Real Estate Sector
"Location, Location, Location" might be every property enthusiast's go-to slogan, but the landscape is changing, and the way we view and invest in property has changed.
Ask any EasyProperties INVSTR accessing some of the hottest new developments, not to mention the first digital or Non-Fungible Token (NFT) house just sold for over $500 000.
U.S Housing Market Outlook
There is also no disputing that the U.S Housing market is booming once again according to "Realtor.com's market data for the week ending April 10, 2021, shows that the median home price of all the listings increased by 18.7% over last year, notching the 35th consecutive week of double-digit price growth. While home prices never declined, they were flat this time last year. In April of last year, home prices were rising at the rate of 0.6% year-over-year." – Norada Real Estate Investments.
Investment banks are also seeing positive growth in 2021, "Given our outlook for the fundamentals, particularly for mortgage rates to remain near historic lows, we believe housing will remain the strongest major sector of the economy." - Mike Feroli (Chief U.S. Economist, J.P. Morgan).
But for those investors that do not have tons of capital to get into the real estate market, a Real Estate Investment Trust (REIT) investment might be the next best thing.
What are REITs?
"A Real Estate Investment Trust (REIT) is a listed company or listed pooled investment vehicle that invests in real estate, typically with the intention of earning passive rental income from the underlying property investments." – REITs Report
Let's take a look at a couple of new real estate stock additions available on EasyUSD:
American Tower is one of the largest REITs globally as well as a leading independent owner, operator, and developer of multitenant communications real estate. The company's portfolio is astonishing with over 180 000 communication sites, 43 000 properties in the U.S and over 142 000 properties internationally.
To solidify its "Towering" position even further over the competition, the company is adding mobile communication sites with operators of all sizes. "an agreement announced in March that calls for DISH Network (NASDAQ: DISH) to lease space on up to 20,000 AMT sites, securing DISH's access to the infrastructure it needs to deploy its new 5G network." – Mark Rapport
For our fundamental INVSTRs out there, American Tower is trading at a premium compared to its industry peers with a forward P/E ratio of 49.3x. The company has a 2% dividend yield, has a market cap of $146 billion and will be posting results on the 29th of April 2021.
For the technical INVSTRs American Tower has very low short interest at 0.75%., the price action has broken its downtrend and moving higher. The next resistance level is expected around the $267 per share price level (green line) and the average analyst target price is $270.95 per share (red line).
Click logo to view shares
on EasyEquities
Realty Income is one of the most fascinating companies in this space I have come across in a while and as the company trademark phrase says it truly is "The Monthly Dividend Company."
This S&P 500 constituent prides itself on providing shareholders with a dependable monthly income in the form of dividends. These dividends are derived from long term lease agreement cash flow, from over 6,500 real estate properties. The company has also not missed a dividend payment in the last 609 months and boasts a compound annual total return of 15.2% since 1994.
For our fundamental INVSTRs has a dividend yield of 4.27%, a P/E of 61.3x and its Price to Book is sitting at 2.3x. The company has a market cap of $25.65 billion and the much-anticipated next earnings release is scheduled for the 3rd of May 2021.
For the technical INVSTRs, the price action has been consolidating sideways over the last 10 months but has broken out and is trending higher. The median analyst target projection (red line) is around $70.33 per share and the short interest is sitting at 2.98%.
Click logo to view shares
on EasyEquities
Urstadt Biddle Properties Inc (UBA)
Speaking about "location", the New York area has some of the most sought-after locations in the world and Urstadt Biddle is smack bang in the suburban New York Metro area.
This grocery-anchored shopping centre REIT "currently has 870 tenants occupying its portfolio of 81 properties, including 67 shopping centres and a handful of freestanding bank branches, restaurants, and small office buildings." – Marc Rapport
The company was founded back in 1969 and hasn't missed a dividend payment yet, although the coronavirus pandemic did see the REIT cut its dividend by 75% to $0.07 per share. Luckily for investors, they upped the dividend to $0.14 a share over the last three quarters and with the U.S set to reach herd immunity in 1.9 months we might just see dividends back at pre-pandemic levels soon.
For our fundamental INVSTRs Urstadt Biddle Properties Inc, FQ4 earnings impressed and its FQ1 2021 was in line with expectations. The next earnings release is scheduled for the 7th of June 2021. The company has a P/E of 86.5x, a P/B ratio of 2x and a market cap of $661 billion.
Technical INVSTRs can see that the price action has been trending higher since October 2020 and broke through and re-tested the $16.42 level. Price needs to remain above the breakout level to support a positive outlook to the resistance point around $21.11 a share. Short interest is currently at 1.2% while the average analyst price target is just below the next resistance point (green line) at $20.75 per share.
Click logo to view shares
on EasyEquities
Local (real estate) is Lekker with EasyProperties!
Local real estate outlook
Demand for residential property remains strong due to the great interest rates we are enjoying at the moment. Interesting that the latest FNB property report shows that many of the estate agents a reporting a contraction in the supply of residential property. Largely due to the 'discount' that is being offered in the markets. With 87% of properties >R3.5m sold below the asking price. And 44% in the affordable price bracket (below R750k). The top 1% of the market has also experienced a contraction of 5.5% year on year, that coupled with low interest rates has led to an increase in the incentive to hold on to their properties.
Coastal markets have generally been outperforming the other regions. Largely due to what used to be called semigration and now being referred to as the zoom boom. People are taking advantage of the cheaper cost of living, better lifestyles and being able to work from anywhere.
There are some signs of some improvement in the rental market, the latest PayProp report pointing to an increase in the number of tenants in good standing, though demand is still lagging behind supply and vacancies are still high. The takeaway point here is that you need to look after your tenants.
Click to view The Blyde
on EasyEasyProperties
Informed decisions
The U.S housing market has been booming back to pre-financial crises levels with some calling for a "Bubble" in the housing market while others say no, the landscape has changed since then.
So, what is a real estate bubble? - "A real estate bubble occurs when home prices escalate beyond what can be explained by the fundamentals, like mortgage rates, population growth, or household income growth," and "When expectations of price increases become the driver of price increases themselves instead of fundamentals that creates its own feedback loop. Robert Shiller said it best: 'A bubble is a kind of social epidemic—a period of feedback where price increases generate enthusiasm among investors, who then bid up prices more, and then it feeds back again and again until prices get too high'." – Taylor Marr (Redfin chief economist)
According to Marr, the housing market is not there yet, and the current housing market conditions do not meet the definition of a bubble just yet. This might change soon so investors should pick wisely when entering the market for the first time.
New to investing
and want to see our recent Stock Picks?
Read: Stocks to watch in April
Sources –EasyResearch, EasyProperties, JP Morgan, SA REIT Association, CNN Style, Norada Real Estate Investments, Realtor.com, REDFINPayProp, Rupert Finnemore, Koyfin, CNBC, Wikipedia, Yahoo finance, American Tower, Realty Income Corporation, Urstadt Biddle Properties Inc, SeekingAlpha
Take note: stock data was taken on 21/04/2021 before the U.S market open.
Follow Barry Dumas
@BEEF_FINMARKETS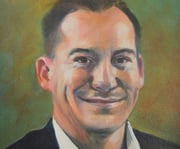 Barry is a market analyst with GT247, with a wealth of experience in the investment markets. Now in his tenth year in the markets, Barry "The Beef" Dumas brings a combination of technical analysis and fundamental insights to the table.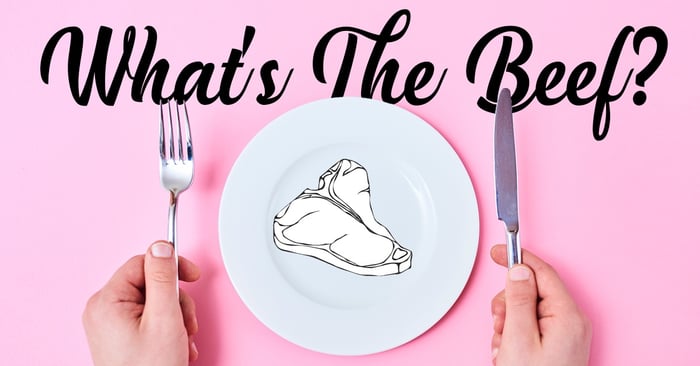 Any opinions, news, research, reports, analyses, prices, or other information contained within this research is provided by Barry Dumas, Market Analyst at GT247 (Pty) Ltd t/a GT247.com ("GT247.com") as general market commentary, and does not constitute investment advice for the purposes of the Financial Advisory and Intermediary Services Act, 2002. First World Trader (Pty) Ltd t/a EasyEquities ("EasyEquities") and GT247.com do not warrant the correctness, accuracy, timeliness, reliability or completeness of any information received from third party data providers. You must rely solely upon your own judgment in all aspects of your investment and/or trading decisions and all investments and/or trades are made at your own risk. EasyEquities and GT247.com (including any of their employees) will not accept any liability for any direct or indirect loss or damage, including without limitation, any loss of profit, which may arise directly or indirectly from use of or reliance on the market commentary. The content contained within is subject to change at any time without notice.The value of a financial product can go down, as well as up, due to changes in the value of the underlying investments. An investor may not recoup the full amount invested. Past performance is not necessarily an indication of future performance. These products are not guaranteed. Examples and/or graphs are for illustrative purposes only.