Stock Picks
If you are looking for some diversification into value stocks this April, then you have come to the right place. Some new and old names feature in this week's value picks which should be watched during April's U.S earnings season and beyond as they might hold great value for our INVSTRs.
EasyResearch looks at 4 stocks to get your week going!
Not only did Warren Buffett's Berkshire Hathaway buy more of the value for money consumer staple, Kroger but EasyResearch also thinks Kroger is one to watch in April and beyond.
Although we do realize the U.S Retail Industry might not see a repeat of the exceptional growth seen over 2020 as the world eases back into normality in 2021, Kroger could continue to shine. Kroger's focus is on digital expansion with plans to double online sales by 2023 which could be key along with personalized efficient customer offerings in a post-pandemic world.
For our fundamental INVSTRs out there Kroger is sitting on a trailing P/E ratio of 11.6, elevated levels of liquidity, up by $1.3 billion year-over-year which leaves room for expanding its offerings. The grocer's market cap is sitting around $27 billion and has a dividend yield of 2%.
For the technical INVSTRs Kroger's short interest is around 8.13%, the price action is currently in an uptrend since Jul 2019 and well above its 200-day Simple Moving Average (Redline) of price.
Palantir Technologies Inc. (PLTR)
If "Meme Stocks" are your thing, and you dive into anything star stock picker Cathie Wood piles into, then you are at the right place when choosing the young tech outfit Palantir Technologies.
Palantir Technologies Inc. in their own words builds software that connects data, technologies, humans, and environments. These solutions are used across different industries and sectors, from insurance companies to the U.S Government intelligence community.
Palantir which has been known for taking on controversial work for the U.S Government recently secured a multimillion-dollar deal with the National Nuclear Security Administration (NNSA). The five-year $89.9 million deal is to provide digital security and analytics for the NNSA.
For our fundamental INVSTRs Palantir's valuations might be a bit rich depending on which side of the fence you stand on. The current Price to Book (PB) ratio is 27.59X and the company's market cap is at $41.55 billion with the next earnings date scheduled for the 13th of May 2021.
For our technical INVSTRs, the short interest is very low at 2.49% with the average analyst price targets (redline) sitting around $24.88 a share. The price action needs to hold above the $20 per share psychological mark to negate any further downward pressure.
Click logos to view shares
on EasyEquities
EasyResearch covered and picked this cruise line operator as the one to watch back in April 2020 when the stock price was $35.99 per share and pandemic uncertainty was still very high.
Royal Caribbean Cruises, the world's second-largest cruise line by revenue and a robust company which should translate their higher margins to the first cruise liner to rerun to profitability.
"Half of Royal Caribbean passengers on nixed sailings have opted for enhanced credit on future cruises, and that's a good thing. Royal Caribbean continues to hold up better than its peers. Carnival is seeing 55% of its impacted passengers asking for their money back. Smaller rival Norwegian Cruise Line Holdings is faring even worse with 60% of their customers wanting their money back after cruises were suspended." - Rick Munarriz
Regulations by the U.S. Centers for Disease Control and Prevention (CDC) has also been amended which makes it much easier for Americans to travel on cruise liners. There has been some controversy surrounding the CDC regulations which have prompted Royal Caribbean Cruises to push back sailing until November 2021.
For our fundamental INVSTRs, the company's trailing Price to Book is 2.5X with an enterprise value of roughly $39.56 billion and the share price has returned 170% % over the last year.
For our technical INVSTRs, the price action has been in a steady uptrend since the pandemic downturn and heading towards the $134.16 per share level. Short interest on RCL is low around 4.21% and the price action is above the 50-day SMA of price (blue line).
Investment banking does not get bigger than Goldman Sachs, EasyResearch also picked the stock in January as one to watch and the share price has increased 11.61%. The stock is also trading roughly $100 higher than our first coverage of the investment bank in Investment banking 101: the Goldman Sachs way in November 2019 pre-pandemic.
The bank has diversified itself over the decades to adapt to prevailing situations which makes it appealing despite the global economic pressures. Goldman has diversified its revenue streams between asset management, investment banking, and trading. It is also looking into banking as a service along with transaction banking and how fintech can be utilized.
The banking powerhouse could be a great value stock addition to investors looking to diversify their portfolios during these volatile times. "It has a price-to-earnings (P/E) ratio of 13.2 and a forward P/E ratio of 11 based on its projected earnings for the next 12 months. It also has a price-to-book ratio of 1.32, which means its price is relatively low compared to its assets on the books." - Dave Kovaleski
For our fundamental INVSTRs on top of the above-mentioned metrics, the bank's mergers and acquisitions (M&A) activity are set to pick up steam as well after setting a record in the first quarter.
For our technical INVSTRs, the median analyst price target is sitting at the $355.98 per share resistance price level (pink line) while short interest is low at 1.36%. The price action has been in a steady uptrend since November 2020 and the price is above the 50-day SMA (blue line) of the price which might act as support.
Click logos to view shares
on EasyEquities
Informed decisions
Value stocks have been the clear winner over Growth stocks this past quarter and might continue to impress if this coming U.S earnings season surpasses expectations. Diversification is still key for INVSTRs looking for new opportunities and the above-mentioned stocks might just impress long after.
New to investing
and want to see our recent Stock Picks?
Read: 3 Stock Picks under $15
Sources – EasyResearch, Kroger, Berkshire Hathaway, Palantir, Royal Caribbean Cruises, Forbes, Zacks Investment Research, The Motley Fool, Koyfin, Wikipedia.
Take note: stock data was taken on 07/04/2021 before the U.S market open.
Follow Barry Dumas
@BEEF_FINMARKETS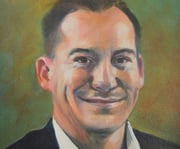 Barry is a market analyst with GT247, with a wealth of experience in the investment markets. Now in his tenth year in the markets, Barry "The Beef" Dumas brings a combination of technical analysis and fundamental insights to the table.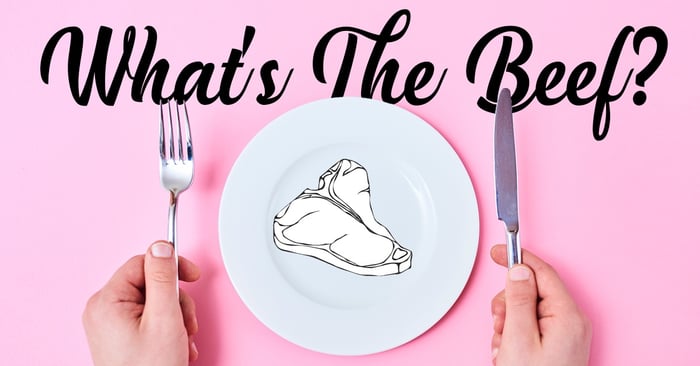 Any opinions, news, research, reports, analyses, prices, or other information contained within this research is provided by Barry Dumas, Market Analyst at GT247 (Pty) Ltd t/a GT247.com ("GT247.com") as general market commentary, and does not constitute investment advice for the purposes of the Financial Advisory and Intermediary Services Act, 2002. First World Trader (Pty) Ltd t/a EasyEquities ("EasyEquities") and GT247.com do not warrant the correctness, accuracy, timeliness, reliability or completeness of any information received from third party data providers. You must rely solely upon your own judgment in all aspects of your investment and/or trading decisions and all investments and/or trades are made at your own risk. EasyEquities and GT247.com (including any of their employees) will not accept any liability for any direct or indirect loss or damage, including without limitation, any loss of profit, which may arise directly or indirectly from use of or reliance on the market commentary. The content contained within is subject to change at any time without notice.The value of a financial product can go down, as well as up, due to changes in the value of the underlying investments. An investor may not recoup the full amount invested. Past performance is not necessarily an indication of future performance. These products are not guaranteed. Examples and/or graphs are for illustrative purposes only.