Stock Picks
It's a new week and you know what time it is? Yes, its stock picks Monday, which is looking for opportunities to kickstart the INVSTRs investment journey across three exchanges and currencies.
EasyResearch looks at 3 stocks across Easy currencies to get your watchlist going!
EasyAUD
This leading infection control small-cap stock could be one to watch in the Healthcare sector as an ageing population's demand for healthcare is set to grow strongly into the future.
Nanosonics Limited, engages in the development, commercialization of infection control and decontamination products, and related technologies which produces the industry-leading trophon ultrasound probe disinfector. "If demand for healthcare services increases, there's a likelihood that ultrasound usage will increase in line with this. This, combined with further market share gains, would bode well for Nanosonics' growth over the next decade and beyond." - James Mickleboro
The healthcare stock has been lagging its peer group for the year but has seen an increase in trading activity over the last five days as interest in the stock intensifies. The healthcare technology company is also set to expand its portfolio and product offering in the coming years. Analysts at UBS are also excited about the prospects and have a price target of AU$ 7.00 a share on the company.
Login to view shares
on EasyEquities
EasyUSD
If Cyberdyne Systems model 101 and the possibility of your vacuum taking over the world is not in your frame of reference, then the small-cap stock iRobot Corp should be right up your alley.
The technology company builds and designs consumer robots like the Roomba Robot vacuums and Braava Robot floor Mops which is something right out of the future. Cost woes have been plaguing the small-cap company recently but for a visionary investor willing to bet big, there might be upside potential over the long term. "iRobot has the potential to be so much more than its current business or past growth indicates. Its competencies in robotics and artificial intelligence allow for tremendous optionality around home appliances and beyond." - Anand Chokkavelu, CFA
For INVSTRs who are looking for a much broader selection of small-cap stocks in the U.S, the iShares Russell 2000 ETF (IWM) should do the trick.
Login to view shares
on EasyEquities
EasyZAR
Thungela Resources Limited (TGA)
Coal continues to be every environmentalist's worst nightmare but as long as we are dependant on the black sedimentary rock for our energy needs it will be worth looking at. Anglo American exited the coal game and transferred its remaining thermal coal assets to its spin-off Thungela Resources.
"The SA coal business produced 16.5 million tonnes (mt) of export coal and 12.4mt of domestic coal from seven coal mines with life spans of between three and 11 years. Cash costs were $38/t FOB (free on board) per saleable tonne and $51/t per export saleable tonne, placing the mines in the second quartile of the global energy adjusted seaborne cost curve, according to an analysis by Deutsche Bank. Exports account for about 80% of revenue." – Ciaran Ryan
The pure-play producers and exporters of thermal coal have seen interest since listing on the JSE and have seen a year-to-date share price gain of 46%. Valuations have also gripped analyst imaginations with SGB Securities valuing shares at R33 and Liberium optimistic at R43 a share.
Login to view shares
on EasyEquities
New to investing
and want to know more about our other stock picks?
Read: Cross border stock picks
Sources – EasyResearch, Australian Securities Exchange (ASX), Nanosonics Limited, James Mickleboro, Thungela Resources Limited, Ciaran Ryan, Moneyweb, Koyfin, iRobot Corporation, Wikipedia.
Follow Barry Dumas
@BEEF_FINMARKETS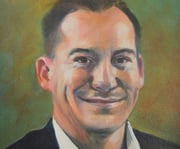 Barry is a market analyst with GT247, with a wealth of experience in the investment markets. Now in his tenth year in the markets, Barry "The Beef" Dumas brings a combination of technical analysis and fundamental insights to the table.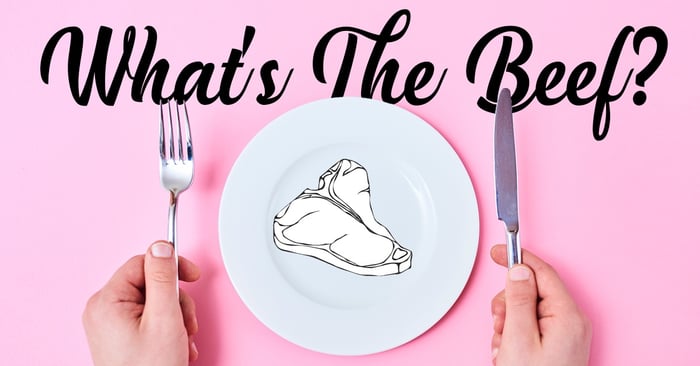 Any opinions, news, research, reports, analyses, prices, or other information contained within this research is provided by Barry Dumas, Market Analyst at GT247 (Pty) Ltd t/a GT247.com ("GT247.com") as general market commentary, and does not constitute investment advice for the purposes of the Financial Advisory and Intermediary Services Act, 2002. First World Trader (Pty) Ltd t/a EasyEquities ("EasyEquities") and GT247.com do not warrant the correctness, accuracy, timeliness, reliability or completeness of any information received from third party data providers. You must rely solely upon your own judgment in all aspects of your investment and/or trading decisions and all investments and/or trades are made at your own risk. EasyEquities and GT247.com (including any of their employees) will not accept any liability for any direct or indirect loss or damage, including without limitation, any loss of profit, which may arise directly or indirectly from use of or reliance on the market commentary. The content contained within is subject to change at any time without notice.The value of a financial product can go down, as well as up, due to changes in the value of the underlying investments. An investor may not recoup the full amount invested. Past performance is not necessarily an indication of future performance. These products are not guaranteed. Examples and/or graphs are for illustrative purposes only.