Stock Picks
Good things come in 3's and this week is no different! Three stocks across three exchanges land on the EasyResearh watchlist this week. These stocks are also across three different Industries which could get INVSTRs geared up for June 2021 and beyond.
EasyResearch looks at 3 stocks across Easy currencies to get your watchlist going!
EasyAUD
Cyber-attacks are becoming more common across the world with Australia seeing an increase of over 300% since 2020, according to the Australian Financial Review (AFR). The recent threats have seen a rush to the cybersecurity industry which is expected to grow around 15% over F21-26.
The U.S based, ASX listed WhiteHawk Limited is a global cybersecurity exchange that enables businesses and organizations against cyber-attacks might offer loads of opportunities in the future.
"WhiteHawk has also had a successful year on several fronts winning multiple US government contracts, and in Australia, advanced its industry-leading Cyber Risk Program. The latter move has been in response to recent demands from Australia's Council of Financial Regulators (CFR) that banks and financial institutions improve fortification of computer systems." – Nick Sundich
For INVSTRs who are looking for a much broader selection of cybersecurity stocks globally, the ASX listed BetaShares Global Cybersecurity ETF (HACK) should do the trick.
Login to view shares
on EasyEquities
EasyUSD
The Honest Company, Inc. (HNST)
Newly listed and new stock added to the EasyEquities platform, The Honest Company might be one to watch after its Initial Public Offering (IPO) as interest picks up?
This consumer goods company, founded by Jessica Alba, Brian Lee, Sean Kane, and Christopher Gavigan back in 2011 recently went public and sold 25.8 million shares at $16 a share. The company raised $412.8 million and reached an intraday high or 23.88 a share before retreating to its $16 a share IPO price over the following five days.
Although short term declines are not indicative of future business growth, the Honest Company have a couple of factors INVSTRs should take note of before deciding. For one, the company is not profitable, continued government and public scrutiny over products might persist and retail space to sell products might be limited. But with the changing environment's focus on going "green", the company will continue to drive its "clean and natural" product outlook.
"We believe that certain historical leading brands that have produced products in these categories for decades generally focus on single categories and offer products made with conventional ingredients that are less aligned with increasing consumer preference for clean and natural solutions," and "We believe that given consumers' growing focus on their health and wellness, reducing waste and promoting social impact, we are well-positioned to continue to take market share from these legacy brands." – Honest Company
Login to view shares
on EasyEquities
EasyZAR
If Mrs Balls Chutney, Jungle Oats, Koo, Ace, Black Cat, Albany and nearly any other food brand you can think of is your bag of Liquorice Allsorts, then Tiger Brands Limited is the place to be.
South Africa's largest food producer has made headlines recently after its latest financial results for the six months ended 31 March 2021 showed strong revenue growth "whilst cost saving and efficiency initiatives gained traction across all segments of the portfolio, leading to positive operating leverage for the full six-month period." – Tiger Brands
Revenue increased by 8% while its operating income increased 16%. The company also reported a 21% increase in Headline Earnings Per Share (HEPS) and has also announced a 320 cents per share dividend. Rising food inflation might start to weigh in on the already stressed consumer, but Tiger Brands expect an improvement in the second quarter across their offerings.
Login to view shares
on EasyEquities
New to investing
and want to know more about our other stock picks?
Read: From Hero to XERO? Or Prime buying opportunity?
Sources –EasyResearch, Australian Securities Exchange (ASX), Fin24, IOL, Livewire markets, Pymnts.com, Reuters, StockHead, Tiger Brands Limited, WhiteHawk Limited, Wikipedia.
Follow Barry Dumas
@BEEF_FINMARKETS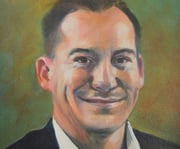 Barry is a market analyst with GT247, with a wealth of experience in the investment markets. Now in his tenth year in the markets, Barry "The Beef" Dumas brings a combination of technical analysis and fundamental insights to the table.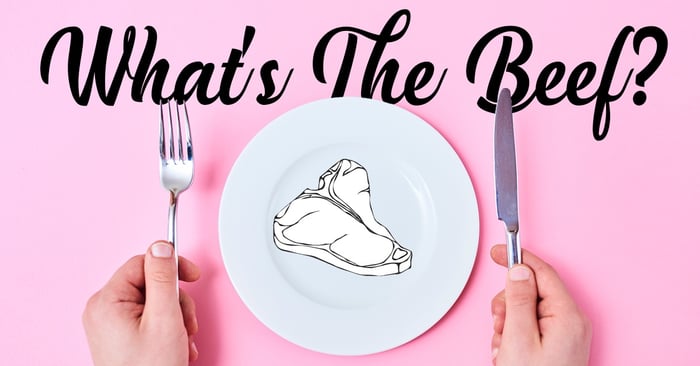 Any opinions, news, research, reports, analyses, prices, or other information contained within this research is provided by Barry Dumas, Market Analyst at GT247 (Pty) Ltd t/a GT247.com ("GT247.com") as general market commentary, and does not constitute investment advice for the purposes of the Financial Advisory and Intermediary Services Act, 2002. First World Trader (Pty) Ltd t/a EasyEquities ("EasyEquities") and GT247.com do not warrant the correctness, accuracy, timeliness, reliability or completeness of any information received from third party data providers. You must rely solely upon your own judgment in all aspects of your investment and/or trading decisions and all investments and/or trades are made at your own risk. EasyEquities and GT247.com (including any of their employees) will not accept any liability for any direct or indirect loss or damage, including without limitation, any loss of profit, which may arise directly or indirectly from use of or reliance on the market commentary. The content contained within is subject to change at any time without notice.The value of a financial product can go down, as well as up, due to changes in the value of the underlying investments. An investor may not recoup the full amount invested. Past performance is not necessarily an indication of future performance. These products are not guaranteed. Examples and/or graphs are for illustrative purposes only.