What's gonna be more fun? Doing a walkabout to your favourite Maccas and Bottleo? Or the most popular share (XRP) on EasyEquities Australia, giving you a prime buying opportunity?
So, what's the deal?
The online accounting and business services company released its full-year results ending 31 March 2021 (FY21) on Thursday the 13th of May 2021. Although Xero impressed with its earnings results across the top and bottom-line, the share price closed 13% lower by the closing bell.
The selloff was driven mainly by the operating earnings that fell short of analyst's expectations, much higher guidance on operating expenditure and inflationary fears that sent the broader tech sector lower. The move lower, on Xero, has now prompted "buy the dip" market participants to enter the fold and look for opportunities.
Log in to view shares
on EasyEquities Australia
Fundamentals
When looking closer at Xero Limited, we can see that the company is carving its way out to be a leader in the field of cloud accounting. Its latest FY21 showed an impressive 20% growth in the total number of subscribers while revenue increased 18% despite a challenging year.
Xero Limited (ASX: XRO) share overview:
Sector: Information Technology

Market Cap of AU$ 17.56 billion.

Price/Earnings (TTM): 920.6x

Earnings Per Share: AU$ 0.128

Price/Book: 25.5x

Beta (2Y): 0.52

52 Week Range low of AU$ 75.00 and AU$ 157.99 per share high.
The cloud accounting company will also continue to re-invest heavily for growth which could see some headwinds in the short term while valuations remain high.
The valuations might be a bit rich for the average value investor considering Xero has a P/E ratio of 920.6 x which, has overtaken its peer group by some margin, as seen in the chart from the ASX below.
Outlook – "Big Banking" is getting in on the action, with Goldman Sachs and Morgan Stanley retained their positions in Xero. The investment conglomerate Goldman Sachs stated that the recent weakness in the Xero share price looks to be a buying opportunity. "In our view, Xero delivered a positive FY21 result, with revenue +2% ahead of GSe, as the company showed stronger sub growth across all key markets, without sacrificing unit economics. Sub momentum also improved across 2H21 (i.e. record March) and churn declined meaningfully (despite the growth)." – Goldman Sachs.
Morgan Stanley remains overweight on Xero but did reduce its target price outlook to AU$135.00 per share after the Xero earnings release. Morgan Stanley "feels the market has overreacted to Xero's investment plans. It believes the strategy of re-investing is the right thing to do and will help it maintain a leadership position over the long term. It points out that this strategy helped it unseat previous market leader MYOB in the past." - James Mickleboro.
Chart Life
For our technical investors, we have a couple of technical price points and levels to take note of after the noticeable price decline after the earnings release. The rapped decline has caused a price gap between the closing price of AU$ 134.88 and the following day's opening price of AU$ 120.00.
Technicians will watch this closely for a "gap fill", which could support higher prices if the price action remains above the major support level of AU$ 107.33 per share. The average analyst price target expectation (red line) is around AU$ 119.12 per share.
Portfolio particulars
Portfolio Hold (Current)*

Portfolio Buy opportunity: above AU$ 107.00 support**

WhatsTheBeef

long term target price: AU$ 130.00 per share.
Informed decisions
EasyResearch expects some near-term headwinds for Xero heading into the next earnings report while the company continues to re-invest for growth. Looking through the smog, the long-term outlook remains positive, that Xero will continue to beat expectations and dominate this space.
Log in to view shares
on EasyEquities Australia
New to investing
and want to know more about other Australian stocks?
Read: Aussie Growth Stocks taking the fight to COVID-19
Sources: EasyResearch, Xero Limited, Australian Stock Exchange (ASX), James Mickleboro, Koyfin, Market Index, Simply Wall Street, Bloomberg.
Take note: stock data was taken on 18/05/2021 after the ASX market close.
Follow Barry Dumas
@BEEF_FINMARKETS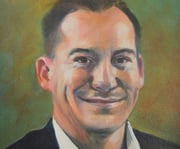 Barry is a market analyst with GT247, with a wealth of experience in the investment markets. Now in his tenth year in the markets, Barry "The Beef" Dumas brings a combination of technical analysis and fundamental insights to the table.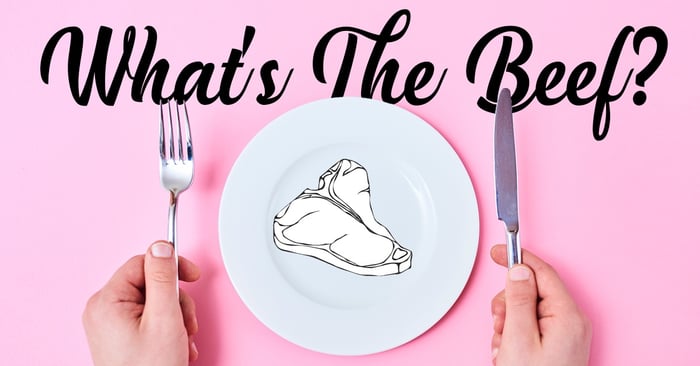 Any opinions, news, research, reports, analyses, prices, or other information contained within this research is provided by Barry Dumas, Market Analyst at GT247 (Pty) Ltd t/a GT247.com ("GT247.com") as general market commentary, and does not constitute investment advice for the purposes of the Financial Advisory and Intermediary Services Act, 2002. First World Trader (Pty) Ltd t/a EasyEquities ("EasyEquities") and GT247.com do not warrant the correctness, accuracy, timeliness, reliability or completeness of any information received from third party data providers. You must rely solely upon your own judgment in all aspects of your investment and/or trading decisions and all investments and/or trades are made at your own risk. EasyEquities and GT247.com (including any of their employees) will not accept any liability for any direct or indirect loss or damage, including without limitation, any loss of profit, which may arise directly or indirectly from use of or reliance on the market commentary. The content contained within is subject to change at any time without notice.The value of a financial product can go down, as well as up, due to changes in the value of the underlying investments. An investor may not recoup the full amount invested. Past performance is not necessarily an indication of future performance. These products are not guaranteed. Examples and/or graphs are for illustrative purposes only.