Corporate Actions
For some INVSTRs blessings come in two's and more so for shareholders of the infrastructure and construction company Aveng Group Limited (AEG).
The developments
Aveng Group Limited (AEG) successfully concluded its R300 million initial rights offer and debt restructuring on the 19th of March 2021. This event saw elevated levels of interest by shareholders. As per the JSE SENS announcement on 23rd of March 2021, Aveng will now commence its fully co-underwritten renounceable follow-on rights offer.
Click logos to view shares
on EasyEquities
It's in the detail.
Aveng intends to launch up to 6.6 billion ordinary no par value shares to raise an amount of R100 million at 1.5 cents per share (Follow-on Rights Offer Price).
The offer will be made to qualifying shareholders at a subscription price of 1.5 cents at a ratio of 11.47941 (Follow-on Rights Offer Shares) for every 100 Aveng ordinary or class A shares held on the record date.
INVSTRs should note that excess applications for Follow-on Rights Offer Shares will not be allowed and if not accepted, renounced, or sold by shareholders shall revert to the underwriters.
As per the SENS announcement, the 1.5 cents per share (Follow-on Rights Offer Price) represents a discount of 55.7% to the 30-day volume-weighted average traded price of Aveng's ordinary shares of 3.17 cents as of 23 March 2021 being the date on which the Rights Offer was announced.
How do INVSTRs qualify?
INVSTRs need to hold Aveng Group Limited (AEG) shares by the last day to trade (LDT) which is the 18th of May 2021 to qualify for the entitlement. The entitlement is 11.47941 (Follow-on Rights Offer Shares) per 100 Aveng shares held at the Follow-on Rights Offer Price of 1.5 cents per share.
Important Dates to keep an eye on:
18 May 2021 - Last day to trade (LDT) in Aveng shares in order to be eligible to participate in the Follow-on Rights Offer.

19 May 2021 - Listing of and trading in the letters of allocation

21 May 2021 - Record Date

28 May 2021 - Election deadline

1 June 2021 - Last day to trade Aveng letters of allocation

2 June 2021 - Cash debited from your EasyEquities account before 09:00 AM

7 June 2021 – Distribution of new shares
Click logos to view shares
on EasyEquities
What options do INVSTRs have with their Follow-on Rights?
Well, first things first, qualifying INVSTRs holding Aveng shares on the Last Day to Trade (LDT) will receive an elective email from EasyEquities (Broker). This elective email will give qualifying INVSTRs options to either take up the Follow-on Rights Offer or decline the offer.
Simply put, all qualifying INVSTRs will receive 11.47941 AEG Rights for every 100 AEG shares owned or at a ratio of 0.1147941 (11.47941/100) per share. The Rights will be issued in the form of Aveng Limited "Letters of Allocation" and credited to your EasyEquities account.
INVSTRs taking up the Follow-on Rights Offer can convert these Rights into Ordinary Aveng shares at 1.5 cents per share.
Example:
For example, John, a current shareholder in Aveng holds

10000 shares as at close of business on 18 May 2021

.

As a result, he received 1147.941 Aveng Limited Letters of Allocation (10000*11.47941/100).

To convert these rights into new ordinary shares, he will need to make an election with EasyEquities (on the email received) and pay

in (or have available free cash of)

R17.22 into his EasyEquities account (1147.941 x R0.015).
Take note - If the INVSTR does not respond to the elective mailer by the date specified, this will be noted as not taking up the Follow-on Rights Offer. If no response is received by the deadline (28 May 2021) EasyEquities will endeavour to sell your Rights on the Last Day to Trade the Rights, but this is purely dependant on the available liquidity in the market and hence a price cannot be guaranteed for this sale.
Aveng Limited "Letters of Allocation" are renounceable which means it can be bought and sold like any other instrument but for a limited period. After a few weeks, these rights will expire and will no longer be tradeable.
Trading rights can be a little… complicated and we're all about making things easy for you, so:
If you want to sell your rights immediately, OR

If you want to buy MORE rights than you have been allocated.
You'll have to get in touch with our Trading Desk so they can give you a proper rundown on what's what before they place a trade for you.
Click logos to view shares
on EasyEquities
All EasyEquities need from you in the elective mailer:
Taking up:
Click on the email to take up the Rights before the deadline.

Fund your account with the take-up value as described above before the deadline.

NB!

Funds must be cleared and available in your account by close of business 1 June 2021.
Declining:
No election required as it is the default.

Sell Rights through our trading desk before the deadline date to make your election.
Informed decisions
Qualifying INVSTRs should take note of the process, all the important dates taking place on the Aveng Group Limited (AEG) follow-on rights offer and look out for the elective email from EasyEquities.
Here are the full JSE SENS announcements of all the nitty-gritty INVSTRs need to familiarize themselves with in relation to the Aveng Group Limited (AEG) follow-on rights offer.
New to investing
and want to learn more about other Corporate Actions?
Read: Cartracking in the Karooooo
Sources: EasyResearch, EasyEquities Corporate Actions, JSE Stock Exchange News Service (SENS), Aveng Group Limited Investor Relations.
Follow Barry Dumas
@BEEF_FINMARKETS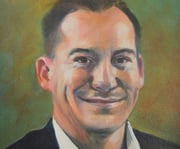 Barry is a market analyst with GT247, with a wealth of experience in the investment markets. Now in his tenth year in the markets, Barry "The Beef" Dumas brings a combination of technical analysis and fundamental insights to the table.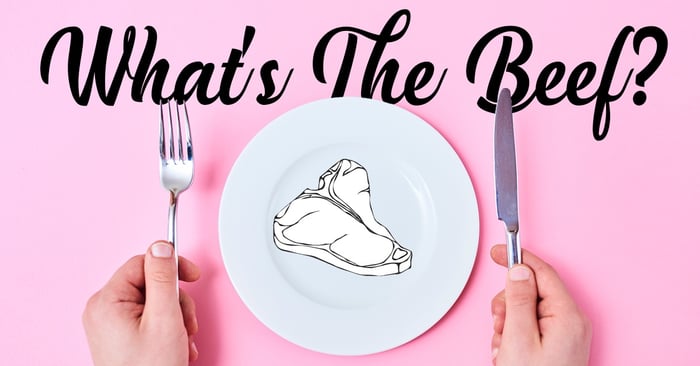 Disclaimer and notices:
Notwithstanding the contents of this content piece, you acknowledge that this corporate action is at all times subject to, without limitation, the terms and conditions as designated by the Issuer to apply and EasyEquities makes no guarantees in this regard. The information set out above is for your convenience only and EasyEquities makes no guarantee regarding the accuracy thereof, it is your responsibility to read and understand the documents provided by the Issuer applicable to this corporate action.
You acknowledge that all investment decisions are made solely by you and at your own risk. In addition, any information relating to the products in this email and/or available on the EasyEquities Platform, whether provided by us or by the Issuer will not constitute a recommendation or investment advice from us regarding a particular security, transaction, or investment. This means that you make your own choices about investment decisions and even if you rely on information provided, we will not be responsible for any losses you suffer because of investments made through the EasyEquities Platform.
** In the event that you do not exercise your election in time, and you receive the default election, you acknowledge that you will have no claim against EasyEquities and you hereby indemnify EasyEquities and hold EasyEquities harmless for any losses which you may suffer as a result of your failure.
Any opinions, news, research, reports, analyses, prices, or other information contained within this research is provided by Barry Dumas, Market Analyst at GT247 (Pty) Ltd t/a GT247.com ("GT247.com") as general market commentary, and does not constitute investment advice for the purposes of the Financial Advisory and Intermediary Services Act, 2002. First World Trader (Pty) Ltd t/a EasyEquities ("EasyEquities") and GT247.com do not warrant the correctness, accuracy, timeliness, reliability or completeness of any information received from third party data providers. You must rely solely upon your own judgment in all aspects of your investment and/or trading decisions and all investments and/or trades are made at your own risk. EasyEquities and GT247.com (including any of their employees) will not accept any liability for any direct or indirect loss or damage, including without limitation, any loss of profit, which may arise directly or indirectly from use of or reliance on the market commentary. The content contained within is subject to change at any time without notice.The value of a financial product can go down, as well as up, due to changes in the value of the underlying investments. An investor may not recoup the full amount invested. Past performance is not necessarily an indication of future performance. These products are not guaranteed. Examples and/or graphs are for illustrative purposes only.