Corporate Actions
For some investors Corporate Actions (CA) might be a blessing in disguise while it's a curse for others, depending on which side of the profit line you stand. But corporate actions form part of the investment journey and should be taken note of.
So, what is a corporate action?
Simply put, it is an event that has a material impact on a company and its shareholders, both common and preferred shares as well as the bond holders. These changes are usually approved by the company's board of directors and require shareholder approval.
Some examples of corporate actions are name changes, dividends, rights offer, share split or share consolidation, unbundling and mergers and acquisitions.
For the investor, these events might be non-elective, like a name change. Or it could be an elective event where the corporate action might require the shareholder to select an option given by the company, like in the recent case of Cartrack Holdings Limited (CTK).
How do I find out what corporate actions are happening?
Most exchanges nowadays share the upcoming events calendar on their websites, which will show investors which possible events (earnings, dividends, IPOs etc.) are expected in the given month. Remember, for the most part nothing is set in stone until you receive confirmation from the exchange through the stock exchange news service (SENS), the company itself, or broker you're using (like us 😉).
To access the JSE events calendar you must be registered to get access, but at least local investors can get the latest JSE SENS announcements from the JSE Website.
Investors are informed by the issuer or broker when there is a corporate action that might materially affect them, or where the investor needs to elect an option.
Take note that this will only happen when you are a shareholder in the company that the corporate action is pertaining to. The shareholders must also be aware that there are specific dates at which they need to be registered as a shareholder to qualify to participate in a specific event. These dates are specified on the actual SENS announcement. INVSTRs who are shareholders as at the date of announcement but sell out prior to the last day to trade (LDT) may not qualify to participate.
Let's take a look at a current corporate action:
The Cartrack Holdings Limited (CTK) Corporate Action
If you are a CTK shareholder then here is more information about the Cartrack scheme arrangement by our legend EasyEquities Corporate actions team:
The nitty-gritty stuff
If you have qualified for a scheme of arrangement in terms of section 114(1) (read with section 115) of the Companies Act, proposed by the Cartrack Board between Cartrack and the eligible Cartrack shareholders, in terms of which, if the Scheme becomes operative, Karooooo will acquire the Scheme Shares from the Scheme Participants for a cash consideration of ZAR42.00 per Scheme Share.
A Reinvestment Offer has been made by Karooooo to eligible Cartrack shareholders that gives shareholders the ability to continue participating in the long-term value, benefits and strong growth opportunities of the Cartrack Group by electing to utilize up to a maximum of their Scheme Consideration received pursuant to the Scheme to subscribe for Karooooo shares at the same value in accordance with the Reinvestment Entitlement Ratio, resulting in the value of the Scheme Participants' effective interest in Cartrack remaining unchanged after full reinvestment and prior to any primary capital raise that may be undertaken by Karooooo.
Cartrack will be subsequently delisted from the JSE and the Karooooo Shares will be primarily listed on the NASDAQ with an inward listing on the JSE.
What does this mean for you?
Eligible shareholders may elect to receive one of the following options:
The Scheme Consideration of R42.00 per share in respect of all the Scheme Shares held (Default); or

The Reinvestment Offer in accordance with the Reinvestment Entitlement Ratio of 1 Karooooo share for every 10 Cartrack shares held.
You need to make your election by no later than 10AM on Thursday 15 April 2021**.
It is important to remember that if you do not make an election by the cut-off time, it will be deemed that you have elected to receive the Scheme Consideration and not the Reinvestment Offer.
Here's how the Scheme will affect you:
You will no longer be able to trade Cartrack shares from Wednesday, 14 April 2021 as the shares will be suspended from trading on the JSE.

Your shareholdings in the Cartrack will be closed out on Wednesday, 21 April 2021 and your account will be credited with the Scheme Consideration.

If you elected the Reinvestment Offer, your Scheme Consideration will be debited, and you will be credited with your Karooooo shares based on the Reinvestment Entitlement Ratio.

Karooooo is expected list on the JSE at commencement of trade on Wednesday, 21 April 2021.

The listing of Cartrack shares is expected to be terminated at the commencement of trade on Thursday, 22 April 2021.
Informed decisions
Cartrack was one of the best performing shares at the start of 2021 and an EasyResearch stock pick back in November 2020. Interest started to die down as profit taking was at the order of the day by February and the share price is down by 30% over the last month. As for the performance as soon as the new entity Karooooo is listed and traded on exchange remains to be seen and would be pure speculation at this point. INVSTRs should remember to response by the deadline of 15/04/2021 to avoid disappointment.
For more detailed information have a look at the Cartrack Holdings Limited Investor Relations portal to read the CTK Scheme Circular and the JSE SENS announcements to shareholders.
New to investing
and want to learn more about other Corporate Actions?
Read: Naspers' Listing of Prosus on Euronext
Take note - Please note that capitalized terms used but not defined in this note have the same meaning as in the Circular.
Please note that notwithstanding the information set out above, the terms of this offer are always subject to the terms and conditions set out in the Circular (see links). EasyEquities makes no guarantees in this regard and the information set out above is for your convenience only.
It is important to remember that if you do not make an election by the cut-off time, it will be deemed that you have elected to keep your shares and remain a shareholder in Hospitality.

Sources: EasyResearch, EasyEquities Corporate actions, Cartrack, Renaissance Capital
Follow Barry Dumas
@BEEF_FINMARKETS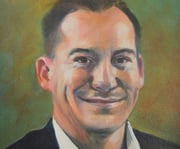 Barry is a market analyst with GT247, with a wealth of experience in the investment markets. Now in his tenth year in the markets, Barry "The Beef" Dumas brings a combination of technical analysis and fundamental insights to the table.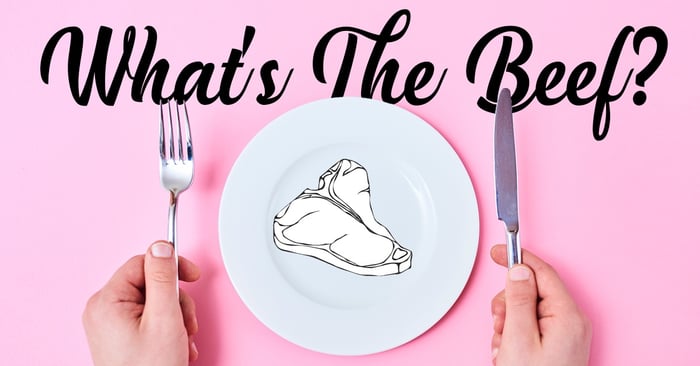 Disclaimer and notices:
Notwithstanding the contents of this content piece, you acknowledge that this corporate action is at all times subject to, without limitation, the terms and conditions as designated by the Issuer to apply and EasyEquities makes no guarantees in this regard. The information set out above is for your convenience only and EasyEquities makes no guarantee regarding the accuracy thereof, it is your responsibility to read and understand the documents provided by the Issuer applicable to this corporate action.
You acknowledge that all investment decisions are made solely by you and at your own risk. In addition, any information relating to the products in this email and/or available on the EasyEquities Platform, whether provided by us or by the Issuer will not constitute a recommendation or investment advice from us regarding a particular security, transaction, or investment. This means that you make your own choices about investment decisions and even if you rely on information provided, we will not be responsible for any losses you suffer because of investments made through the EasyEquities Platform.
** In the event that you do not exercise your election in time, and you receive the default election, you acknowledge that you will have no claim against EasyEquities and you hereby indemnify EasyEquities and hold EasyEquities harmless for any losses which you may suffer as a result of your failure.
Any opinions, news, research, reports, analyses, prices, or other information contained within this research is provided by Barry Dumas, Market Analyst at GT247 (Pty) Ltd t/a GT247.com ("GT247.com") as general market commentary, and does not constitute investment advice for the purposes of the Financial Advisory and Intermediary Services Act, 2002. First World Trader (Pty) Ltd t/a EasyEquities ("EasyEquities") and GT247.com do not warrant the correctness, accuracy, timeliness, reliability or completeness of any information received from third party data providers. You must rely solely upon your own judgment in all aspects of your investment and/or trading decisions and all investments and/or trades are made at your own risk. EasyEquities and GT247.com (including any of their employees) will not accept any liability for any direct or indirect loss or damage, including without limitation, any loss of profit, which may arise directly or indirectly from use of or reliance on the market commentary. The content contained within is subject to change at any time without notice.The value of a financial product can go down, as well as up, due to changes in the value of the underlying investments. An investor may not recoup the full amount invested. Past performance is not necessarily an indication of future performance. These products are not guaranteed. Examples and/or graphs are for illustrative purposes only.