While the local economy is in for "repairs" the question remains? Where can we invest our hard earned Rands while times are tough? The simple answer, we can invest Off-Shore.
Some might think of it as unpatriotic, but your emotions should not rule your common sense in the fact that you can and should diversify your investment portfolio. It is a no-brainer when comparing the S&P 500 17.24% gain YTD to the JSE All-Share's 4.28% YTD gain. Yes, two totally different markets but we should not turn a blind eye to performance else ware.
Stay informed, educate yourself, stick to the basics and you will do just fine and here are a couple of my favourite stocks on the U.S market, what I look for and why I pick them*
Information Technology & Communications Services
FAANG - this is no surprise I am sure, but tech companies have been the best performers over the last couple of years with the FANG stocks leading the way. We have even seen companies included in this popular acronym like Apple and Microsoft known as FAAMNG.
Click logo to view
on EasyEquities

AT&T (T) – In this day and age we should not forget that AT&T is the world's largest telecommunications company and communications and tech mean big business for the future. The stock has also attracted interest from the Hedge Fund billionaire Paul Singer who sees the stock as highly undervalued.
Activision Blizzard (ATVI) – Gaming and Esports are becoming big business and is expected to surpass the $1.1 Billion mark in 2019. With an expanding user base of the Call of Duty franchise and insiders buying shares this might be a great proposition for the long term. Other companies in this sector should not be ignored nor avoided.
Summary – The world is ever evolving, and the Fourth Industrial revolution is upon us which indicates that this sector has a lot more room to grow. Not only do these companies give back to their communities they also give back their investors in the shape of dividends, which are great.

Click logo to view
on EasyEquities

Consumer staples
The Kellogg Company (K) – This consumer staple has been on the top of our shopping lists since the 1900s and Special K, Snap Crackle & Pop have become household names. The company remains relevant and evolves with the times. Kellogg might have a better proposition than Beyond Meat (BYND) in the veggie burger space with its acquisition back in 1999 of MorningStar Farms. MorningStar have been up and running preparing vegetarian food since the 1970.
The Coca-Cola Company (KO) and PepsiCo (PEP) – Coca-Cola has a global distribution network that is almost impossible to challenge but Pepsi has an impressive global business in its own right. Both these companies face the same challenges but Coke's ability to adjust to shifting consumer preferences might keep them on top.
Click logo to view
on EasyEquities

Wal-Mart Stores (WMT) – Who can forget the people of Walmart? The world's largest retailer might also be unforgettable and continues to grow. The company's strength comes from its low-cost operating approach which is supported by its massive sales base. Walmart has added on to its offering over the years and pays a dividend that has risen for more than 40 years.
Summary – Some of the biggest Brands in the world that have been with us for ages come from this sector. These companies also pay great dividends. It these giants continue to evolve with the time, they will still be around long after we are gone.
Click logo to view
on EasyEquities

Best days to Buy or Sell Shares on the U.S market
No different to South Africa as Historically Mondays have shown to be the best day of the week to buy stocks as prices usually drop on Mondays. Sometimes called the "Monday Effect", this drop-in share value might be attributed to negative news events over the weekend or even Companies releasing bad news on a Friday after market has closed.
Fridays are usually the best day to sell as it is the last trading day before the Monday drops and most positions are liquidated before the weekend by some managers
Closing comments – The major theme in the U.S selection has been growth and dividends, not to forget EasyEquities' ability to offer fractions, which make U.S stocks affordable for the average investor. Some of the pitfalls are that we live in a world today where one individual (Trump) can change the direction of the global markets in an instant with one Tweet. If the offshore environment is also under pressure or in recession, then remember this: 'Cash is King'.
*This is a very simplified approach for the new investor and will hopefully start a debate, a conversation or better yet make you think.
** Performance was taken before market open on 11/10/2019
Read more:
The Beef's to ten local cuts
Follow Barry Dumas
@BEEF_FINMARKETS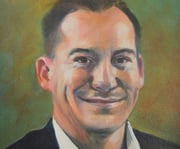 Barry is a market analyst with GT247, with a wealth of experience in the investment markets. Now in his tenth year in the markets, Barry "The Beef" Dumas brings a combination of technical analysis and fundamental insights to the table.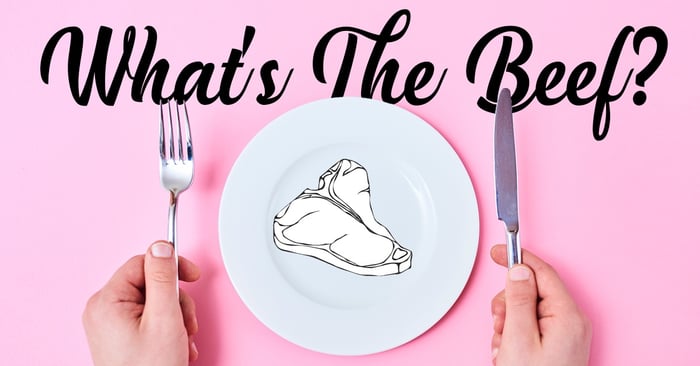 Any opinions, news, research, reports, analyses, prices, or other information contained within this research is provided by Barry Dumas, Market Analyst at GT247 (Pty) Ltd t/a GT247.com ("GT247.com") as general market commentary, and does not constitute investment advice for the purposes of the Financial Advisory and Intermediary Services Act, 2002. First World Trader (Pty) Ltd t/a EasyEquities ("EasyEquities") and GT247.com do not warrant the correctness, accuracy, timeliness, reliability or completeness of any information received from third party data providers. You must rely solely upon your own judgment in all aspects of your investment and/or trading decisions and all investments and/or trades are made at your own risk. EasyEquities and GT247.com (including any of their employees) will not accept any liability for any direct or indirect loss or damage, including without limitation, any loss of profit, which may arise directly or indirectly from use of or reliance on the market commentary. The content contained within is subject to change at any time without notice.