The Kellogg Company (K)
Whether you got it all this morning, or you have a Snap, Crackle and Pop in your step, Kellogg's has certainly evolved over the years from the company we all grew up with. The Kellogg Company, doing business as Kellogg's went from supplying foodstuffs to patients in the 1890s to the multinational food company it is today.
Click on logo to view Kellogg Company
on EasyEquities

Fundamentals
Kellogg's share price has been gaining momentum since its latest second quarter (Q2) earnings released on the 1st of August 2019. The earnings per share (EPS) surprised to the upside by $0.07 per share and Revenue increased by $55.11 million also beating analyst's expectations.
Kellogg has also announced a Dividend of $0.57 per share. The stock is going ex-dividend on the 30th of August with the pay date scheduled for 13th of September 2019. The sustainability of paying a dividend at the current dividend pay-out ratio, 58.96% has come into question.
Future earnings potential will be looked at closely in the coming quarters to see if paying a dividend at almost 60% of earnings this is feasible moving forward. Dividends are an important source of income for investors and lowering the dividend might have negative effects on the share price.
Kellogg's Share Overview:
Market Cap of $21.34 Billion

Dividend Yield – 3.56%

Shares outstanding – 340 million

PE Ratio – 25.52

52 Week Range low of $51.53 and $72.66 per share.
Outlook
For all those jumping on the Veggie burger train Kellogg might have a better proposition moving forward than Beyond Meat (BYND). Kellogg's bought a company called MorningStar Farms back in 1999 which has been up and running and preparing vegetarian food since the 1970s.
MorningStar Farms sells over 90 million pounds of faux meat which includes burgers, chicken and bacon to name but a few of their veggie-based products. If estimates are correct, then MorningStar Farms generate around double the amount of annual revenue than Beyond Meat (BYND) does. If Kellogg's start to exploit the potential of the sustainable food industry, then we might see significant upside to the share price in the long run.
Click on logo to view Kellogg Company
on EasyEquities

Chart Life
The price action has broken through the $59.40 per share level after the resent earnings release, this breakout has seen the price action stall at the $64.84 per share resistance level. We might see the price move back to the $59.40 per share level before pushing higher giving us a better entry point.
When looking at seasonal trends we might expect the share price to reach its peak by mid-September and start to move lower from there.

Source - Bloomberg

Portfolio particulars:
Portfolio Hold (Current)*

Portfolio Buy opportunity: close above $64.85 per share**.

WhatsTheBeef l

ong term target price: $72.02 per share.
Know your company: Kellogg Company. (K)
Kellogg Company was founded in 1906 as the Battle Creek Toasted Corn Flake Company by W.K Kellogg. His signature remains the Kellogg's logo to this day.

Kellogg's mission statement is "Nourishing families so they can flourish and thrive".

In 1969 Kellogg's was honoured to provide breakfast for Buzz Aldrin, Neil Armstrong and Michael Collins during their ground-breaking Apollo 11 voyage to the moon.

The very first box of Kellogg's cereal was made of entirely recycled material. Today, almost all their cereal boxes are made from recycled paperboard.

*Portfolio Hold (Current) refers to investors who already hold the stock within their portfolio.
**Portfolio Buy opportunity refers to Technical level crossed which might imply that the markets behaviour would support the outlook and Close above refers to a share price close above a Technical Resistance level.
Invest in The Kellogg Company.

Keen to add more US stocks on the EasyEquities platform?
Submit your share suggestion on this form.
Follow Barry Dumas
@BEEF_FINMARKETS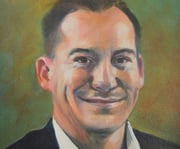 Barry is a market analyst with GT247.com, with a wealth of experience in the investment markets. Now in his tenth year in the markets, Barry "The Beef" Dumas brings a combination of technical analysis and fundamental insights to the table.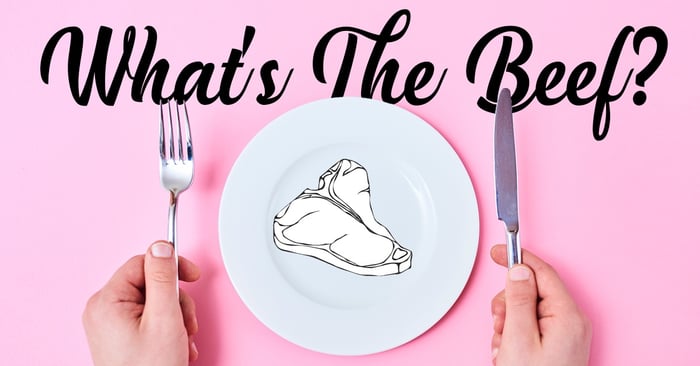 Any opinions, news, research, reports, analyses, prices, or other information contained within this research is provided by Barry Dumas, Market Analyst at GT247 (Pty) Ltd t/a GT247.com ("GT247.com") as general market commentary, and does not constitute investment advice for the purposes of the Financial Advisory and Intermediary Services Act, 2002. First World Trader (Pty) Ltd t/a EasyEquities ("EasyEquities") and GT247.com do not warrant the correctness, accuracy, timeliness, reliability or completeness of any information received from third party data providers. You must rely solely upon your own judgment in all aspects of your investment and/or trading decisions and all investments and/or trades are made at your own risk. EasyEquities and GT247.com (including any of their employees) will not accept any liability for any direct or indirect loss or damage, including without limitation, any loss of profit, which may arise directly or indirectly from use of or reliance on the market commentary. The content contained within is subject to change at any time without notice.