Beyond Meat Inc (BYND)
If it looks like a burger, smells like a burger, and tastes like a burger, then it probably is a burger, right? Yeah right. Not if Ethan Brown, founder of Beyond Meat, has anything to do with it! Beyond Meat's burger has become the talk of the town. This meat alternative cooks and grills just like a ground beef patties but will it stand the test of time?
The sustainable food industry is growing at a significant rate although most consumers still prefer meat as their primary source of protein. Consumer interest in plant based and blended proteins are growing fast as which is evident by the performance of the Beyond Meat share price.
Click on logo to view Beyond Meat stock
on EasyEquities

Fundamentals & Outlook
Probably the most interesting fact is that 70% of Beyond Meat consumers are meat-eaters, which gives an indication that sustainable foods are the way forward. With an ever-growing global population, alternative food sources will become more important as time goes by.
Beyond Meat has been in the spotlight since its listing in May this year, with its stellar performance of over 125% in three months. The plant-based meat company also released its second quarter earnings at the end of July with revenue beating estimates by $14.5 million. Earnings Per Share (EPS) also impressed by beating estimates by $0.17 per share. Whether the momentum can continue and if supply can "meat" demand remains to be seen.
Expanding is also a top priority beyond the U.S.A as Beyond Meat Inc. is set to roll out its plant-based meat alternatives in Europe in 2020 which will see it partner with Zandbergen World's Finest Meat in the Netherlands.
Beyond Meat Inc. is certainly paving the way for the sustainable food industry which has seen some well-known brands like Kelogg (K) and Amazon (AMZN) also add faux meat to their offering. Subway, the brand famous for their meaty submarine sandwiches (SUBS) are also getting behind alternative meat. The latest is that Subway will test out Beyond Meat Inc. meatballs across 685 restaurants in the U.S and Canada over the next month.
Click on logo to view Beyond Meat stock
on EasyEquities

Chart Life
The price action in Beyond Meat Inc. has been in an uptrend since the IPO three months ago which has seen the price reach a high of $235 per share. Some volatility has come through and we might see more on the horizon as investors digest any information on the company.
We might see the price action move lower to give a better entry point for investors at the $139.41 per share technical support level. If we see a daily close above $175 per share which has been a resistance point to note thus far, we might expect the price to move higher.

Source - Bloomberg


Portfolio particulars:
Portfolio Hold (Current)*

Portfolio Buy opportunity: close above $139.41 per share**.

WhatsTheBeef l

ong term target price: $235.43 per share.
Know your company: Beyond Meat Inc. (BYND)
The company was founded 10 years ago in 2009 by Ethan Brown. Beyond Meat products became available across the United States in 2013.

PETA, The People for the Ethical Treatment of Animals named Beyond Meat as its company of the year for 2013.

Record first day, Beyond Meat went public at $25 per share, the stocks first trade was at $46 which was 84% above IPO and closed the day 163% above IPO at $65.75 per share.

*Portfolio Hold (Current) refers to investors who already hold the stock within their portfolio.
**Portfolio Buy opportunity refers to Technical level crossed which might imply that the markets behaviour would support the outlook and Close above refers to a share price close above a Technical Resistance level.
Keen to add more US stocks on the EasyEquities platform?
Submit your share suggestion on this form.
Follow Barry Dumas
@BEEF_FINMARKETS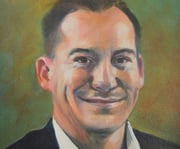 Barry is a market analyst with GT247.com, with a wealth of experience in the investment markets. Now in his tenth year in the markets, Barry "The Beef" Dumas brings a combination of technical analysis and fundamental insights to the table.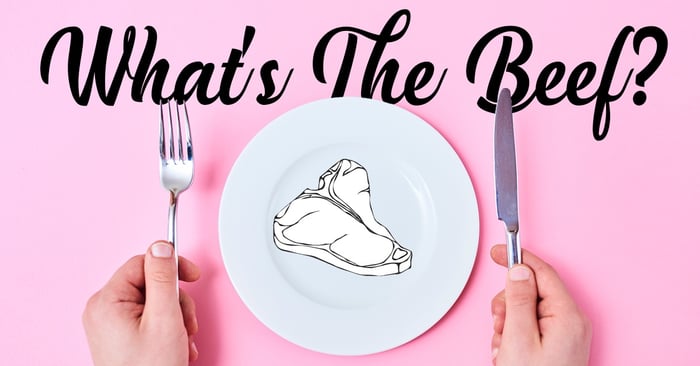 Any opinions, news, research, reports, analyses, prices, or other information contained within this research is provided by Barry Dumas, Market Analyst at GT247 (Pty) Ltd t/a GT247.com ("GT247.com") as general market commentary, and does not constitute investment advice for the purposes of the Financial Advisory and Intermediary Services Act, 2002. First World Trader (Pty) Ltd t/a EasyEquities ("EasyEquities") and GT247.com do not warrant the correctness, accuracy, timeliness, reliability or completeness of any information received from third party data providers. You must rely solely upon your own judgment in all aspects of your investment and/or trading decisions and all investments and/or trades are made at your own risk. EasyEquities and GT247.com (including any of their employees) will not accept any liability for any direct or indirect loss or damage, including without limitation, any loss of profit, which may arise directly or indirectly from use of or reliance on the market commentary. The content contained within is subject to change at any time without notice.