Nowadays it feels easier to decipher the Gaussian Integral mathematical equation than picking a wining stock on the JSE from the get-go. The information super highway is bombarding us with information and has taken control of our sanity and the ability to think independently.
When I question the traditional or even "outdated" investment methodologies like "buy and hold", "Buy Gold" for no apparent reason or "Property always appreciates" for instance, some might think of me as mad. Yes, time in the market is very important, time spent in the correct asset class or sector even more so moving forward.
In the end the trend is your friend so educate yourself, stay informed and listen to what others are saying (the crowds are usually wrong) but most importantly make up your own mind.
So here is a snippet out of my "Invest Guide" and a couple of my favourite stocks on the local market, what I look for and why I pick them*
Within the Retail and Financial sectors
Richemont (CFR) a "great" Rand Hedge - The rich get richer and need MORE sparkly things which is evident by Richemont's new acquisition, the Italian jewellery brand Buccellati who sell diamond encrusted iPhone covers.
The Banks (no favourite) – We all use them and with the competition in the FinTech space heating up it will be interesting to see who ends up on top. The banks also pay very attractive dividends which is always a plus for investors.
Summary - All these instruments have one factor in common that ties in with all of them and that is the Rand. If the Rand starts to depreciate then we might expect the Banking and Retail sector to come under pressure. The Rand Hedges, like Richemont might give some relief and gain in value while these sectors come under pressure.
This might not be the best or optimal time to buy stocks in these sectors, rather wait for the tide to change and ignore all the "buy low" comments.
Within the mining and resources sector
Not really a fan of the most prominent sector in our economy, sounds strange I know. Too many issues with staff, incidents and legal components and more recently, mismanagement. With that said keep in mind that there are always ways to find opportunities, even within these sectors.
Summary - Before considering an investment into this sector I look to what commodity prices are doing. Commodities like Gold, Platinum, Palladium and Brent Crude Oil might have a direct effect on share prices within this sector.
Example - If the Gold price rises, then you might expect Gold shares like DRD Gold Limited (DRD) and Sibanye Gold Limited (SGL) to follow suite like we have seen recently. The same within the platinum sector, look to Impala Platinum Holdings Limited (IMP) and Sibanye, now one of the largest platinum producers as well.
If "Black Gold" is your poison then Sasol Limited (SOL) would be the one to watch, rising Oil prices might be good for the share price and vice versa like we have seen recently despite recent delay in earnings release.
Exchange Traded Products (ETPs)
CoreShares Global DivTrax ETF (GLODIV) - if dividends are your thing like they are mine then this ETF is a no brainer. The ETF tracks a global index that covers Europe, Canada, Pan Asia and United States companies with a solid track record of paying their dividends.
Satrix Top 40 – this ETF is great for tracking the performance of the performance of the JSE Top 40 companies over the long term and especially if a Bull Market is in play.
New Wave USD ETN (NEWUSD) - Great instrument to hedge against the depreciation of the local currency when times are tough like now. in short, if the Rand depreciates the ETN will increase in value if you are invested into it.
Summary - Probably the next market catalyst but for now the flavour of the decade as passive investing reaches unprecedented inflows. ETFs are a great, low cost investment vehicle to use as part of your over all portfolio. It takes out a lot of the leg work is selecting single stocks as it tracks the performance of a basket of shares.
Best days to Buy or Sell Shares
Studies have shown Historically that Mondays are the best day of the week to buy stocks as prices usually drop on Mondays. Sometimes called the "Monday Effect", this drop-in share value might be attributed to negative news events over the weekend or even Companies releasing bad news on a Friday after market has closed.
Fridays are usually the best day to sell as it is the last trading day before the Monday drops and most positions are liquidated before the weekend by some managers.
*This is a very simplified approach for the new investor and will hopefully start a debate, a conversation or better yet make you think.
Read more:
Small Caps on the JSE
Follow Barry Dumas
@BEEF_FINMARKETS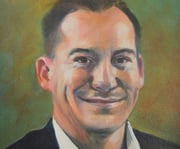 Barry is a market analyst with GT247, with a wealth of experience in the investment markets. Now in his tenth year in the markets, Barry "The Beef" Dumas brings a combination of technical analysis and fundamental insights to the table.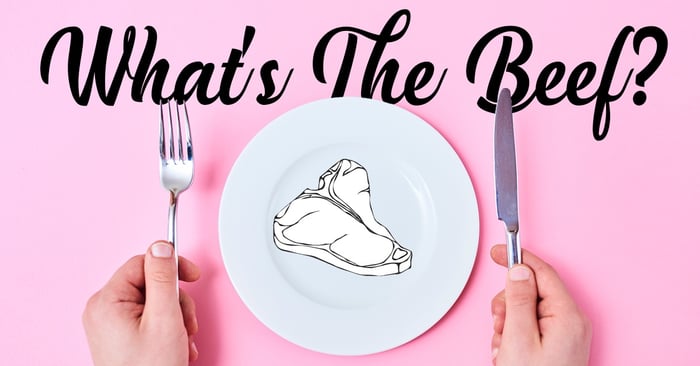 Any opinions, news, research, reports, analyses, prices, or other information contained within this research is provided by Barry Dumas, Market Analyst at GT247 (Pty) Ltd t/a GT247.com ("GT247.com") as general market commentary, and does not constitute investment advice for the purposes of the Financial Advisory and Intermediary Services Act, 2002. First World Trader (Pty) Ltd t/a EasyEquities ("EasyEquities") and GT247.com do not warrant the correctness, accuracy, timeliness, reliability or completeness of any information received from third party data providers. You must rely solely upon your own judgment in all aspects of your investment and/or trading decisions and all investments and/or trades are made at your own risk. EasyEquities and GT247.com (including any of their employees) will not accept any liability for any direct or indirect loss or damage, including without limitation, any loss of profit, which may arise directly or indirectly from use of or reliance on the market commentary. The content contained within is subject to change at any time without notice.