Gold Stocks
Gold has regained its luster after an abrupt sell-off in March which has seen the yellow metal reclaim all-time highs as virus uncertainty continues to wreak havoc around the globe.
Bloomberg recently published an article by Adelaide Changole titled "South Africa's Gold Stocks Soar as Bullion Closes In on Record" which gives excellent insights into the precious metal sector.
Click logos to view Gold shares
on EasyEquities
Here are some of the noteworthy excerpts from the Bloomberg article: (The article published a week ago, and Gold has since reached new highs.)
"JSE-listed gold shares' performance is a function of the gold price in rands, so dollar gold price and rand exchange rate are both important," said Meryl Pick, a money manager as Old Mutual Investment Group, who helps oversee the firm's 10 billion rand ($533 million) Investors Fund."
"The rand price of Gold has risen for a third day. The index of gold companies is up 103% in 2020, accounting for the five best-performing members of the South African benchmark index."
"Gold stocks are ultimately leveraged to the gold price and will track this higher in a rising gold price environment," Pick said. "Based on a 2-3 year view, the gold price could still find support as central banks will likely keep interest rates at all-time lows to support a global recovery, and we have entered levels of unprecedented money creation by the U.S. Federal reserve, which may have knock-on effects on inflation."
The latest on Gold in a Reuters article, "Gold soars to all-time high as dollar dive adds fuel to record run" on Monday 27th of July 2020 by Brijesh Patel.
"Gold prices jumped to record highs on Monday as an intensifying U.S.-China row hammered the dollar and cemented expectations that central banks would continue pumping out stimulus to ease the economic pain from a worsening coronavirus pandemic."
"Spot gold rose 1.5% to $1,928.83 per ounce by 0306 GMT after hitting an all-time high of $1,933.30. U.S. gold futures climbed 1.4% to $1,924.20". "With the dollar substantially weaker, "a lot of funds are moving into gold right now," said Edward Meir, analyst at ED&F Man Capital Markets. "And as long as the (virus situation) gets worse, the market is discounting more stimulus for a longer period of time and in bigger quantities, and all of that is bullish for gold," he added."
What does EasyResearch say
The rally in the gold price has surpassed 2011 all-time high and seems to be pushing even higher as uncertainty is thrust back to the foreground. Some analysts already predict to see a $2000/ oz price level on Gold in the coming months, which might not be that far fetched. Gold stocks will continue to perform very well over this period as long as the current rally in Gold continues.
Click logos to view Gold shares
on EasyEquities
Conclusion
We have made mention before, the importance of safe havens during economic uncertainty, but the speed of the latest price move is alarming. It might point to more headwinds ahead for the stock market while stimulus packages are rolled out left and right and political tensions pick up steam which might lead to stagflation.
Other noteworthy research on Gold and safeguarding your portfolio - The Beef's guide to Safeguard your portfolio and How to Vaccinate your portfolio
Sources: EasyResearch, Bloomberg Markets, Bloomberg Quint, Reuters
Take note - all data was taken on the 27th of July 2020.
Subscribe for free EasyResearch and get it first
Follow Barry Dumas
@BEEF_FINMARKETS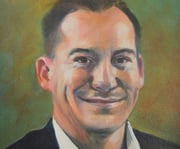 Barry is a market analyst with GT247, with a wealth of experience in the investment markets. Now in his tenth year in the markets, Barry "The Beef" Dumas brings a combination of technical analysis and fundamental insights to the table.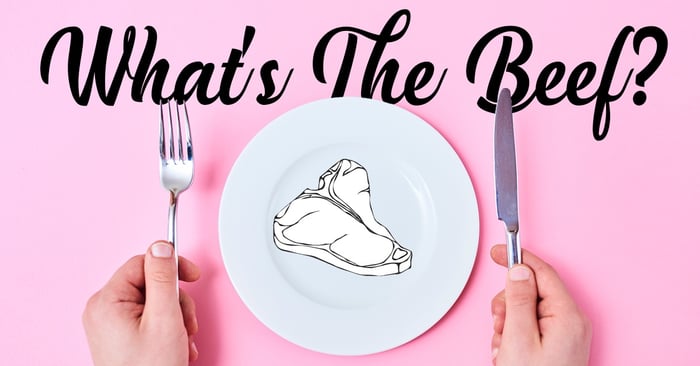 Any opinions, news, research, reports, analyses, prices, or other information contained within this research is provided by Barry Dumas, Market Analyst at GT247 (Pty) Ltd t/a GT247.com ("GT247.com") as general market commentary, and does not constitute investment advice for the purposes of the Financial Advisory and Intermediary Services Act, 2002. First World Trader (Pty) Ltd t/a EasyEquities ("EasyEquities") and GT247.com do not warrant the correctness, accuracy, timeliness, reliability or completeness of any information received from third party data providers. You must rely solely upon your own judgment in all aspects of your investment and/or trading decisions and all investments and/or trades are made at your own risk. EasyEquities and GT247.com (including any of their employees) will not accept any liability for any direct or indirect loss or damage, including without limitation, any loss of profit, which may arise directly or indirectly from use of or reliance on the market commentary. The content contained within is subject to change at any time without notice.The value of a financial product can go down, as well as up, due to changes in the value of the underlying investments. An investor may not recoup the full amount invested. Past performance is not necessarily an indication of future performance. These products are not guaranteed. Examples and/or graphs are for illustrative purposes only.