Ulta Beauty Inc. (ULTA)
Whether its time for Mr DeMille to take a closeup or you firmly believe "beauty is only skin deep" cosmetics have played a very important role in satisfying human desires. "Cosmetics" have been around since the dawn of (wo)man, and has turned into a multi-Billion-dollar industry, over $71 Billion to be exact.
Click on logo to view Ulta stock
on EasyEquities

Fundamentals & Outlook
Exclusivity is the name of the new cosmetics game as Ulta Beauty demonstrated by signing an exclusive deal with Kylie Jenner's Kylie Cosmetic brand. This has been a win-win situation for Ulta Beauty so far as Kylie Cosmetics has sold more than $630 million in cosmetics, and sales have come almost exclusively online, through her influential social-media following.
But the celebrations were curbed in the latest quarterly earnings release in May which showed that sales in Kylie Cosmetics have slowed down as first-time buyers were not returning to buy more. Ulta Beauty Inc. revenues were a miss for the quarter, but the Earnings per share (EPS) did beat expectations by $0.19 per share. Nevertheless, Ulta Beauty's growth outlook given its proven track record and the healthy consumer base will see the company accumulate value over time.
The Cosmetic Industry
With more online retailers entering the market like the Amazon and the Lady Gaga partnership to sell Haus Laboratories exclusively on Amazon the industry is continuously evolving.
Enter men's cosmetics. Yes, you heard me: men's cosmetics! This industry, seemingly forgotten, has recently crossed the Billion Dollar mark in 2019. Now I am not talking about your face wash and moisturizer here, I am talking about full blown make up. Generation Z, the post-millennial cohort that's grown up in an era when the boundaries of gender and masculinity are less rigid than ever, are leading the charge.
Click on logo to view Ulta stock
on EasyEquities

Fiveism x Three in Japan has been an early adopter and leader in men's cosmetics, with chairman Yasushi Ishibashi stating - "Make no mistake, Generation Z will make men's makeup a thing, and the older consumers will follow." Other leading brands, like Estée Lauder and L'Oréal, are already beginning to develop and market colour cosmetics aimed especifically at men as attitudes around gender evolve and will be watched closely.
Chart Life
By looking at the price action of Ulta Beauty we can see that the price action is starting to form a broadening pattern mostly due to volatility in the market. We might expect considering the Relative Strength Index (RSI) indicator is also pointing higher that the stock price might start to rise back to the $366.98 per share.

Source - Bloomberg


Portfolio particulars:
Portfolio Hold (Current)*

Portfolio Buy opportunity: close above $329.49 per share**.

WhatsTheBeef l

ong term target price: $366.98 per share.
Know your company: Netflix Inc. (ULTA)
Ulta Beauty is right up there with Sephora with the number of retail stores, as Ulta Beauty has over 970 stores across 49 states in the United States.

The name was changed from Ulta Salon, Cosmetics & Fragrance, Inc in 2017 to Ulta Beauty which is much shorter.

Ulta also gives back to the community, having raised more than $14 million since 2009 for organizations that benefit women.

On June 24, 2013, it was announced that Mary Dillon would be appointed as Chief Executive Officer and a member of the Board of Directors, effective July 1, 2013.

Dillon was previously the chief of U.S. Cellular and a senior executive at McDonald's and PepsiCo.

*Portfolio Hold (Current) refers to investors who already hold the stock within their portfolio.
**Portfolio Buy opportunity refers to Technical level crossed which might imply that the markets behaviour would support the outlook and Close above refers to a share price close above a Technical Resistance level.
Keen to add more US stocks on the EasyEquities platform?
Submit your share suggestion on this form.
Follow Barry Dumas
@BEEF_FINMARKETS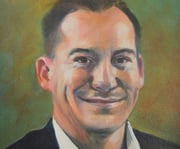 Barry is a market analyst with GT247.com, with a wealth of experience in the investment markets. Now in his tenth year in the markets, Barry "The Beef" Dumas brings a combination of technical analysis and fundamental insights to the table.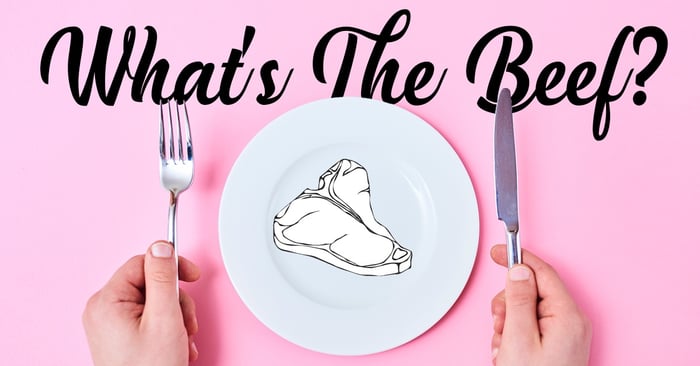 Any opinions, news, research, reports, analyses, prices, or other information contained within this research is provided by Barry Dumas, Market Analyst at GT247 (Pty) Ltd t/a GT247.com ("GT247.com") as general market commentary, and does not constitute investment advice for the purposes of the Financial Advisory and Intermediary Services Act, 2002. First World Trader (Pty) Ltd t/a EasyEquities ("EasyEquities") and GT247.com do not warrant the correctness, accuracy, timeliness, reliability or completeness of any information received from third party data providers. You must rely solely upon your own judgment in all aspects of your investment and/or trading decisions and all investments and/or trades are made at your own risk. EasyEquities and GT247.com (including any of their employees) will not accept any liability for any direct or indirect loss or damage, including without limitation, any loss of profit, which may arise directly or indirectly from use of or reliance on the market commentary. The content contained within is subject to change at any time without notice.