Stock Picks
Investment opportunities "Galore" and there is no better time like the present to kick-start your EasyUSD wallet as we head back to basics.
Cyclical stocks seem to be back in favour with INVSTRs across the U.S especially for those who believe the U.S economy is heading towards an expansion phase.
Cyclical stocks
Cyclical stocks follow the economy closely and with the current broad-based U.S economic recovery underway, two core sections under cyclicals are noticeably on the rise. Industrial stocks might be worth the look as industrial manufacturing ramps up and tourism stocks with consumer demand on the rise.
Here are a couple of cyclical stocks to grow your USD portfolio:
The legendary Ford Motor Company needs no introduction and with its foot firmly on the gas pedal in the Electric Vehicle (EV) space will we see another famed rivalry present itself like with Ferrari?
Ford has transformed itself into an electric-vehicle powerhouse and one of the most popular EV companies to check out after Tesla Inc. Ford's second-quarter earnings showed much stronger than expected results while also issuing guidance in line with expectations.
Chip shortages are still weighing in on production, but Ford's improved full-year outlook see the automaker increase volume by an estimated 30%.
"Ford hiked spending on electric vehicles to more than $30 billion by 2025 and expects 40% of its global sales to be fully electric by 2030. Its goal is to launch 16 fully electric cars by 2022. On June 17, Ford reported 100,000 reservations for its F-150 Lightning electric truck, within a month of launch. That Cybertruck rival is due in mid-2022." - Aparna Narayanan.
Login to view Ford Motor Company (F) shares
on EasyEquities
Advanced Micro Devices, Inc. (AMD)
Chip shortages have seen demand increase to an all-time high for semiconductor companies like Advanced Micro Devices (AMD) and others like Intel Corp and TSM.
AMD operates worldwide and focuses on developing computer processors and technology to improve efficacy and productivity in business and consumer markets. The company's second-quarter 2021 earnings highlighted the chip makers strong growth position which could become a force to be reckoned with.
Global chip shortages are expected to last well into 2022 which has seen Advanced Micro Devices ramp up production and capitalise. The additional supply has seen revenue for Q2 up an astounding 99% year-over-year and the company has raised its full-year sales growth outlook to 60% from 2020.
AMD has become a highly profitable company that has steadily taken market share from its larger counterparts in the industry and its latest acquisition should continue the trend. "Take Xilinx (NASDAQ: XLNX), for example. The acquisition of the leading field-programmable gate array (FPGA) company will close by the end of this year and open up yet another front on which AMD can attack Intel. Adding Xilinx to the mix will also further boost AMD's profit margin and research and development capabilities. This is a great match for the company and will position it for many more years of expansion." - Nicholas Rossolillo.
Login to view Advanced Micro Devices (AMD) shares
on EasyEquities
The spotlight has shined on Industrial companies as the U.S economy sets its sights on regaining its foothold back to economic growth despite worries of another pandemic infection spike.
The multination conglomerate corporation 3M Company has been placed on the EasyResearch watchlist after crushing Q2 earnings. The Post-it maker reported a beat in estimates on both top and bottom lines with an upward revision on its full-year outlook. 3M's impressive sixth consecutive quarterly earnings beat showed sales growth of 24.7% year-over-year as the company's operating margin declined 22%.
The company also revised its FY21 outlook to "3M expects reported total sales growth of 7% to 10% with organic local-currency sales growth of 6% to 9% (up from prior guidance of total sales growth of 5% to 8% with organic local-currency growth of 3% to 6%). It expects EPS of $9.70 - $10.10 (prior expectation of $9.20 to $9.70) vs. a consensus estimate of $9.81. 3M anticipates free cash flow conversion of 90% to 100% versus a previous 95% to 105%." – (Benzinga)
Login to view 3M Company (MMM) shares
on EasyEquities
New to investing
and want to know more about other EV & Auto stocks?
Read: EV has us Green with Envy
Sources – EasyResearch, Ford Motor Company, Yahoo finance, StockMarket.com, Street Insider, Nasdaq, Advanced Micro Devices, Nicholas Rossolillo, 3M Company, Benzinga, Wikipedia.
Follow Barry Dumas
@BEEF_FINMARKETS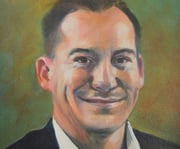 Barry is a market analyst with GT247, with a wealth of experience in the investment markets. Now in his tenth year in the markets, Barry "The Beef" Dumas brings a combination of technical analysis and fundamental insights to the table.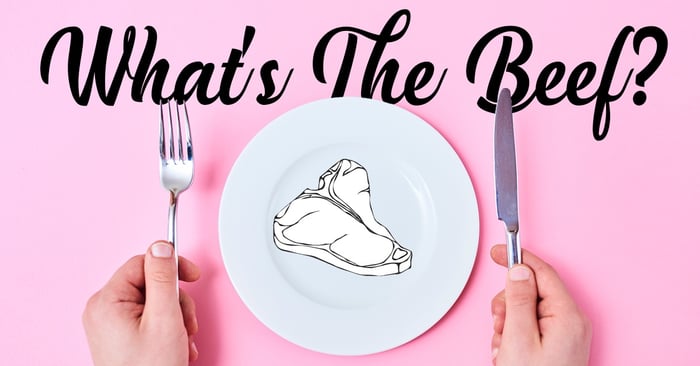 Any opinions, news, research, reports, analyses, prices, or other information contained within this research is provided by Barry Dumas, Market Analyst at GT247 (Pty) Ltd t/a GT247.com ("GT247.com") as general market commentary, and does not constitute investment advice for the purposes of the Financial Advisory and Intermediary Services Act, 2002. First World Trader (Pty) Ltd t/a EasyEquities ("EasyEquities") and GT247.com do not warrant the correctness, accuracy, timeliness, reliability or completeness of any information received from third party data providers. You must rely solely upon your own judgment in all aspects of your investment and/or trading decisions and all investments and/or trades are made at your own risk. EasyEquities and GT247.com (including any of their employees) will not accept any liability for any direct or indirect loss or damage, including without limitation, any loss of profit, which may arise directly or indirectly from use of or reliance on the market commentary. The content contained within is subject to change at any time without notice.The value of a financial product can go down, as well as up, due to changes in the value of the underlying investments. An investor may not recoup the full amount invested. Past performance is not necessarily an indication of future performance. These products are not guaranteed. Examples and/or graphs are for illustrative purposes only.