Electric Vehicle (EV) Market
Autonomous driving, hybrid, and electric vehicles sound like something out of an 80s sci-fi movie, but the automobile market is evolving and there is no doubt that the future is here.
We'll that is if the global semiconductor chip shortage that forced U.S automakers and other manufacturers to cut production is sorted out. The Biden administration is set to review supply chains for semiconductor chips and large-capacity batteries for EV over the next 100 days.
Log in to view shares
on EasyEquities
EV and self-driving stock picks:
Fisker operates in the automotive industry that develops eco-friendly electric vehicles like the Fisker Ocean, which is set to be one of the most affordable EVs on the market. Morgan Stanley has an overweight rating on the automaker for its well thought out strategy and low level of risk compared to other EV start-ups. Fisker Inc has a market cap of $5.02 billion with a short interest of around 3.49% and will release fourth-quarter and full-year 2020 results on 25 February 2021.
The company also focuses on solid-state battery tech which is a growing alternative to the current lithium-ion batteries that most EVs use. The Electric Vehicle Battery market is expected to grow over $38 billion by 2025 which is a compound annual growth rate of 16.7% from 2019 to 2025.
MicroVision has become one of the leading developers of technology for use in the field of autonomous driving which has seen the share price skyrocket 166% over the last month. The company reported it had gathered the equipment and components it needed to achieve its next milestone for its long-range lidar sensor. MicroVision believes its lidar sensor will set the standards for automakers when it comes to autonomous driving and set the bar for safety.
"We remain on track with our plans to complete our development goal of producing the best-in-class lidar sensor for range and resolution with velocity field output and remain on track to meet our previously announced April 2021 milestone." - Sumit Sharma (CEO)
The company completed a $50 million equity offering agreement with the Craig-Hallum Capital Group LLC this week which should add to the bottom line in the long run. "We believe this financing provides us with an opportunity to firmly solidify our balance sheet as we remain committed to pursuing strategic alternatives and building value for our shareholders" - Sumit Sharma (CEO)
EV Exchange Traded Fund (ETF)
Global X Lithium & Battery Tech ETF (LIT)
The Global X Lithium & Battery Tech ETF is one of the pioneers of the thematic ETF movement and were early adopters in this market before EV ETFs even existed. The ETF has around 3 Billion AUM and has seen cumulative funds flowing in of 1.6 billion since August 2020. One of LIT's top 5 holdings includes Warren Buffets EV bet, BYD Company Limited (BYD) which is in direct competition with NIO.
Log in to view shares
on EasyEquities
Traditional Automotive stock picks:
Long gone are the days of Ford vs Ferrari for dominance around the track as all the big auto manufacturers are getting in on the EV action to see who will take the chequered flag.
GM is one of the largest vehicle companies in the world by market cap and needs no introduction. The company has seen double-digit growth at the start of the year mainly due to its ambitious EV plans. GM and Tesla cracked the top spots with EV registrations in the U.S with the Chevy Bolt being GM's top contender. Tesla was in top position with the Model 3 and Model Y with 95,135 and 71,344 vehicles registered, respectively.
"GM is accelerating investments in electric and driverless vehicles. In January, it revealed it aims to phase out tailpipe emissions from its light-duty vehicles entirely by 2035. The Hummer truck will be the first vehicle to come out from its much-hyped Ultium battery platform, followed by the Cadillac Lyriq in 2022. They both need to measure up very convincingly against the mounting competition, or the days of GM's green halo are numbered." I am Newswire.
Ford is taking the bull by the horns and stepping on the gas upping its game in the EV market as well which could also give Tesla a run for its money, or maybe not? We will have to wait and see.
"Ford's all-electric Mustang Mach-E is starting to arrive in dealerships, which will be followed by the firm's first E-Transit commercial van later in the year. The beloved all-electric F-150 pickup is scheduled for release in the mid-2020s. Last Wednesday, the company vowed to phase out gas cars in Europe by 2030 as it revealed it would invest $1 billion in a German factory Cologne. This move is part of a broader plan to nearly double its prior commitment to an electric transition as the legendary automaker plans to invest $22 billion in EVs and an additional $7 billion in autonomous vehicles until 2025." - IAM Newswire
This legendary automaker also saw double-digit gains at the start of 2021 but that might see some headwinds with the semiconductor chips shortages. The shortages could halt Ford's production by 20% in the first quarter.
The prancing horse is sticking to its racing heritage and has no plans to go full electric anytime soon according to Louis Camilleri (CEO). The Italian sports car maker does not see itself ditching the internal combustion engine anytime soon. Although the company is not opposed to electric as its hybrid offering the SF90 Stradale shows.
Ferrari is a luxury brand that caters to the ultra-rich, and they will only get richer and buy more supercars and expensive watches. The latest multi-year partnership deal between the luxury watch brand Richard Mille and Ferrari should add more sparkle to the brand.
Informed decisions
When considering automotive stocks, INVSTRs should remember that these stocks are cyclical as profits can rise and fall with consumers confidence. The EV market will open loads of opportunities in all the auto stocks that partake and is certainly an exciting sector to watch.
New to investing
and want to know more about other EV & Auto stocks?
Read: The old electric Workhorse (WKHS), 3 EasyResearch Stock Pics to start your week
and What's the Beef with: Ferrari stock analysis
Sources – EasyResearch, ResearchDive, iea, Grand View Research, GlobeNewswire, Koyfin, Benzinga, Henry Khederian, The Motley Fool, Microvision, Yahoo finance, Robb Report, Investopedia.
Take note: stock data was taken on 23/02/2021 before the US market open.
Follow Barry Dumas
@BEEF_FINMARKETS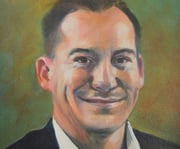 Barry is a market analyst with GT247, with a wealth of experience in the investment markets. Now in his tenth year in the markets, Barry "The Beef" Dumas brings a combination of technical analysis and fundamental insights to the table.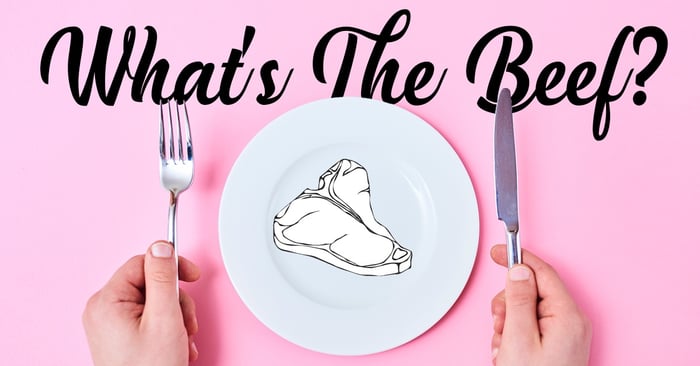 Any opinions, news, research, reports, analyses, prices, or other information contained within this research is provided by Barry Dumas, Market Analyst at GT247 (Pty) Ltd t/a GT247.com ("GT247.com") as general market commentary, and does not constitute investment advice for the purposes of the Financial Advisory and Intermediary Services Act, 2002. First World Trader (Pty) Ltd t/a EasyEquities ("EasyEquities") and GT247.com do not warrant the correctness, accuracy, timeliness, reliability or completeness of any information received from third party data providers. You must rely solely upon your own judgment in all aspects of your investment and/or trading decisions and all investments and/or trades are made at your own risk. EasyEquities and GT247.com (including any of their employees) will not accept any liability for any direct or indirect loss or damage, including without limitation, any loss of profit, which may arise directly or indirectly from use of or reliance on the market commentary. The content contained within is subject to change at any time without notice.The value of a financial product can go down, as well as up, due to changes in the value of the underlying investments. An investor may not recoup the full amount invested. Past performance is not necessarily an indication of future performance. These products are not guaranteed. Examples and/or graphs are for illustrative purposes only.