"Black Gold" has seen new optimism enter the market as Oil prices reached its highest levels since March, dragging our beloved petrochemicals company, Sasol Limited along for the ride.
Investors favorite fuels and chemical company and most bought share on the EasyEquities platform, Sasol Limited (JSE: SOL) has been grabbing our attentions this week.
We all know Sasol's share price came under immense pressure earlier in the year as mounting debt coupled with an oil market crash started to weigh in on the petrochemicals company.
Here are some note worthy updates on Sasol's debt crises:
20 Nov – "South Africa's Sasol said on Friday shareholders have approved a proposed agreement to form a joint venture with chemical company LyondellBasell Industries at its U.S Lake Charles Chemicals Project in a bid to pay down its debt pile. LyondellBasell agreed last month to acquire a 50% stake of Sasol's base chemicals business at Lake Charles for $2 billion and operate the newly formed joint venture. The world's top manufacturer of motor fuel from coal has been battling high debt amid lower oil and chemicals prices, prompting it to search for a partner at the Louisiana-based plant." - Reuters
24 Nov – "Sasol Ltd said on Tuesday it had agreed to sell its 50% interest in a high-density polyethylene (HDPE) manufacturing plant in Texas, to INEOS Gemini HDPE Holding Co for $404 million, to focus on specialty chemicals and cut down debt." - Reuters
"The South African petrochemicals company, the world's top manufacturer of motor fuel from coal, has been restructuring its operations to cut down debt. Sasol's total debt was 189.7 billion rand ($12.34 billion) for the year to June 30. "Sale represents a further step in achieving Sasol's strategic and financial objectives by accelerating the focus on specialty chemicals and reducing net debt," the company said." - Reuters
Log in to EasyEquities account
to view Shares and ETNs on EasyEquities
Oil Market
What a year for Crude Oil? Going from an Oil Market crash earlier in the year to reaching its highest levels since March as renewed vaccine optimism and the U.S Presidential transition drive markets.
On Tuesday WTI Crude increased 4.11% while Brent Crude was up 3.34% and "The last time WTI Crude traded at $45 per barrel was eight months ago, in early March this year, just before Saudi Arabia and Russia disagreed on how to manage oil supply in the pandemic and started a brief oil price war that contributed to the price collapse together with the demand destruction."
While we can expect "OPEC+ meets early next week to decide whether to roll over the current cuts through the first quarter of 2021—an outcome that the market has already priced in." - Tsvetana Paraskova
Another factor EasyVestors should look out for is the Crude Oil Inventories which could place a damper on our beloved Sasol Limited's share price efforts to move higher.
"The American Petroleum Institute (API) reported on Tuesday a build in crude oil inventories of 3.8 million barrels for the week ending November 20. Analysts had predicted an inventory build of just 127,000 barrels, and for the short price run due to favorable covid-10 vaccine news over the last week or so, it likely means curtains." - Julianne Geiger
Log in to EasyEquities account
to view Shares and ETNs on EasyEquities
Informed decisions
Considering the current positive correlation between Sasol Limited and the price of Brent Crude, we might expect the two to move in tandem, which is great if oil prices continue to rise. The market is currently expecting oil prices to rise for another week until the inventory build comes through which might signal some downside pressure on the horizon for Sasol.
New to investing
and want to know more about Sasol Limited and Oil?
Read: SASOiL and When opportunity knocks on oil
Sources – EasyResearch, Reuters, Oilprice.com
Take note: stock data was taken on 25/11/2020.
Follow Barry Dumas
@BEEF_FINMARKETS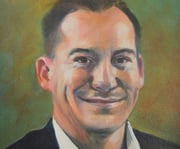 Barry is a market analyst with GT247, with a wealth of experience in the investment markets. Now in his tenth year in the markets, Barry "The Beef" Dumas brings a combination of technical analysis and fundamental insights to the table.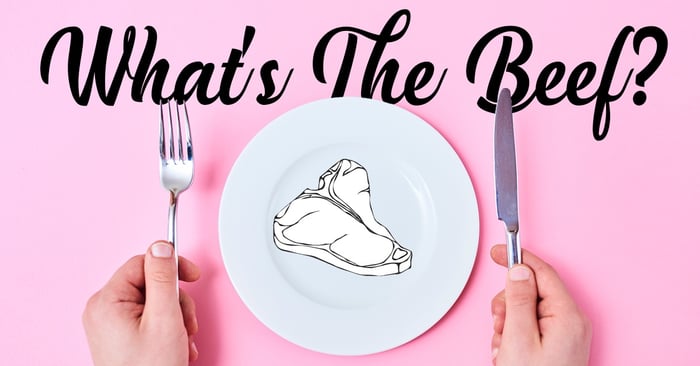 Any opinions, news, research, reports, analyses, prices, or other information contained within this research is provided by Barry Dumas, Market Analyst at GT247 (Pty) Ltd t/a GT247.com ("GT247.com") as general market commentary, and does not constitute investment advice for the purposes of the Financial Advisory and Intermediary Services Act, 2002. First World Trader (Pty) Ltd t/a EasyEquities ("EasyEquities") and GT247.com do not warrant the correctness, accuracy, timeliness, reliability or completeness of any information received from third party data providers. You must rely solely upon your own judgment in all aspects of your investment and/or trading decisions and all investments and/or trades are made at your own risk. EasyEquities and GT247.com (including any of their employees) will not accept any liability for any direct or indirect loss or damage, including without limitation, any loss of profit, which may arise directly or indirectly from use of or reliance on the market commentary. The content contained within is subject to change at any time without notice.The value of a financial product can go down, as well as up, due to changes in the value of the underlying investments. An investor may not recoup the full amount invested. Past performance is not necessarily an indication of future performance. These products are not guaranteed. Examples and/or graphs are for illustrative purposes only.