The most requested new stock addition to the EasyEquities platform has also revolutionized the gaming industry with its offerings which could continue to rack in new high scores for years to come.
Roblox Corporation (RBLX) is a unique gaming and gaming creation platform that allows users to create, program and play games created by other users. "Roblox's mission is to bring the world together through play. We enable anyone to imagine, create, and have fun with friends as they explore millions of immersive 3D experiences, all built by a global community of developers." - Roblox
Click to view Roblox Corporation (RBLX) shares
on EasyEquities
Fundamentals
Roblox went public at $45 per share via a direct listing on the 10th of March 2021 and closed 54.4% higher at $69.50 per share on its first day of trading. Looking at the gaming platform's S-1 Filing the nitty-gritty financial health of the company was quite surprising.
Roblox's Free cash flow generating abilities have impressed most sceptics, not to mention the company's immaculate balance sheet. The company's cash flow profile is impressive although it operates at a GAAP operating loss, it has generated positive annual free cash flow since 2018.
Roblox generates revenue through in-game purchases through its Robux currency, advertising, licensing, and royalty agreements to name a few avenues. The number of active daily users increased over 80% year over year in 2020, mostly due to the pandemic lockdowns.
Cathie Wood's Ark Investment Management is also getting in on the action and scooped up around 520 000 shares of Roblox in the ARK Next Generation Internet ETF (ARKW).
Roblox Corporation (RBLX) share overview:
Sector: Communication Services

Industry: Entertainment

Market Cap of $38.81 billion

Price/Earnings (LTM): N/A

Price/Book: N/A

Next Earnings: 19 May 2021

52 Week Range low of $60.50 and $79.10 per share high.
Outlook – "Roblox provided guidance for 2021 on March 2 that called for the firm to post $1.44-$1.515 billion in revenue this year, representing 56%-64% year-over-year growth. Roblox aims to grow its daily active user ('DAUs') base by 6%-12% this year versus 2020 levels, indicating a significant part of its revenue growth story involves better monetizing its existing user base.
The company expects to record $2.0-$2.125 billion in bookings in 2021, representing 6%-13% year-over-year growth. Due in part to the surge in demand for video games during the coronavirus ('COVID-19') pandemic, with many primary school-aged children forced to seek indoor entertainment, Roblox expects its 'hours engaged' to be broadly flat (+/- 3% year-over-year) in 2021, though that is impressive performance given that its hours engaged metric more than doubled in 2020 (after growing by 45% annually in 2019)." - Valuentum.
Chart Life
At this stage of the race, it's too soon to tell or predict a trend on the Roblox Corporation price action as the price action is still consolidating in a $10 per share range. A breakout above $77 per share would be a positive sign those market participants is engaged to drive prices higher.
Short interest as a percentage of outstanding shares on Roblox Corporation (RBLX) is currently 0% which supports a positive outlook. The median analyst price expectations for Roblox are $72.50 per share (red line).
Portfolio particulars
Portfolio Hold (Current)*

Portfolio Buy opportunity: above

$65.00 per share

**

WhatsTheBeef

long term target price: $85

.00

per share.
Click to view Roblox Corporation (RBLX) shares
on EasyEquities
Informed decisions
The offering is positioning itself toward the new Metaverse, a virtual world where real people can create, play, and interact much like Spielberg's Ready Player One. This is indeed a revolutionary stock choice and company who undoubtingly is looking far into and setting the future.
We might see short term pressure on the share price if earnings disappoints but Roblox Corporation (RBLX) could be an excellent long-term play as the world evolves.
New to investing
and want to learn more about Gaming stocks and our recent New Instruments?
Read: When Goliaths meet and Gaming Stock Picks
Sources – EasyResearch, Roblox Corporation, Securities and Exchange Commission (SEC), Bloomberg, SeekingAlpha, The Motley Fool, Koyfin, Financial News, Investors.com, Valuentum, Wikipedia.
Take note: stock data was taken on 19/03/2021.
*Portfolio Hold (Current) refers to investors who already hold the stock within their portfolio before the U.S. market open.
**Portfolio Buy opportunity refers to Technical level crossed which might imply that the markets behavior would support the outlook and Close above refers to a share price close above a Technical Resistance level.
Follow Barry Dumas
@BEEF_FINMARKETS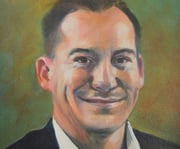 Barry is a market analyst with GT247, with a wealth of experience in the investment markets. Now in his tenth year in the markets, Barry "The Beef" Dumas brings a combination of technical analysis and fundamental insights to the table.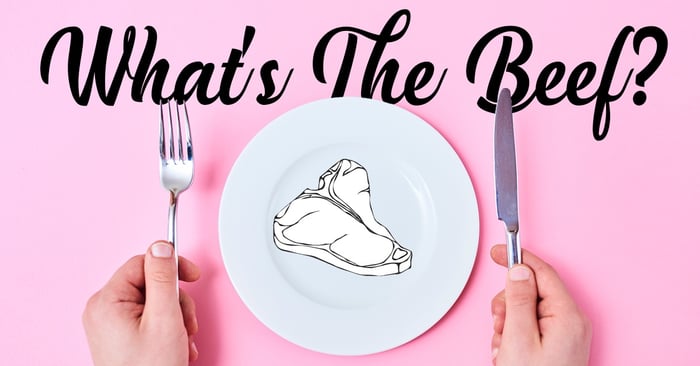 Any opinions, news, research, reports, analyses, prices, or other information contained within this research is provided by Barry Dumas, Market Analyst at GT247 (Pty) Ltd t/a GT247.com ("GT247.com") as general market commentary, and does not constitute investment advice for the purposes of the Financial Advisory and Intermediary Services Act, 2002. First World Trader (Pty) Ltd t/a EasyEquities ("EasyEquities") and GT247.com do not warrant the correctness, accuracy, timeliness, reliability or completeness of any information received from third party data providers. You must rely solely upon your own judgment in all aspects of your investment and/or trading decisions and all investments and/or trades are made at your own risk. EasyEquities and GT247.com (including any of their employees) will not accept any liability for any direct or indirect loss or damage, including without limitation, any loss of profit, which may arise directly or indirectly from use of or reliance on the market commentary. The content contained within is subject to change at any time without notice.The value of a financial product can go down, as well as up, due to changes in the value of the underlying investments. An investor may not recoup the full amount invested. Past performance is not necessarily an indication of future performance. These products are not guaranteed. Examples and/or graphs are for illustrative purposes only.