S.A Retail Apparel Sector
With the United States about to see the 46th president move into the White House and S.A Inc starting to put stimulus plans into action, we might see some life return to the economy.
The local clothing retail sector has been taking strain at the offset of the coronavirus pandemic which might just see a turnaround with the Biden administration according to mainstream media. "Analysts believe that Africa, and in particular South Africa, can look forward to better relations with the U.S under the Biden administration, as his predecessor Donald Trump has no desire in strengthening ties in Africa." – News24
Click logos to view Retail shares
on EasyEquities
We look at what's happening with South Africa's four largest clothing retail brands:
Our Durban based fashion and home retailer; Mr Price took the COVID-19 pandemic by the horns as the retailer's early investment into e-commerce paid of post-pandemic. The over-all business was hit by the COVID-19 pandemic, but its online sales have stolen the show and market share. Mr Price said in a trading update for the 20 weeks to 15 August that its online sales were up 75%.
The Mr Price Group along with Foschini, Truworths and others are also moving to support local manufacturers in a bid to be less reliant on imports from China. Mr Price will shift its focus to the S.A market which accounts for 92% of its revenue and will now source 35% of merchandise locally.
"We are totally committed to supporting more local manufacturing and the shift to local production in our order book is evidence of this," and "We are working closely with government, through the Retail-CTFL Master Plan 2030, and have identified a high level of volume that can be committed to local sourcing." - Matthew Warriner (Mr Price's head of investor relations).
Truworths International Limited (TRU)
Truworths is also opting to support local manufacturing over imports and while the retailer is in search of a successor to the current CEO, its international segments are taking the strain. International sales have been under pressure due to the COVID-19 pandemic and more downside is expected as the UK suffers another lockdown.
The UK segment has been under the most pressure as "Retail sales for Truworths Africa decreased by 9% to R4.2bn to November 1, while retail sales for Office in the UK decreased 12% in rand terms to R1.5bn. Office UK sales fell 26% in pound terms." — BDLive
The Foschini Group Limited (TFG)
One of the largest local clothing retailers, Foschini is at the forefront of supporting the move to local manufacturing after the reliance on single-source suppliers cost it dearly during lockdowns.
"We can actually be more profitable as a retailer with locally manufactured goods than with imported goods," and "Local allows us to calibrate stock into our system with a much shorter lead time than we ever were able to in the past" - Anthony Thunström (CEO)
Half-year earnings for the six months ended 30 September showed that profits declined 26% as a result of the COVID-19 store closures locally and internationally. Online sales showed strong growth across African and Australia. The latest acquisition of Jet stores could help the group take advantage when the economic recovery takes flight.
Woolworths Holdings Limited (WHL)
Woolworths was not spared during the coronavirus pandemic which saw the local retailer report a staggering 54% drop in profits for the year ended 28 June 2020. Its Australian outfit, David Jones is still in a downward spiral as sales declined 6.4% over the year and Country Road down 14.3%
Woolies is taking a different approach to attract more customers after its food segment continues to shine with its online sales for the year growing at 57.2%. Woolworths has its sight on acquiring a larger share of the lucrative fresh food and grocery market. The retailer will commit to invest a R1 billion to adjust its prices over the next three years with 75% allocated to lowering food prices.
"While this investment will initially be most visible in our poultry products, we have also applied more promotions on everyday basics across groceries, household and personal care to be more affordable to more customers," - Zyda Rylands (Woolworths SA CEO)
Click logos to view Retail shares
on EasyEquities
Informed decisions and outlook
Local retailers have been hit hard during the COVID-19 pandemic but their resilience to the pandemic in adapting to the changing environment has shined bright. We might see more downside if a second wave of infections emerges locally and lockdown measures resume.
If we look across the pond to the US, the new President-elect might strengthen ties with the continent which could support our economic recovery. A strengthening Rand (ZAR) will also boast well for the retail sector which, EasyVestors should always keep in mind.
International entrants to the local market like Cotton On, H&M and Zara might take some market share from the "big four" retailers, but the pandemic outlook is the same across the board. If infections pick up and hard lockdowns are implemented, it will have a severe negative impact on the economy.
New to investing
and want to know more about local Retail stocks?
Read: The SHOP that's just RITE (SHP) and Bargains in the Retail bin

Sources – EasyResearch, News 24, Business Insider, Moneyweb, Tech Central
Take note: stock data was taken on 09/11/2020 during the JSE market open.
Follow Barry Dumas
@BEEF_FINMARKETS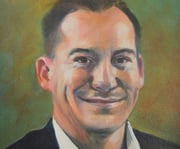 Barry is a market analyst with GT247, with a wealth of experience in the investment markets. Now in his tenth year in the markets, Barry "The Beef" Dumas brings a combination of technical analysis and fundamental insights to the table.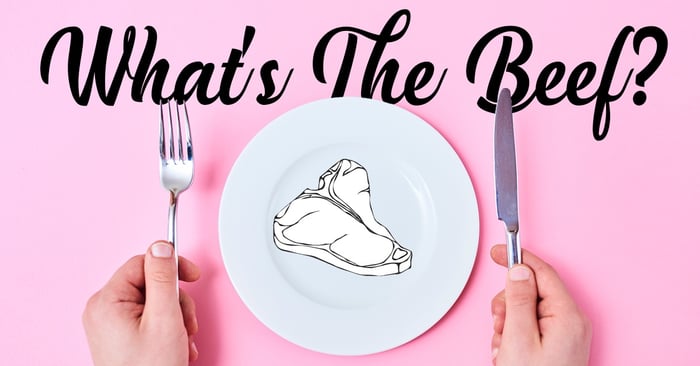 Any opinions, news, research, reports, analyses, prices, or other information contained within this research is provided by Barry Dumas, Market Analyst at GT247 (Pty) Ltd t/a GT247.com ("GT247.com") as general market commentary, and does not constitute investment advice for the purposes of the Financial Advisory and Intermediary Services Act, 2002. First World Trader (Pty) Ltd t/a EasyEquities ("EasyEquities") and GT247.com do not warrant the correctness, accuracy, timeliness, reliability or completeness of any information received from third party data providers. You must rely solely upon your own judgment in all aspects of your investment and/or trading decisions and all investments and/or trades are made at your own risk. EasyEquities and GT247.com (including any of their employees) will not accept any liability for any direct or indirect loss or damage, including without limitation, any loss of profit, which may arise directly or indirectly from use of or reliance on the market commentary. The content contained within is subject to change at any time without notice.The value of a financial product can go down, as well as up, due to changes in the value of the underlying investments. An investor may not recoup the full amount invested. Past performance is not necessarily an indication of future performance. These products are not guaranteed. Examples and/or graphs are for illustrative purposes only.