Retail sector
The South African retail sector has been in the bargain bin for some time now and might offer a once in a lifetime investment opportunity if these companies can stay out of the ICU.
Clothing retailers around the world have been affected by the coronavirus pandemic with companies like Adidas saying the worst is yet to come as profits fall and our very own Edcon files for business rescue.
Click logos to view Retail shares
on EasyEquities
This recent article by Carin Smith in Fin24 titled "Edcon, on its last legs, goes into business rescue" gives an overview of current events.
"For more than 90 years, fashion retailer Edgars has been the mainstay in South Africa's high streets and the anchor tenant of choice in malls that began populating the country's landscape in later years. But after numerous attempts over the years to resuscitate the store and its other brands such as Jet, its owner Edcon has applied for voluntary business rescue."
"Before SA moved into lockdown at the end of March, the Johannesburg-based company was already under significant strain from a series of structural changes in the retail market as well as an economy that has failed to break through the 2% growth mark for the past five years."
"Structurally, departmental chain stores across the globe have been struggling as shoppers increasingly prefer smaller store formats and, in more recent years, shifted spending habits online. What further distressed Edcon was the slow repayments and reports of fraud on their in-store credit card, and then this market being overtaken by banks such as Capitec, who have been aggressive in offering unsecured lending."
In other retail news "As coronavirus strikes, Clicks is staying home" by Tshepo Mathabathe sheds more light on the retail sector.
"In a world where coronavirus is the term du jour, health retail and pharma are set to see considerable shifts in consumption patterns. What does this change mean for Clicks, the pharmaceutical merchant and distributor, which has stood out amongst a class of struggling retailers because of strategic missteps against a backdrop of a sluggish domestic economy?"
"While the retailer continues to report growth in double digits, the sharp deterioration in SA's economic prospects as a result of the pandemic may mean a marked change in the retailer's growth strategy, which over the past five years has outperformed its rivals."
"Over the past five years, Clicks shares have gained some 142%, compared to a JSE All Share Index that is down almost 17%. Its closest and most direct competitor Dis-Chem, listed in November 2016, has seen its stock fall 0.3% in that time. Pick 'n Pay, which has been heralded as the turnaround story amongst all retailers, has seen its stock rise only 9.2% by comparison."
"It's a strategy that has been centered on domestic expansion and not seeking a beachhead in foreign and predominantly developed markets that has been a theme of fellow Cape Town-based retailers such as Truworths and Woolworths."
Click logos to view Retail shares
on EasyEquities
What does EasyResearch say
The retail sector might be poised for more pain soon, but it is also a sector that holds opportunities in abundance for the investor once the smoke clears.
Our clients
A good mixture of retail stock holdings across the board with no real behavior that would suggest any preference to be given to the bulls or the bears.
Conclusion
COVID-19 might still weigh in heavily on this sector, and it might not be an opportune moment to start investing. The next wave of company earnings might shed more light on the retail sector's current state of affairs. It is one sector to keep an eye on while the world returns to a new normal.
Source –EasyResearch, Fin24.
Follow Barry Dumas
@BEEF_FINMARKETS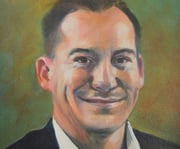 Barry is a market analyst with GT247, with a wealth of experience in the investment markets. Now in his tenth year in the markets, Barry "The Beef" Dumas brings a combination of technical analysis and fundamental insights to the table.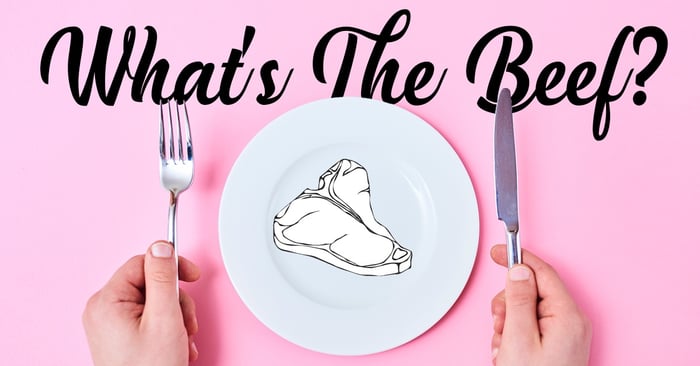 Any opinions, news, research, reports, analyses, prices, or other information contained within this research is provided by Barry Dumas, Market Analyst at GT247 (Pty) Ltd t/a GT247.com ("GT247.com") as general market commentary, and does not constitute investment advice for the purposes of the Financial Advisory and Intermediary Services Act, 2002. First World Trader (Pty) Ltd t/a EasyEquities ("EasyEquities") and GT247.com do not warrant the correctness, accuracy, timeliness, reliability or completeness of any information received from third party data providers. You must rely solely upon your own judgment in all aspects of your investment and/or trading decisions and all investments and/or trades are made at your own risk. EasyEquities and GT247.com (including any of their employees) will not accept any liability for any direct or indirect loss or damage, including without limitation, any loss of profit, which may arise directly or indirectly from use of or reliance on the market commentary. The content contained within is subject to change at any time without notice.The value of a financial product can go down, as well as up, due to changes in the value of the underlying investments. An investor may not recoup the full amount invested. Past performance is not necessarily an indication of future performance. These products are not guaranteed. Examples and/or graphs are for illustrative purposes only.