South African Banking System
No mood swings accepted here! But the Banking System might experience levels of discomfort last seen during the Financial Crises of 2008 as Moody's weigh in on the banking sector.
The local Banking Sector might be set for another challenging period ahead as the covid-9 pandemic shuts down the South African economy despite the government's economic stimulus package.
Click logos to view Banking shares
on EasyEquities
Moody's Investment Services
A recent Fin24 article compiled by Carin Smith titled "Moody's sees SA in recession, outlook for banking system negative" highlights some of the major concerns facing our banking system.
"Ratings agency Moody's foresees the South African economy going into recession and the gross domestic product (GDP) contracting 6.5% in real terms in 2020."
SA banking system – "Moody's expects a material deterioration in the credit risk exposure of South African banks." And "The ratings agency has changed its outlook for the South African banking system to negative from stable, it said on Monday."
Moody's noted – "Moody's does, however, acknowledge that government's fiscal package and regulatory measures to ensure adequate liquidity in money and government bond markets and loosening of capital requirements to free capital for on-lending by banks will provide some support."
"Other points highlighted on the banking system:
Loan performance will deteriorate materially, with problem loans increasing;
Capital ratios will reduce as credit risk increases. The banks' holdings of government securities at around 150% of their equity as of December 2019, represent a higher credit risk following the recent downgrade of the government credit rating to non-investment grade;
Profitability will weaken as a decline in client activity will weaken banks' total revenue. Lower client activity will also affect fee income;
Funding and liquidity profiles will remain stable. Banks will continue to be predominantly funded by domestic deposits with a low reliance on foreign-currency funding, which helps insulate South African banks' funding profiles from volatility in global capital markets;
Low probability of government support, with no rating uplift for the banks. The government's capacity to support banks is limited, given its fiscal challenges."
Intellidex - Researching Capital Markets and Financial Services
The Intellidex special covid-19 briefing call, aptly titled "a long path ahead" was held earlier in the week which covered the South African government's R500bn economic stimulus package and the phased lockdown relief.
The Capital Markets Research firm also delved into the South African banking sector and the possible headwinds facing the industry with some highlights to take note of below:
"Banking performance outlook:
New provisions in terms of IFRS 9 will hit income statement
Decline in business volumes will hit revenue
SARB measures are accommodative, not stimulatory"
"Bank guarantee scheme:
Headline: R200bn scheme. Initially full NT guarantee, with a fund coming in later
Final details are still being hashed out between lawyers for banks, NT and SARB
In our view, unlikely any bank will be ready with product by end of this week."
What does EasyResearch say
An excerpt from our latest research note on Capitec Bank says it best" We might expect more headwinds for our local banks as the COVID-19 pandemic lockdown takes its toll on the economy."
Since the Moody's downgrade of our sovereign credit rating, our outlook has been that of caution for investors looking at the Financial and Retail sector's as we expect these sectors to see added pressure with the current state of COVID-19 affairs and a deteriorating currency. Although some of our local banking shares are considered good value by market participants, it does not mean that we might not see lower share values over the short to medium term.
Click logos to view Banking shares
on EasyEquities
Our clients
The client's investment behavior towards banking shares has been mixed, which is no surprise considering the local economic environment. There has been a good spread between buying, selling and holding on to banking stocks over the last quarter.
Conclusion
The South African Banking System will be tested to the extreme while we battle the coronavirus elements and claw our way back to investment grade. The road will be long and tough, but we will fight and overcome the hurdles that lay before us all.
Source –EasyResearch, Fin24, Intellidex
Follow Barry Dumas
@BEEF_FINMARKETS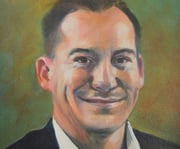 Barry is a market analyst with GT247, with a wealth of experience in the investment markets. Now in his tenth year in the markets, Barry "The Beef" Dumas brings a combination of technical analysis and fundamental insights to the table.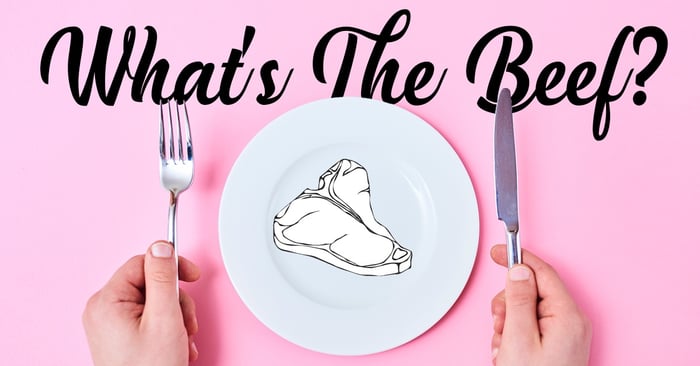 Any opinions, news, research, reports, analyses, prices, or other information contained within this research is provided by Barry Dumas, Market Analyst at GT247 (Pty) Ltd t/a GT247.com ("GT247.com") as general market commentary, and does not constitute investment advice for the purposes of the Financial Advisory and Intermediary Services Act, 2002. First World Trader (Pty) Ltd t/a EasyEquities ("EasyEquities") and GT247.com do not warrant the correctness, accuracy, timeliness, reliability or completeness of any information received from third party data providers. You must rely solely upon your own judgment in all aspects of your investment and/or trading decisions and all investments and/or trades are made at your own risk. EasyEquities and GT247.com (including any of their employees) will not accept any liability for any direct or indirect loss or damage, including without limitation, any loss of profit, which may arise directly or indirectly from use of or reliance on the market commentary. The content contained within is subject to change at any time without notice.The value of a financial product can go down, as well as up, due to changes in the value of the underlying investments. An investor may not recoup the full amount invested. Past performance is not necessarily an indication of future performance. These products are not guaranteed. Examples and/or graphs are for illustrative purposes only.