New stock additions to the Easy platform
"You got it, the right stuff!" is a combination of different factors which cater to various facets of life which is pretty much how we select new US stock additions to the EasyEquities platform.
The process in a "Nutshell."
Firstly, which US stocks or ETFs our clients are asking to be added to the platform is where we usually start the process. Then if enough EasyVestors ask or inquire about the same stock, it goes into a sort of due diligence process.
We analyse these stocks and look for the best options considering the current market opportunities at the time to go on to the platform. The back office, trading desk, risk team and corporate actions are brought into the loop, and the stocks are added to the platform followed by a research note.
Let's take a closer look at the latest additions to the platform and see what they have been up to since being added to the platform starting from the newest addition added during COVID-19.
Royal Caribbean Cruises Limited (RCL)
The stock was added late into the COVID-19 pandemic, and the world's second-largest cruise line operator's stock was profoundly affected but still holds value as soon as lockdowns are lifted.
This being said about many industries, these companies hold lots of investment potential if they can stay afloat. Debt has become a significant burden for cruise operators since shutting down in mid-March which has seen all the cruise operators raise capital to bolster their liquidity.
Informed decisions from our research note – "Holiday travel has been on the back burner for some time now and will continue to be affected as long as lockdowns due to the COVID-19 pandemic rages on. RCL is not a buy right now while it navigates the uncertain shores of the coronavirus, but definitely, one to keep on the watch list."
Dating is big business which was evident by the companies first-quarter earnings release earlier this month which showed an increase in revenue of 17%. Sales increased 11% in North America, and International sales were up 26%. In keeping with the COVID-19 theme, Match Group has also offered around $500 million in senior notes that mature in 2028 in a private offering.
Informed decisions from our research note – "Match Group Inc. may not look like much now, but after the coronavirus pandemic passes, we might see them along with others return to their former glory. Match Group is already adapting to the current environment, which might add to the pending rally to come."
The stock is up over 20% since our research note was released, which goes to show, love does find a way, even when the financial markets are in turmoil.

Click logo to view shares.
on EasyEquities
These are the stocks added pre-COVID-19
Estee Lauder Companies Inc (EL)
Beauty might only be skin deep, but this is a multibillion-dollar industry caters to the most basic of human needs, and that is to be desired. This stock was added pre coronavirus pandemic times and was set for a breakout due to fundamental and technical reasons, which it did. Soon after the COVID-19 pandemic sell-off occurred across the board.
Coronavirus-led concerns are putting a damper on the cosmetic universe. While supply chain disruptions and store closers are at the order of the day, we might see continued pressure. Luckily Estee Lauder invested heavily in its e-commerce lines which is paying off in these times with online consumers up 50% from its latest reports.
Sixth times the charm judging by the latest earnings release earlier in the month the coronavirus pandemic did not put a spanner in the works, which saw Roku's revenue up 55.3% year over year. Active accounts and Engagement numbers also soared to a 36.8% and 49% increase respectively from the previous year.
The stock was down 29.98% from our research note release pre coronavirus days on the 14th of November 2019. Luckily all is not doom and gloom as the share is higher by 37.76% over the last year and up over 391% since its listing back in 2017.
To infinity and beyond is certainly one way to describe the momentum we have seen in the share price since adding it to the platform which is still sporting a 50% gain.
Branson's Virgin airlines are in dire straits due to the COVID-19 pandemic effects which have prompted the billionaire entrepreneur to sell a 12% stake in Virgin Galactic. Some positives are that we have seen an increase in insider buying and no selling by insiders of Virgin Galactic shares over the last twelve months.
Click logo to view shares.
on EasyEquities
Source – EasyResearch, Barron's, The Motley Fool, Yahoo finance, Koyfin
Take note – all stock data and pricing were taken on the 20 May 2020 during the U.S. market open.
Keen to add more US stocks on the EasyEquities platform?
Submit your share suggestion on this form.
READ:
How to use EasyFX to invest in US stocks
Follow Barry Dumas
@BEEF_FINMARKETS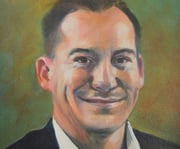 Barry is a market analyst with GT247, with a wealth of experience in the investment markets. Now in his tenth year in the markets, Barry "The Beef" Dumas brings a combination of technical analysis and fundamental insights to the table.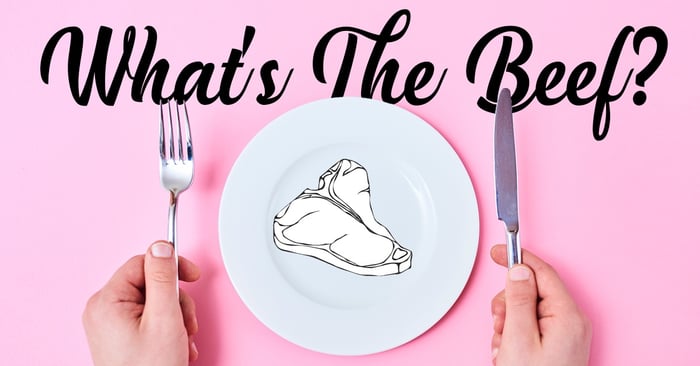 Any opinions, news, research, reports, analyses, prices, or other information contained within this research is provided by Barry Dumas, Market Analyst at GT247 (Pty) Ltd t/a GT247.com ("GT247.com") as general market commentary, and does not constitute investment advice for the purposes of the Financial Advisory and Intermediary Services Act, 2002. First World Trader (Pty) Ltd t/a EasyEquities ("EasyEquities") and GT247.com do not warrant the correctness, accuracy, timeliness, reliability or completeness of any information received from third party data providers. You must rely solely upon your own judgment in all aspects of your investment and/or trading decisions and all investments and/or trades are made at your own risk. EasyEquities and GT247.com (including any of their employees) will not accept any liability for any direct or indirect loss or damage, including without limitation, any loss of profit, which may arise directly or indirectly from use of or reliance on the market commentary. The content contained within is subject to change at any time without notice.The value of a financial product can go down, as well as up, due to changes in the value of the underlying investments. An investor may not recoup the full amount invested. Past performance is not necessarily an indication of future performance. These products are not guaranteed. Examples and/or graphs are for illustrative purposes only.