Sure, I do marathons - on Netflix! One of the many quotes (Dad Jokes aside) we have come to enjoy but Netflix's performance YTD has been no marathon, it has been an outright sprint. The FAANG stock famous for changing the way we view entertainment content has gained over 17.72% YTD, pushing its market Cap to over $135 Billion (was 36.96% before earnings).
Click on logo to view Netflix stock
on EasyEquities

Fundamentals & Outlook
Even though 17% YTD returns sounds like every investors dream, Netflix has under-performed its FAANG peers by some margin over the last 12 months. This might be attributed to investor fears creeping in that subscriber growth is dwindling due to the Walt Disney Company entering the market with its own streaming service.
The latest Q2 earnings released on the 17th of July reflected those fears as subscribers came in much, much lower than expected. Netflix only added 2.7 million subscribers from the 5 Million expected, with the 2,7 million subscribers added falling below the previous years' Q2 of 5.5 million. Revenues grew 26% to $4.92 Billion, which was a miss although inline with expectations.
The latest earnings release saw a significant drop in share value (over 10%), which saw Netflix lose around $16 Billion in market value. It doesn't seem that competition in this market segment was a contributing factor to the dwindling subscriber numbers, but rather was a miss on new and attractive content to its offering.
Chart Life
The Netflix share price has been trading in a tight range for a couple of months now and has broken out of the trading range (purple dotted lines) to the downside. We might still see fear prevail in the short term, which could drive the share price to fall below $311.76 per share, which is technical support price line.
If the uptrend (Blue dotted line) can remain in place, then we might expect the share price to start gaining traction and move higher once more.

Source - Bloomberg


Portfolio particulars:
Portfolio Hold (Current)*

Portfolio Buy opportunity: close above $337.59 per share**.

WhatsTheBeef l

ong term target price: $420 per share.
#WhatsTheBeef stock summary:

The content offering will be what sets the streaming service apart from its competitors, as subscription become more relevant as time goes on. Other factors like seasonality and seasonal trends should also be considered before we panic. At this time of year we would expect the share price to move lower before it gains momentum once more.
We might expect future scalability with improved profitability in the months to come, with content that is expected to cater for the global citizen. With the growth outlook still positive, a possible price target of $420 per share in the long term should be expected.
Know your company: Netflix Inc. (NFLX)
Netflix made its initial public offering in 2002 at $15 per share. Although the share price dipped a year later to under $5 a share, the price since jumped to over $320.

The company was originally called Kibble.com. Yes, Kibble like the dog food! It was a code name that was used for the test site.

The Netflix content library is hug! Like petabyte huge. A petabyte is equivalent to 1 024 terabytes or a million gigabytes of storage.

*Portfolio Hold (Current) refers to investors who already hold the stock within their portfolio.
**Portfolio Buy opportunity refers to Technical level crossed which might imply that the markets behaviour would support the outlook and Close above refers to a share price close above a Technical Resistance level.
Keen to add more US stocks on the EasyEquities platform?
Submit your share suggestion on this form.
Follow Barry Dumas
@BEEF_FINMARKETS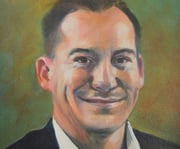 Barry is a market analyst with GT247.com, with a wealth of experience in the investment markets. Now in his tenth year in the markets, Barry "The Beef" Dumas brings a combination of technical analysis and fundamental insights to the table.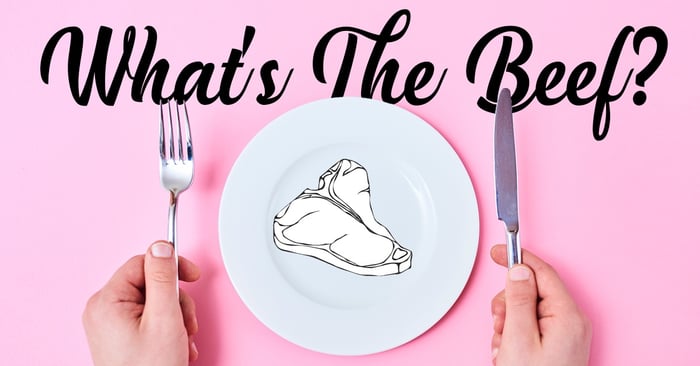 Any opinions, news, research, reports, analyses, prices, or other information contained within this research is provided by Barry Dumas, Market Analyst at GT247 (Pty) Ltd t/a GT247.com ("GT247.com") as general market commentary, and does not constitute investment advice for the purposes of the Financial Advisory and Intermediary Services Act, 2002. First World Trader (Pty) Ltd t/a EasyEquities ("EasyEquities") and GT247.com do not warrant the correctness, accuracy, timeliness, reliability or completeness of any information received from third party data providers. You must rely solely upon your own judgment in all aspects of your investment and/or trading decisions and all investments and/or trades are made at your own risk. EasyEquities and GT247.com (including any of their employees) will not accept any liability for any direct or indirect loss or damage, including without limitation, any loss of profit, which may arise directly or indirectly from use of or reliance on the market commentary. The content contained within is subject to change at any time without notice.