Naspers and Prosus
Tech stocks come in all shapes and sizes, from small-cap stocks who drive innovation to the giants that set the tone for a whole mark like our very own Naspers.
Click logos to view shares
on EasyEquities
Let's take a closer look at Naspers and the spin-off, Prosus making headlines:
Naspers has certainly gripped market participants imaginations over the years starting way back in 1915 as De Nasionale Pers Beperkt (National Press Ltd) to the global presents it has today. Naspers has built a loyal investor following which was very evident at the latest AGM. The company is also committed to giving back to SA with its latest initiative. Naspers Foundry, the start-up funding initiative has also committed R 1.4 billion over the next three years to back and support South African technology start-ups.
Here are some excerpts from Moneyweb's "Naspers AGM: The antithesis of shareholder democracy" – "But the group is the gift that keeps on giving in terms of returns, so nobody rocks this extremely valuable boat." On the flip side, the Business Maverick article "Naspers, a year on and the problems are much the same" – "A year from its unbundling of MultiChoice and Prosus, Naspers sits with the same problem – its value continues to trail that of its assets, particularly that of Tencent."
Tencent Holdings Ltd - Tencent has been an enormous contributor to the Naspers success story over the years, which has been under pressure of late with the U.S-China trade disputes. Despite the trade noise and the subsequent pandemic, Tencent managed to beat earnings expectations on revenue as online gaming grew at its fastest rate in two years.
For new EasyVestors out there, Coronation's correspondent "TENCENT – THE JEWEL IN THE CROWN" – "Weixin (or WeChat), Tencent's main social network, is central to the company, as it is to Chinese life. It has over one billion monthly active users, and used for business and personal communica­tion, content consumption, payments and utility services. It has become an indispensable tool for everyday life in China. The average user spends 77 minutes per day on the app and Weixin has a roughly 30% share of total internet time spent in China."
"Tencent has become the leading developer and publisher of PC and mobile games globally, and gaming currently generates c.30% of its revenue and 40% to 50% of its earnings before interest and tax, respectively."
Below chart is the Naspers Group structure to keep all you EasyVestors in the loop and on track of all the company's activities and businesses.
Prosus, the Latin word for "forwards" was undoubtedly a step forward for Naspers and now a year on since the unbundling the company has not disappointed. The international internet assets division of Naspers has gained over 60% year to date, and more might be on the cards.
Prosus N.V is also the largest consumer internet company in Europe which has seen the company included in the illustrious Euro Stoxx 50 Index as of September 2020. The Euro Stoxx 50 consists of some of Europe's largest companies, and the inclusion should attract more capital to Prosus.
Click logos to view shares
on EasyEquities
EasyResearch informed decisions
Naspers and more recently Prosus has become firm favorites of EasyResearch and clients alike, not only as great Rand (ZAR) hedges but also a way to diversify locally into the popular tech sector. At this point, Prosus might be slightly in the lead for picking a favorite moving forward.
Other noteworthy EasyResearch on Naspers - What's the Beef with: Naspers stock analysis (NPN)
Sources:EasyResearch, Naspers Limited, Business Maverick, Coronation Fund Managers, Moneyweb, Wikipedia
Subscribe for free EasyResearch and get it first
Follow Barry Dumas
@BEEF_FINMARKETS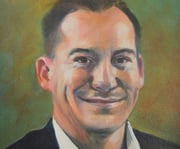 Barry is a market analyst with GT247, with a wealth of experience in the investment markets. Now in his tenth year in the markets, Barry "The Beef" Dumas brings a combination of technical analysis and fundamental insights to the table.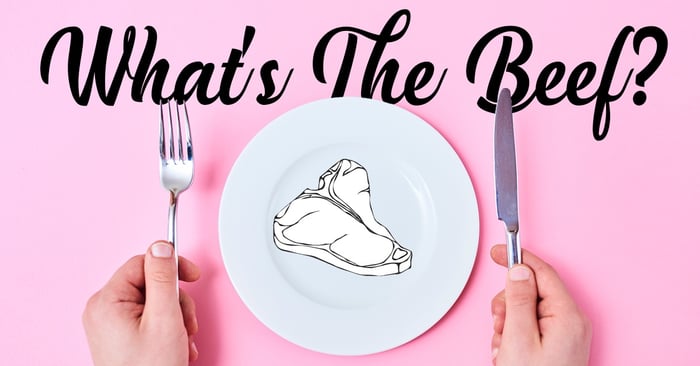 Any opinions, news, research, reports, analyses, prices, or other information contained within this research is provided by Barry Dumas, Market Analyst at GT247 (Pty) Ltd t/a GT247.com ("GT247.com") as general market commentary, and does not constitute investment advice for the purposes of the Financial Advisory and Intermediary Services Act, 2002. First World Trader (Pty) Ltd t/a EasyEquities ("EasyEquities") and GT247.com do not warrant the correctness, accuracy, timeliness, reliability or completeness of any information received from third party data providers. You must rely solely upon your own judgment in all aspects of your investment and/or trading decisions and all investments and/or trades are made at your own risk. EasyEquities and GT247.com (including any of their employees) will not accept any liability for any direct or indirect loss or damage, including without limitation, any loss of profit, which may arise directly or indirectly from use of or reliance on the market commentary. The content contained within is subject to change at any time without notice.The value of a financial product can go down, as well as up, due to changes in the value of the underlying investments. An investor may not recoup the full amount invested. Past performance is not necessarily an indication of future performance. These products are not guaranteed. Examples and/or graphs are for illustrative purposes only.