Dividend Stocks
Let's be honest here, rewards seem to be far and few in between if you missed the latest "Tech Boom" but luckily all is not lost! One investment strategy, sometimes forgotten by newbies out there is to go out there and grab those dividend stocks?
A word of caution for the new EasyVestor out there, familiarize yourself with corporate actions like dividends in our "Dividends 2.0: the basics in dividends" blog before rushing in.
Let's look at 4 U.S stocks that are going ex-dividend this week:
Automatic Data Processing Inc (ADP)
This provider of HR management software and services is no stranger to market participants around the globe who watch payrolls data every month. The company is a single source for payroll, tax and integrated computing solutions to over 800 thousand businesses across 140 countries.
Commonly known as ADP to investors showed resilience in its latest earnings release, which beat expectations, and which also saw the company declare a $0.91 per share quarterly dividend. The ex-dividend date is set for the 10th of September 2020 with payment date scheduled for 1st of October 2020.
Outlook - ADP had a 5-year dividend growth rate of 13.22% and has been paying dividends for 31 years to its investors. The company needs to continue its growth in earnings to sustain its dividend track record, seeing as it is paying out over 50% of earnings and cash flow as profits. If revenues start to slow down, dividend growth should follow suit.
If smoking an e-cigarette (Juul Labs) like the Marlboro man is your bag, then you should love this U.S consumer staple. The Altria Group, through its subsidiaries, manufactures and sells cigarettes (Marlboro), smokeless products, and wine. Increased pressures on the smoking industry were also evident in the lack of lustre second-quarter earnings release.
The Altria Group Inc (MO) has declared a $0.86 per share quarterly dividend, a 2.4% increase from the prior divi and is set to go ex-dividend on the 14th of September. The payment date is scheduled for the 9th of October 2020. The stock's 5-year dividend growth rate is 10.40% with a 17-year track record for dividend growth.
Outlook – Despite Juul Labs exiting most of Europe and Asia, and if Bank of America's view is anything to go by, then the resilience of the tobacco market should see the stock pull through. The share price needs to cross and stay above the $50 per share mark to negate the current downward price momentum.
Click to view shares
on EasyEquities
Citrix Systems which provide professional, workspace and networking services worldwide is relatively new in terms of dividend growth with its 1-year track record. Nevertheless, the company has been growing at a favourable rate which reflected in its second earnings release.
The multinational software company beat analyst expectations by some margin and has also raised its FY revenue outlook. Citrix Systems Inc has declared a $0.35 per share quarterly dividend set to go ex-dividend on the 10th of September with payment date scheduled for the 25th of September 2020.
Outlook – "Citrix Systems has been growing earnings at a rapid rate, and has a conservatively low pay-out ratio, implying that it is reinvesting heavily in its business; a sterling combination. It's a promising combination that should mark this company worthy of closer attention". – Simply Wall Street
The CME Group is a global markets company which includes the Chicago Mercantile Exchange, Chicago Board of Trade, New York Mercantile Exchange and The Commodity Exchange.
Financial exchanges are big business, but they are also very susceptible to a variety of economic, political and geopolitical factors that can impact its bottom line. Second-quarter earnings missed expectations driven by a fall of 35% in total average daily volume (ADV). This past August saw ADV 33% lower year over year across five of the six product lines on the CME.
The Group did declare a $0.85 dividend per share dividend set to go ex-dividend on the 9th of September. The dividend payment date is scheduled for the 25th of September 2020.
Outlook – "From a dividend perspective, should investors buy or avoid CME Group? When companies are growing rapidly and retaining a majority of the profits within the business, it's usually a sign that reinvesting earnings creates more value than paying dividends to shareholders. This strategy can add significant value to shareholders over the long term - as long as it's done without issuing too many new shares. In summary, CME Group appears to have some promise as a dividend stock, and we'd suggest taking a closer look at it". – Simply Wall Street
Click to view shares
on EasyEquities
Informed decisions
Dividend stock strategies have been around for ages and have also attracted the Exchange Traded Funds (ETF) market as well. Investors should always try to diversify a portfolio, and selecting great dividend-paying stocks are still a great value add to any portfolio. For more details on other companies and dividends, head on over to the Nasdaq Dividend Calendar.
New to investing
and want to know more about dividends?
Read: Dividends 2.0: ETF distributions
Sources: EasyResearch, Automatic Data Processing, Altria Group Inc, Citrix Systems Inc, CME Group Inc, Yahoo Finance, Koyfin, SeekingAlpha, Simply Wall Street, Wikipedia.
Follow Barry Dumas
@BEEF_FINMARKETS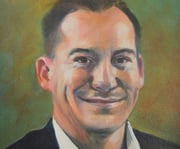 Barry is a market analyst with GT247, with a wealth of experience in the investment markets. Now in his tenth year in the markets, Barry "The Beef" Dumas brings a combination of technical analysis and fundamental insights to the table.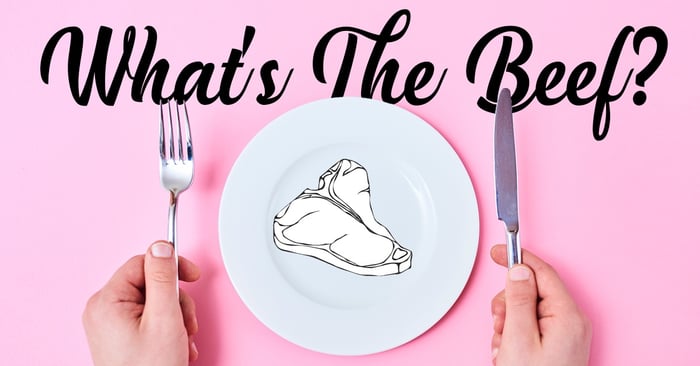 Any opinions, news, research, reports, analyses, prices, or other information contained within this research is provided by Barry Dumas, Market Analyst at GT247 (Pty) Ltd t/a GT247.com ("GT247.com") as general market commentary, and does not constitute investment advice for the purposes of the Financial Advisory and Intermediary Services Act, 2002. First World Trader (Pty) Ltd t/a EasyEquities ("EasyEquities") and GT247.com do not warrant the correctness, accuracy, timeliness, reliability or completeness of any information received from third party data providers. You must rely solely upon your own judgment in all aspects of your investment and/or trading decisions and all investments and/or trades are made at your own risk. EasyEquities and GT247.com (including any of their employees) will not accept any liability for any direct or indirect loss or damage, including without limitation, any loss of profit, which may arise directly or indirectly from use of or reliance on the market commentary. The content contained within is subject to change at any time without notice.The value of a financial product can go down, as well as up, due to changes in the value of the underlying investments. An investor may not recoup the full amount invested. Past performance is not necessarily an indication of future performance. These products are not guaranteed. Examples and/or graphs are for illustrative purposes only.