Stock Picks
Will we see the old saying "Sell in May and Go Away" come to fruition this year or will the U.S and Global stock markets continue their upward thrust?
EasyResearch looks at 3 new stock additions to get your May going!
Click logos to view shares
on EasyEquities USD
Southern Copper Corporation (SCCO)
Global inflationary concerns have pushed commodity prices, like copper to new highs over the last week while demand continues to outweigh supply. This is extremely positive news for copper miners like Southern Copper Corporation, a new stock addition on EasyUSD.
The company which mines, does exploring, smelting, and refining copper and other minerals like Silver and Zinc is set to continue to profit while commodity prices soar. "The copper price has gone stratospheric and probably has further to go, which is a boon for miners who are currently making at least two dollars for every one they spend getting metal out of the ground,"- CRU Group Robert Edwards
Fundamental INVSTRs would note that the miner recently reported its Q1 earnings with better-than-expected EPS of $0.99, while Revenues increased 47% year-over-year. Higher commodity prices have seen Southern Copper Corporation's balance sheet continue to strengthen despite its decline in production. The company has a market cap of $56 billion, has an attractive dividend yield of 4.19%, a P/E of 27x and has a 7.8x Price-to-Book ratio.
For our Technical INVSTRs it is important to gauge how seasonal trends of copper could affect the share price of miners like Southern Copper. When looking at the seasonality of Copper Futures contracts then traditionally we could expect prices to rise until the end of July. The company has a short interest of 0.57% and the average analyst price target (red line) is lower than the current price.
Endeavor Group Holdings, Inc. (EDR)
If you're a fan of the Ultimate Fighting Championship (UFC) then this stock should get you all round up to go another ten rounds. Endeavor, which owns William Morris talent agency, sports and model agency IMG and MMA company UFC made its market debut a week ago at $24.
The entertainment conglomerate which is reportedly adding Elon Musk to its board took a big hit during the pandemic due to film production shutdowns and the cancellation of live events. "While we believe the long-term value of premium intellectual property, content, and experiences is enduring, the near-term impact to our business as a result of COVID-19 has been significant," - Endeavor.
Our fundamental INVSTRs might find the stock overvalued and overhyped and a bit on the risky side of things. "A $10 billion valuation is too high because it implies the company will achieve revenues greater than Fox Corp (FOXA) and Live Nation (LYV). Meanwhile, at its 2020 cash burn rate (-$1.5 billion), Endeavor only has enough cash to survive another 8 months." - David Trainer
It is still early days for our Technical INVSTRs but it could be seen as a positive sign that momentum and interest is picking up when the recent high at $32.45 per share level is crossed.
Click logos to view shares
on EasyEquities USD
Turtle Beach Corporation (HEAR)
With the videogame industry showing impressive results in Q1 with sales up 30%, hardware jumped an impressive 81% and gaming accessories up 42%, "HEAR" is definitely worth the look. Turtle Beach Corporation (HEAR) is an audio technology company that develops and markets gaming headsets for all sorts of consoles and offers computer accessories under the brand ROCCAT.
Not only is Turtle Beach a leading gaming accessory maker but it also blew the sceptics out of the water with its latest first quarter ended 31 March 2021 financial results. Not only did the company increase revenue by 166%, but it's cash flow from operations also increased by 20%.
Juergen Stark, CEO of Turtle Beach had this to say about the earnings "We turned in another stellar performance in the first quarter, with sales, gross margin, net income and adjusted EBITDA all reaching record high levels for the first quarter" and "Consumer demand for console headsets and PC gaming accessories remained at elevated levels, our category expansions are going well, and our operational excellence again allowed us to gain market share, leverage operating costs, and deliver better than expected results. The strong secular trends that make gaming such a great category continue."
The company also revised their outlook higher for 2021 and expect revenue to increase by 7% compared to 2020 due to continued strong product offering and expansions. This new addition to the EasyEquities platform should be watched closely by any gaming enthusiast.
Our Fundamental INVSTRS would note that (HEAR) is undervalued and trading below its fair value and price compared to the U.S market with a P/E ratio of 8.7x. the company's market cap is around $419 million and has a Price-to-Book value of 3.2x.
Technical INVSTRs will notice that the price action is consolidating in a triangle formation which could suggest a breakout in either direction. If we see downward pressure the $20.63 per share level could be tested while the average analyst target is higher at $39.17 per share (Redline).
New to investing
and want to see our recent Stock Picks?
Read: Real Estate is off the hook! and Stock Picks for Freedom Day
Sources: EasyResearch, LME, Mining.com, CRU Group Robert Edwards, SeekingAlpha, Equity Clock, Endeavor, MarketWatch, Forbes, SeekingAlpha, Yahoo finance, Simply Wall Street, Wikipedia.
Take note: stock data was taken 06/05/2021 before the U.S stock market open.
Follow Barry Dumas
@BEEF_FINMARKETS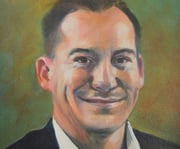 Barry is a market analyst with GT247, with a wealth of experience in the investment markets. Now in his tenth year in the markets, Barry "The Beef" Dumas brings a combination of technical analysis and fundamental insights to the table.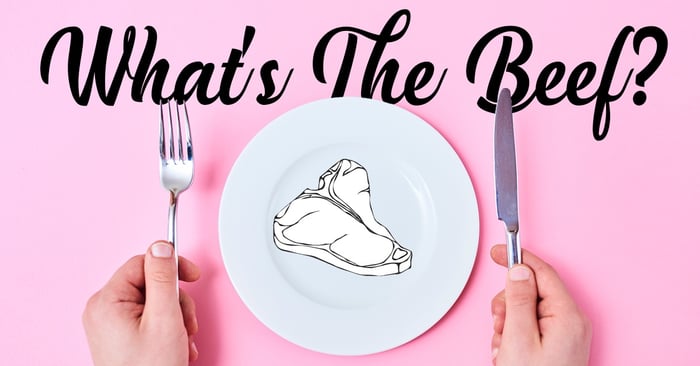 Any opinions, news, research, reports, analyses, prices, or other information contained within this research is provided by Barry Dumas, Market Analyst at GT247 (Pty) Ltd t/a GT247.com ("GT247.com") as general market commentary, and does not constitute investment advice for the purposes of the Financial Advisory and Intermediary Services Act, 2002. First World Trader (Pty) Ltd t/a EasyEquities ("EasyEquities") and GT247.com do not warrant the correctness, accuracy, timeliness, reliability or completeness of any information received from third party data providers. You must rely solely upon your own judgment in all aspects of your investment and/or trading decisions and all investments and/or trades are made at your own risk. EasyEquities and GT247.com (including any of their employees) will not accept any liability for any direct or indirect loss or damage, including without limitation, any loss of profit, which may arise directly or indirectly from use of or reliance on the market commentary. The content contained within is subject to change at any time without notice.The value of a financial product can go down, as well as up, due to changes in the value of the underlying investments. An investor may not recoup the full amount invested. Past performance is not necessarily an indication of future performance. These products are not guaranteed. Examples and/or graphs are for illustrative purposes only.