Blockchain
Some might call me crazy, as Bitcoin grabs the imaginations and expectations of the unsuspecting newbie investor (and some old ones) once again. But let's face it, the technology behind your favorite cryptocurrency is where it's at in the long run.
For those who still want to grab a piece of the Bitcoin hype, and who would like to mitigate some of the price volatility, we came prepared with the EC10 Token (EC10).
What is the difference between Blockchain and Bitcoin?
James Brumley said it best – "The two terms are often used interchangeably, but to do so is an error. Cryptocurrencies such as bitcoin are like money in the sense, they can be used to buy goods and services, or transfer value, but they're unlike money in that they're not managed or issued by any governmental agency. Blockchain, by contrast, is the underlying distributed ledger technology that allows those cryptocurrencies to work as intended, and that can be applied to a myriad of other applications. It can be used to facilitate secure transactions involving actual currency, manage supply chains, protect intellectual property like videos and music, ensure voting and ballot integrity, and more."
Blockchain outlook
With renewed interest in the cryptocurrency market, the outlook on blockchain as a service has also made front-page news. Grand View Research expects the Global Blockchain market to grow at an annual compounded rate of 69.4% from 2019 to 2025 with a revenue forecast of $57.64 billion in 2025.
Blockchain as a service market is expected, to grow $ 1.14 billion to over $ 9 billion from 2020 to 2025. The blockchain service market spans across different sectors like banking, financial services, Insurance, electronics, energy and utility, healthcare, Media, and Entertainment.
Top Blockchain stocks
Numerous companies offer, or focus on incorporating blockchain in their everyday operations or offer blockchain-related services to their customers. Some even play a role in the innovation of the cryptocurrency industry and crypto mining field.
Here are a couple of mainstream blockchain stocks:
Log in to view shares
on EasyEquities
Intl Business Machines Corp (IBM) – IBM believe it or not has been a front runner and early adopter in the Blockchain space just ahead of Microsoft. IBM has over 500 blockchain projects which include the shipping industry, supply chain and money transfers. IBM's share price has been under pressure over the last couple of years which could change as soon as the mainstream adoption of blockchain takes place.
Nvidia Corp (NVDA) – has been a firm favorite for gamers everywhere as Nvidia's graphics processing units (GPUs) have no rival and are essential components in the tech space. From artificial intelligence (AI), autonomous vehicles, gaming to mining cryptocurrencies use Nvidia GPUs.
Crypto miners use GPUs to process transactions on the blockchain and are rewarded with digital tokens such as Bitcoin. It is also reported that Nvidia sold $175 million worth of GeForce RTX 30 graphics cards utilizing its Ampere GPUs to crypto miners last year.
Mastercard Inc (MA) – The tech company provides transaction processing and, other payment-related products and services have been an early adopter in blockchain technology. In 2019 Mastercard partnered with R3, a leading enterprise blockchain software provider to develop a new cross-border payments solution powered by blockchain. The technology might be new, but the future looks bright considering Mastercard's settlement network consists of over 22 000 banks.
New Blockchain stocks and ETFs on the platform
Here are the recently added blockchain stocks:
Log in to view shares
on EasyEquities
Riot Blockchain Inc. (RIOT) – the company focusses on supporting and operating blockchain technology and engages in building Bitcoin ecosystems via "proof-of-work mining." The company has seen valuations skyrocket as the share price gained over1350% from the latest bitcoin rise.
Riot is overvalued and is still seen as a pure bitcoin play which means it will correlate with the price of the main cryptocurrency.
Marathon Patent Group (MARA) – Marathon is another digital asset tech company that mines cryptocurrency and is seen, as one of the largest bitcoin self-mining companies in North America. Much like Riot Blockchain, Marathon has seen exceptional returns of 1 894% over the last year as its share price correlated with the rise and fall of bitcoin.
The company recently had a $250 million stock offering, which has prompted some analysts to speculate it will upscale its bitcoin mining power to capitalize on the next crypto run.
Blockchain ETFs
We have added two Blockchain Exchange Traded Funds (ETFs) which offer a very low-cost option to get exposure and diversification across blockchain companies. The ETFs that were added on the platform were Amplify Transformational Data Sharing ETF (BLOK) and Siren Nasdaq NexGen Economy ETF (BLCN) which our INVSTRs can check out at Easy ETFs below.
Log in to view ETFs
on EasyEquities
Informed decisions
The blockchain revolution is starting in 2021 and, whatever investment INVSTRs end up making, there are massive growth opportunities in this space even for the small players. Other stocks in this space like Square Inc (SQ), Oracle Corporation (ORCL) and DocuSign Inc (DOCU) are also worth the look.
New to investing
and want to see our latest new stocks additions on the platform?
Read: Over 60 New Stocks now available!
Sources: EasyResearch, EasyETF, Strategic trends investor, The Motley Fool, IBM, wccftech, Research and Markets, Reuters, Bloomberg, Yahoo finance, Marathon Patent Group, Investopedia, Grand View Research.
Take note: stock data was taken on 02/02/2021 before the US market open.
Follow Barry Dumas
@BEEF_FINMARKETS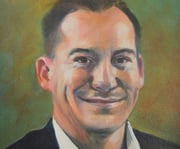 Barry is a market analyst with GT247, with a wealth of experience in the investment markets. Now in his tenth year in the markets, Barry "The Beef" Dumas brings a combination of technical analysis and fundamental insights to the table.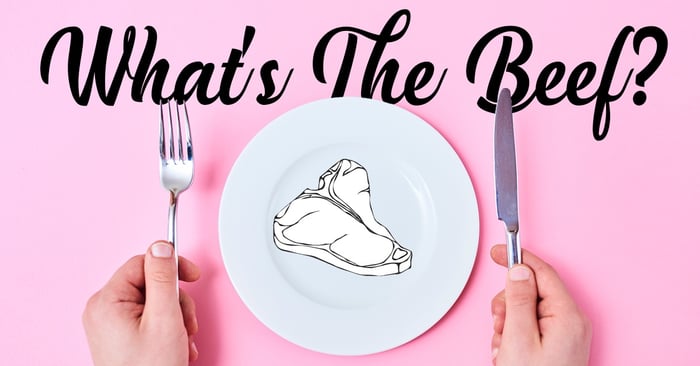 Any opinions, news, research, reports, analyses, prices, or other information contained within this research is provided by Barry Dumas, Market Analyst at GT247 (Pty) Ltd t/a GT247.com ("GT247.com") as general market commentary, and does not constitute investment advice for the purposes of the Financial Advisory and Intermediary Services Act, 2002. First World Trader (Pty) Ltd t/a EasyEquities ("EasyEquities") and GT247.com do not warrant the correctness, accuracy, timeliness, reliability or completeness of any information received from third party data providers. You must rely solely upon your own judgment in all aspects of your investment and/or trading decisions and all investments and/or trades are made at your own risk. EasyEquities and GT247.com (including any of their employees) will not accept any liability for any direct or indirect loss or damage, including without limitation, any loss of profit, which may arise directly or indirectly from use of or reliance on the market commentary. The content contained within is subject to change at any time without notice.The value of a financial product can go down, as well as up, due to changes in the value of the underlying investments. An investor may not recoup the full amount invested. Past performance is not necessarily an indication of future performance. These products are not guaranteed. Examples and/or graphs are for illustrative purposes only.