Stock Picks
Three has never been a crowd at EasyResearch, as our weekly stock picks diversifying across different sectors on three exchange around the globe this week.
EasyResearch looks at 3 stocks to get your week going!
Click logos to view shares
on EasyEquities
Nick Scali Ltd (ASX:NCK)
Not only is Australia's favorite furniture and homeware retailer an exceptional dividend play, with a dividend yield of 5.95% it has also showed resilience throughout the pandemic. Online sales boasted growth in the retailer despite supply chain disruptions. The company recently released its half year results for 2021 which showed growth in all key metrics.
Nick Scali Ltd has market cap of A$886 million with a healthy cash balance on hand with minimal debt obligations. The retailer expects sales to grow into the second quarter of 2021 despite supply chain delays which might come into play later.
Brookfield Asset Management Inc (US:BAM)
This alternative investment holding company is a "Big yes" for investors looking to get exposure across real estate, renewable power, infrastructure, and private equity. Brookfield has a market cap of $62 Billion and some of its subsidiaries include Brookfield Renewable Partners L.P, Brookfield Residential and Brookfield Property Partners.
The latest news for real estate investment trust (REIT) investors is that Brookfield Asset Management offered to buy Brookfield Property Partners at a 15% premium. This might indicate that the parent company sees much more potential in the property space moving forward. Brookfield Asset Management Inc is even expanding on its India ventures with a REIT IPO as the demand for housing has been creeping back up.
Satrix MSCI World ETF (JSE:STXWDM)
With the global economy set to start the slow road to recovery from the devastation of the coronavirus pandemic it might be a good time to start looking at long term global exposure.
The Satrix MSCI World ETF (JSE:STXWDM) tracks the value of the MSCI World Index in Rand (ZAR) as closely as possible. The ETF has a diverse sector exposure which includes large and mid-cap stocks across developed market countries. Some of the top ten holdings include Tech heavyweights like Apple, Tesla, Amazon, Facebook, and Microsoft.
Click logos to view shares
on EasyEquities
Informed decisions
Long term investing is the name of the game and diversifying your exposure across currencies should be on top of the priority list for 2021. INVSTRs should take note that we might not be out of the woods just yet and that one should keep your eye on the long-term prize.
New to investing
and want to learn more about Blockchain?
Read: Forget Bitcoin, Blockchain is where it's at!
Sources –EasyResearch, Bloomberg, The Motley Fool, Yahoo finance, Satrix, Wikipedia.
Take note: stock data was taken on 05/02/2021 before the US market open.
Follow Barry Dumas
@BEEF_FINMARKETS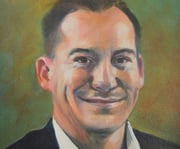 Barry is a market analyst with GT247, with a wealth of experience in the investment markets. Now in his tenth year in the markets, Barry "The Beef" Dumas brings a combination of technical analysis and fundamental insights to the table.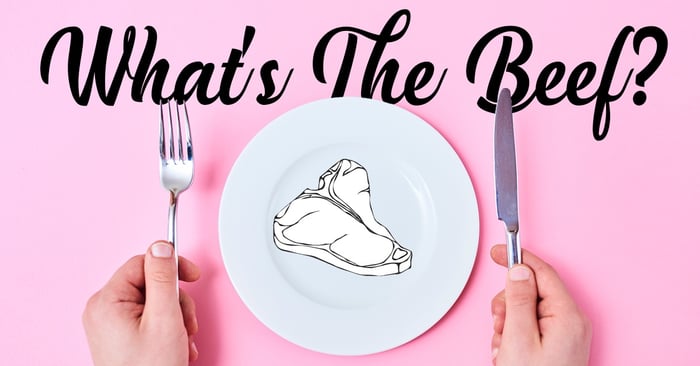 Any opinions, news, research, reports, analyses, prices, or other information contained within this research is provided by Barry Dumas, Market Analyst at GT247 (Pty) Ltd t/a GT247.com ("GT247.com") as general market commentary, and does not constitute investment advice for the purposes of the Financial Advisory and Intermediary Services Act, 2002. First World Trader (Pty) Ltd t/a EasyEquities ("EasyEquities") and GT247.com do not warrant the correctness, accuracy, timeliness, reliability or completeness of any information received from third party data providers. You must rely solely upon your own judgment in all aspects of your investment and/or trading decisions and all investments and/or trades are made at your own risk. EasyEquities and GT247.com (including any of their employees) will not accept any liability for any direct or indirect loss or damage, including without limitation, any loss of profit, which may arise directly or indirectly from use of or reliance on the market commentary. The content contained within is subject to change at any time without notice.The value of a financial product can go down, as well as up, due to changes in the value of the underlying investments. An investor may not recoup the full amount invested. Past performance is not necessarily an indication of future performance. These products are not guaranteed. Examples and/or graphs are for illustrative purposes only.