Woolworths Holdings Limited (WHL)
Retail therapy can come in all shapes and sizes, like a CEO resigning while you are drinking your favorite latte and browsing through the latest fashion racks? Absolutely!
Click logo to view Woolworths Holdings Limited Shares.
on EasyEquities

Fundamentals
The latest retail trend is the news that Ian Moir, Woolworths Group CEO, will step down from his position as Group CEO and executive director. The news is welcomed by investors who saw the intraday share price gain over 9%.
With effect from the 16th of February 2020, Ian Moir will be replaced by Roy Bagattini, the current President of Americas for Levi Strauss. He was also previously president of Carlsberg Asia and Regional MD of SABMiller.
Woolworths Holdings Limited (WHL) share overview:
Industry: Retail

Market Cap of R54 Billion

Dividend Yield: 3.64%

P/E: 15.27

Shares outstanding: 1.04 Billion

52 Week Range low of 4913c and 5283c per share high.
The group's last earnings released in August 2019 painted a picture that might become more common in the South African retail industry. Sales only increased by 1.6%, which was described as a challenging year. Revenue increased by 1.9% to R70.57 billion; however, operating profit declined 15.3% to R5.26 billion. The Australian business is still under performing as well, so the market will look for strategic direction from new CEO with regards to that.
The Woolworths Foods business is worth its weight in gold for for the retailer and continues to outperform the market. Sales grew by 8.4% with comparable-store sales growth of 4.8%.
Outlook
Even though the market sees the CEO stepping down as a positive for Woolworths, the fundamental picture still does not look pretty, and the new CEO will have his work cut for him. Consumers will be placed under more pressure this year if a downgrade comes to fruition, which will weigh in on the turn around story everyone is hoping for.
Click logo to view Woolworths Holdings Limited Shares.
on EasyEquities

Chart Life
The price action has been under pressure over the last four years with a breakout in 2019 of the downtrend visible on the chart below. The price action is trading between the 5860c resistance and 4323 support zones, where we might anticipate rejection of the resistance in the short term.
The divergence between the price action and the Relative Strength Index (RSI) is also visible with the 50-day Simple Moving Average (blue line) coming into play.

Source - Bloomberg

Portfolio particulars
Portfolio Neutral (Current)*

Portfolio Buy opportunity: Neutral**

WhatsTheBeef

long term target price: Neutral.
Know your company: Woolworths Holdings Limited (WHL)
Woolworths was founded by Max Sonnenberg and opened its door's back in 1931 in Plein Street, Cape Town.

Woolworths Holdings Limited is a South Africa-based multinational retail company that owns the South African retail chain Woolworths, and Australian retailers David Jones and Country Road Group.

Woolworths, however, has no association with Australia's Woolworths supermarket chain.
Informed decisions
Making informed decisions has as much to do with the information available to the investor as it has to do with education. Economic activity is declining. The retail industry is under pressure and consumers are not spending as they use to. Throw in a downgrade by Moody's next month and the positive picture we saw yesterday on Woolies might drastically change for the worse.
You can read up on ways to hedge downturns in the market as it may become more critical this year than ever before.
Woolworths Holdings Limited Shares.

Sources - Woolworths, Wikipedia, Telkom, Bloomberg, BusinessTech, Investing.com

*Portfolio Hold (Current) refers to investors who already hold the stock within their portfolio.
**Portfolio Buy opportunity refers to Technical level crossed which might imply that the markets behavior would support the outlook and Close above refers to a share price close above a Technical Resistance level.
Follow Barry Dumas
@BEEF_FINMARKETS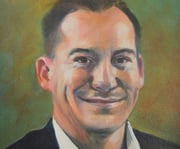 Barry is a market analyst with GT247.com, with a wealth of experience in the investment markets. Now in his tenth year in the markets, Barry "The Beef" Dumas brings a combination of technical analysis and fundamental insights to the table.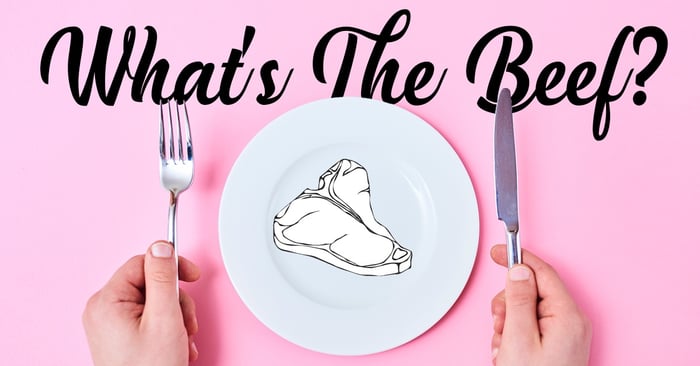 Any opinions, news, research, reports, analyses, prices, or other information contained within this research is provided by Barry Dumas, Market Analyst at GT247 (Pty) Ltd t/a GT247.com ("GT247.com") as general market commentary, and does not constitute investment advice for the purposes of the Financial Advisory and Intermediary Services Act, 2002. First World Trader (Pty) Ltd t/a EasyEquities ("EasyEquities") and GT247.com do not warrant the correctness, accuracy, timeliness, reliability or completeness of any information received from third party data providers. You must rely solely upon your own judgment in all aspects of your investment and/or trading decisions and all investments and/or trades are made at your own risk. EasyEquities and GT247.com (including any of their employees) will not accept any liability for any direct or indirect loss or damage, including without limitation, any loss of profit, which may arise directly or indirectly from use of or reliance on the market commentary. The content contained within is subject to change at any time without notice.