What's Vibe'in in the USA
It feels like the year 2015, the future as all Back to the Future enthusiasts will know where flying cars, listening to some sweet tunes while you grab a Big Mac 1000 ft in the air is the norm.
This might sound pretty far fetched, but it is becoming a reality ever so slowly and by looking at what companies like Uber, Tesla, Rolls Royce and the rest are planning we are in for hell of a ride.
In this week's Vibe'in in the USA we look at what Uber, Facebook and Spotify are up to.

Uber Technology Inc. (UBER)
Uber recently listed on exchange in May and is gaining momentum amidst current economic conditions. But that's not the exciting bit, Uber recently announced that they will be partnering with NASA on it's flying Taxi program called Elevate. They also announced that Melbourne Australia will be the first city outside the U.S to debut the air taxis.
The reality is that the program is still several years away from completion, but Uber is taking to the skies in other ways. With its newly launched helicopter service in New York they will take commuters from Manhattan to JFK Airport saving them an hour in afternoon rush hour traffic.
Select logo to view
Uber stock on EasyEquities

Spotify Technology SA (SPOT)
What goes with a "Flying Taxi"? sweet tunes that's what and with the one and only Spotify's new playlist called Your Daily Drive you will feel right at home. Your Daily Drive will include news podcasts for the listener who wants to be informed along with new music recommendations while listening to the music you already enjoy.
News clips from the Wall Street Journal and public radio will update throughout the day along with new music updates daily. So basically, Your Daily Drive takes the "Radio" formula where music and news mix ever so often. They have not included the traffic and weather segments we "Radio" lovers have been accustomed to, but I am sure it will be coming soon.
Select logo to view
Spotify Technology on EasyEquities

Facebook Inc. (FB)
Marky, Marky, Mark, this is no funky bunch story but it seems that rumours surfaced that shows Mr Zuckerberg might have known about Facebook's much criticized privacy practices. Apparently, reporters stated that emails appear to show Chief Executive Mark Zuckerberg's connection to potentially problematic privacy practices at the company. These allegations have not been proven but the reaction on the share price was evident.
The back story is that the Federal Trade Commission (FTC) has been investigating allegations that Facebook amongst others inappropriately shared 87 million users information with the no longer functioning British political consulting firm Cambridge Analytica.
The FTC is also said to be gearing up to investigate the Tech Giants for misuse of market power which include Apple Inc, Amazon.com Inc and Alphabet's Google which my no longer be your friend after the investigation.
Select logo to view
Facebook on EasyEquities

And that's all for the weekly roundup of some of the major Stocks Vibe'in in the USA.s


Interested in getting in on the US stock market action?
Find out how to here, and make use of our EasyFX feature.
Follow Barry Dumas
@BEEF_FINMARKETS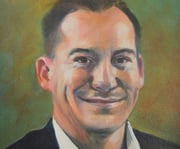 Barry is a market analyst with GT247, with a wealth of experience in the investment markets. Now in his tenth year in the markets, Barry "The Beef" Dumas brings a combination of technical analysis and fundamental insights to the table.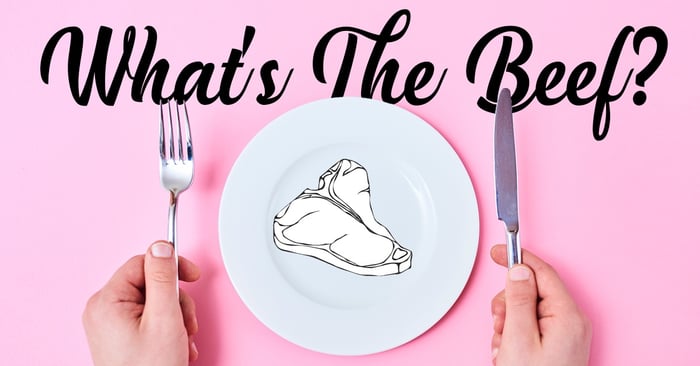 Any opinions, news, research, reports, analyses, prices, or other information contained within this research is provided by Barry Dumas, Market Analyst at GT247 (Pty) Ltd t/a GT247.com ("GT247.com") as general market commentary, and does not constitute investment advice for the purposes of the Financial Advisory and Intermediary Services Act, 2002. First World Trader (Pty) Ltd t/a EasyEquities ("EasyEquities") and GT247.com do not warrant the correctness, accuracy, timeliness, reliability or completeness of any information received from third party data providers. You must rely solely upon your own judgment in all aspects of your investment and/or trading decisions and all investments and/or trades are made at your own risk. EasyEquities and GT247.com (including any of their employees) will not accept any liability for any direct or indirect loss or damage, including without limitation, any loss of profit, which may arise directly or indirectly from use of or reliance on the market commentary. The content contained within is subject to change at any time without notice.