Tim Cook voice* - "Siri, what company shall we buy this week...?" Cheesy? Yes, but it is not that far fetched seeing as Apple's Tim Cook mentioned that they will acquire a new startup every two to three weeks. Apple does not have to disclose acquisitions that do not materially affect its business so it's no surprise this has been under the radar for some time now.


Apple needs to find its niche again, like that spark that set Apple apart from the competition, much like the iPod back in the day. Apple might look to the future as Automation and Artificial Intelligence (AI) becomes more relevant in our lives. By looking over some of the latest acquisitions, Siri might be due for an upgrade.
Companies like the machine learning Laserlike might teach Siri to understand humans better when it comes to browsing. Silk Labs, a four-year-old start up that processes data without sending it to the cloud, looks to be a feature Apple is in favour for, for its consumers. Then finally with PullString's voice applications, Siri's hearing might finally improve.

Google's Overhaul
Better, faster, stronger is the name of the game, which was the prominent takeaway from the Google I/O 2019 conference. From turning your Google home into a Google Nest which will host a bunch of new smart home devices could blow competition out of the water.
The "Price-War" is underway and the products which will take the fight straight to Apple is Googles new "iPhone Killer:" the Pixel 3A & 3A XL. These new budget handsets are set to lure consumers away from its rivals along with some sweet features to boot like Night Sight - the all new camera mode, and a bigger battery to boot on the XL in particular.
Then there is the faster assistant (heck we all need one). By saying the magic words "Hey Google," your assistant is set to get down to business nearly instantaneously. From handling dozens of queries like replying to messages, switching apps, turning on the flashlight,and composing an email. Siri's competitor is ready to rumble.

Google Assistant: I booked you a rental car, found your Yellowstone photos, checked your flight time and sent an email

Siri: Here are some results I found on the web for "Siri"

— Casey Newton (@CaseyNewton) May 7, 2019
Chart Life
The two tech giants have gained momentum since the start of the year but have come under some pressure of late, due to the current U.S-China trade negotiation turmoil. We might technically see a correction phase underway before the stocks regain momentum.

Source - Bloomberg
click logos to view stocks on EasyEquities
Interested in getting in on the US stock market action?
Find out how to here, and make use of our EasyFX feature.
Follow Barry Dumas
@BEEF_FINMARKETS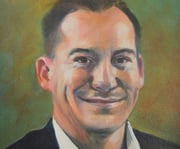 Barry is a market analyst with GT247, with a wealth of experience in the investment markets. Now in his tenth year in the markets, Barry "The Beef" Dumas brings a combination of technical analysis and fundamental insights to the table.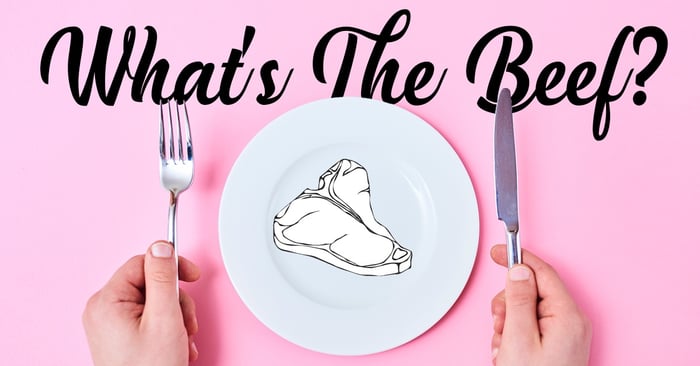 Any opinions, news, research, reports, analyses, prices, or other information contained within this research is provided by Barry Dumas, Market Analyst at GT247 (Pty) Ltd t/a GT247.com ("GT247.com") as general market commentary, and does not constitute investment advice for the purposes of the Financial Advisory and Intermediary Services Act, 2002. First World Trader (Pty) Ltd t/a EasyEquities ("EasyEquities") and GT247.com do not warrant the correctness, accuracy, timeliness, reliability or completeness of any information received from third party data providers. You must rely solely upon your own judgment in all aspects of your investment and/or trading decisions and all investments and/or trades are made at your own risk. EasyEquities and GT247.com (including any of their employees) will not accept any liability for any direct or indirect loss or damage, including without limitation, any loss of profit, which may arise directly or indirectly from use of or reliance on the market commentary. The content contained within is subject to change at any time without notice.