Sappi Limited (SAP)
"Falling out" of favour might be hard for some but I am pretty sure the worlds largest manufacturer of dissolving wood pulp, Sappi will survive not being part of the JSE Top40.
You never know what will happen in the future but for now Sappi Limited (SAP) has fallen out of the illustrious group that is the JSE Top40 Index. The reason? manly because the dual listed Naspers spin-off Prosus will take its place in the index due to its bigger market capitalization.
What naturally happens after a company moves out of the Top40 is that the institutional investors will sell out of the "old" company (Sappi) and buy the "new" company (Prosus). What makes this case unique is that most would have held Prosus through their holding in Naspers. So, the share price might only come under pressure for the re-balance and if the fundamentals are still intact there is no reason why it should lose value.
Click logo to view
Sappi Limited

Fundamentals
But let's be honest here the Fundamentals aren't looking great judging from the latest Q3 FY19 financial results for the period ended June 2019. The company's revenues increased less than a percent with net income decreasing by 25%. Tell-tale signs of a challenging economic environment as slower growth and demand for graphic paper filters through.
Sappi share overview:
Market Cap of R23 billion

Dividend Yield:

5.84%

Shares in issue: 548 million

PE Ratio: 5.85

52 Week Range low of 9439 cents per share and 4030 cents per share high
Outlook
The world is becoming eco-friendlier and more conscious of what plastic is doing to the environment which makes Sappi's prospects look rosy. its latest acquisition of a pulp mill in Canada might hold some weight in a bid to ramp up its paper packaging production. This comes as the growing need for paper packaging in consumer goods are on the increase. The dissolving wood-pulp market is also expected to normalize over the coming 12-months.
Click logo to view
Sappi Limited

Chart Life
The price action has been in a steady downtrend over the last year as fundamental factors weigh in on the share price. If the technical support level at 3875c per share does not hold, we might expect more downside for Sappi to the 3246c per share level. To negate his negative outlook, we would need to see the price close above the 4715c per share resistance level.

Source - Bloomberg
Portfolio particulars:
Portfolio Neutral (Current)*

Portfolio Buy opportunity: close above R47.15 per share**

#WhatsTheBeef

long term target price: R75.00 per share
Know your company: Sappi Limited (SAP)
Sappi Limited, originally incorporated as South African Pulp and Paper Industries Limited in 1936, is a South African pulp and paper company with global operations.

The pulp used to create Sappi paper is a mixture of Maple – a very short fibre length – and Aspen – a slightly longer fibre.

96% of the water in the pulp is taken out by gravity alone, the last 4% with pressure and force as it is fed through a winding path in the mill machine.

The Myth: paper production is a major cause of global greenhouse gas emissions. The Fact: most of the energy used is renewable and carbon intensity is surprisingly low.
Sources – Wikipedia, Sappi, dpi, BusinessDay
*Portfolio Hold (Current) refers to investors who already hold the stock within their portfolio.
**Portfolio Buy opportunity refers to Technical level crossed which might imply that the markets behaviour would support the outlook and Close above refers to a share price close above a Technical Resistance level.
Read more:
Understanding the JSE Top 40
Follow Barry Dumas
@BEEF_FINMARKETS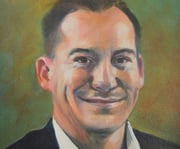 Barry is a market analyst with GT247, with a wealth of experience in the investment markets. Now in his tenth year in the markets, Barry "The Beef" Dumas brings a combination of technical analysis and fundamental insights to the table.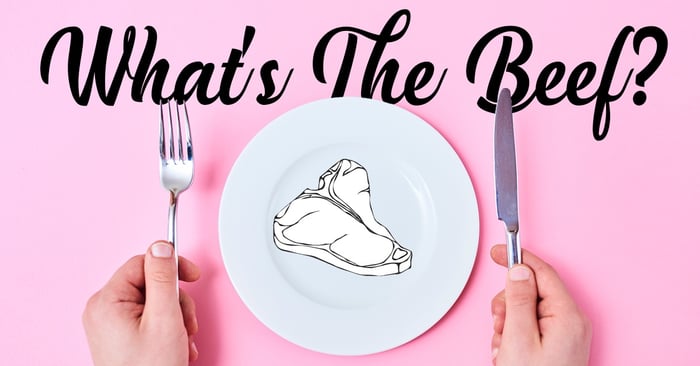 Any opinions, news, research, reports, analyses, prices, or other information contained within this research is provided by Barry Dumas, Market Analyst at GT247 (Pty) Ltd t/a GT247.com ("GT247.com") as general market commentary, and does not constitute investment advice for the purposes of the Financial Advisory and Intermediary Services Act, 2002. First World Trader (Pty) Ltd t/a EasyEquities ("EasyEquities") and GT247.com do not warrant the correctness, accuracy, timeliness, reliability or completeness of any information received from third party data providers. You must rely solely upon your own judgment in all aspects of your investment and/or trading decisions and all investments and/or trades are made at your own risk. EasyEquities and GT247.com (including any of their employees) will not accept any liability for any direct or indirect loss or damage, including without limitation, any loss of profit, which may arise directly or indirectly from use of or reliance on the market commentary. The content contained within is subject to change at any time without notice.