Nike Inc. (NKE)
Nike Inc has had its fair share of controversy over the years, challenging the Status Quo every step of the way and going strong. "Betsy" who?
The iconic brand's slogan "Just do it" has been edged into our minds for decades now, becoming a sort of anthem for a generation (and genders) that felt left behind. We can do anything we want, "Dream Crazier" we just need to do it!
Sports apparel is big business for Nike. Women in sports are becoming big business for Nike Inc as we have recently seen with the U.S women's football (soccer) jersey, which has become Nike's bestselling jersey of all time! Nike has also become the biggest seller of bras in North America for the first time in the brand's history. Wholesale revenues in the women's segment increased by 11%, up to about $US7.4 billion this year.
Click logo to view Nike stock on EasyEquities

Earnings & Fundamentals
Nike recently released their full year's earnings report and the CFO Andy Campion had this to say:
"For the full year, revenue grew 11% on a currency neutral basis, and 10% in the most recent quarter. At Nike's scale, that is roughly $4 billion of incremental revenue in just one year."
By looking at the chart below we can see how Nike Inc.'s revenue and sales grew over the last decade showing that their strategy is delivering robust returns.

Source - KOYFIN
Increasing Costs, this was also one of the points of concern for analysts and investors, but Nike also managed to post higher gross profit margins for the fiscal year.
"Gross margin expanded 80 basis points in Q4, also exceeding our guidance. Margin expansion was driven by strong full-price sales, enhanced product profitability and Nike Digital growth. For the full year, gross margin expanded 90 basis points." Andy Campion, CFO
Chart Life:
The price action has broken through and closed above the $85.70 per share technical resistance line which might signal that the buyers are willing to pay more for the stock moving forward. This might drive prices higher back to all-time highs of $89.20 which would be a target point of sorts.

Source - Bloomberg
Portfolio particulars:
Portfolio Buy (Current)

Portfolio Buy opportunity: above $85.70

#WhatsTheBeef

Long term Target price: $89.20 (Future)
Know your company: Nike Inc. (NKE)
When Nike was founded in 1964, it was known as Blue Ribbon Sports and operated as a distributor for what is now known as Asics. Nike became "Nike" in 1971.

The name Nike is very female. In Greek mythology, Nike is the winged goddess of victory. The mythological associations for the brand Nike are flight, victory, and speed.

The slogan 'Just Do It', which is now recognised all over the world, was inspired by Gary Gilmore's last words. The serial killer said 'Let's do it' before he was executed.

The first Nike Just Do It commercial featured an 80-year-old man running on the Golden Gate Bridge.

The swoosh logo cost Nike $35. In 1983, Portland State University student Carolyn Davidson created the design for a fee that equates to about $200 today. She has since been compensated in Nike shares.
Sources - POPSUGAR, Business Insider, The Fact Shop
Keen to add more US stocks on the EasyEquities platform?
Submit your share suggestion on this form.
Follow Barry Dumas
@BEEF_FINMARKETS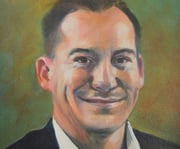 Barry is a market analyst with GT247.com, with a wealth of experience in the investment markets. Now in his tenth year in the markets, Barry "The Beef" Dumas brings a combination of technical analysis and fundamental insights to the table.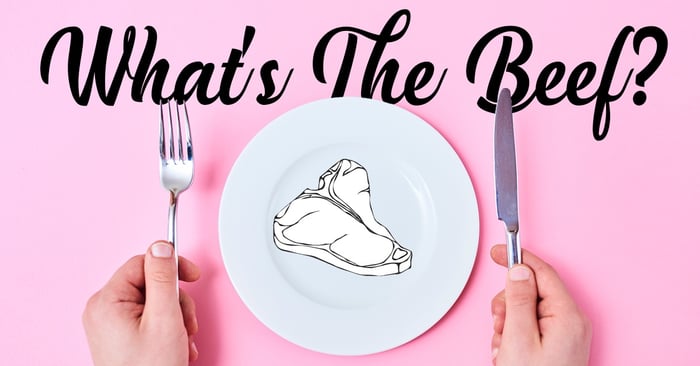 Any opinions, news, research, reports, analyses, prices, or other information contained within this research is provided by Barry Dumas, Market Analyst at GT247 (Pty) Ltd t/a GT247.com ("GT247.com") as general market commentary, and does not constitute investment advice for the purposes of the Financial Advisory and Intermediary Services Act, 2002. First World Trader (Pty) Ltd t/a EasyEquities ("EasyEquities") and GT247.com do not warrant the correctness, accuracy, timeliness, reliability or completeness of any information received from third party data providers. You must rely solely upon your own judgment in all aspects of your investment and/or trading decisions and all investments and/or trades are made at your own risk. EasyEquities and GT247.com (including any of their employees) will not accept any liability for any direct or indirect loss or damage, including without limitation, any loss of profit, which may arise directly or indirectly from use of or reliance on the market commentary. The content contained within is subject to change at any time without notice.