AT&T (T)
"Because I am A(T&T)... I'm dynamite… A(T&T)" as the song goes. Well not really, but one thing is for certain: the stock is for sure dynamite, and ready to explode to new highs.
If you think about it, AT&T has a very attractive dividend yield and in a low interest rate environment the stock might be too cheap when compared to Bond Yields. AT&T's Dividend yield is currently 6.10%, now that is over a 4% higher yield compared to the U.S Treasury 10-year bond yield.
This might make the stock attractive for investors in the months to come and oh yes did I mention the Ex-Dividend date for AT&T is the 9th of July 2019. The company has declared a quarterly dividend of $0.51 per share with payment date set for the 1st of August 2019.
Click logo to view AT&T stock on EasyEquities

Chart Life:
We can see that the downtrend might have finally be broken and we might expect the price to move higher from here. Some of the major levels to be aware of as the price action moves higher are indicated on the chart below. A closing price above $34.35/share might serve as a technical buy opportunity.
Keep in mind that the stock is going Ex-Dividend so one can expect the share price to move lower on the day and then the $31.71/ share technical support level would be watched carefully.

Source - Bloomberg
Best news of all is this stock is a #Thrive 50 share, which means 'Thrivalists' stand to pay $0 in brokerage fees when purchasing AT&T stock on EasyEquities.
Portfolio particulars:
Portfolio Buy (Current)

Portfolio Buy opportunity: above $34.35 per share (Future)

#WhatsTheBeef

Long term Target price: $36.18 (Future)
Know your company: AT&T (T)
AT&T began as Southwestern Bell Telephone Company, a subsidiary of the Bell Telephone Company, founded by Alexander Graham Bell in 1880.

The company contributed, the maximum amount allowed, to the second inauguration of President George W. Bush.

Pearl Jam performed a concert that was web-broadcast by AT&T back in 2007, where the company censored the broadcast because the band was criticizing the president.

Just to note, AT&T is the world's largest telecommunications company, also the largest provider of mobile telephone services, and the largest provider of fixed telephone services in the United States through AT&T Communications.
Keen to add more US stocks on the EasyEquities platform?
Submit your share suggestion on this form.
Follow Barry Dumas
@BEEF_FINMARKETS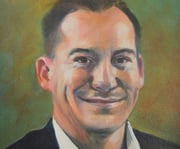 Barry is a market analyst with GT247.com, with a wealth of experience in the investment markets. Now in his tenth year in the markets, Barry "The Beef" Dumas brings a combination of technical analysis and fundamental insights to the table.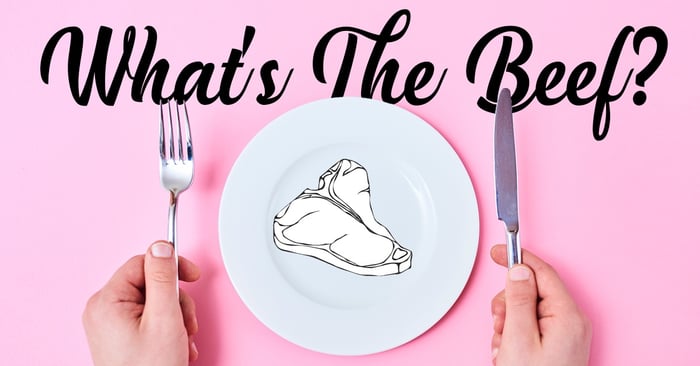 Any opinions, news, research, reports, analyses, prices, or other information contained within this research is provided by Barry Dumas, Market Analyst at GT247 (Pty) Ltd t/a GT247.com ("GT247.com") as general market commentary, and does not constitute investment advice for the purposes of the Financial Advisory and Intermediary Services Act, 2002. First World Trader (Pty) Ltd t/a EasyEquities ("EasyEquities") and GT247.com do not warrant the correctness, accuracy, timeliness, reliability or completeness of any information received from third party data providers. You must rely solely upon your own judgment in all aspects of your investment and/or trading decisions and all investments and/or trades are made at your own risk. EasyEquities and GT247.com (including any of their employees) will not accept any liability for any direct or indirect loss or damage, including without limitation, any loss of profit, which may arise directly or indirectly from use of or reliance on the market commentary. The content contained within is subject to change at any time without notice.