The next electric auto hope has seen much fanfare through its listing phase and IPO but has the zero-emissions vehicle company have what it takes to recharge its batteries?
The company is usually referred to as the Tesla of trucking because of the hype around using alternative power sources in vehicles, but will Nikola live up to the hype? It remains to be seen.

Click to view Nikola Corp. (NKLA) shares
on EasyEquities
Fundamentals leading up to earnings
Electric-vehicle stocks have been extremely volatile this year with Tesla leading the pack and others reaching "bubble" like valuations like Workhorse (WKHS). But Nikola Corp's share price had its headwinds recently since the company announced that warrants issued to early investors in VectoIQ acquisition must be exercised by the 21st of August.
This will create millions of new Nikola shares and gives the warrant holders the right buy one share of Nikola from the company at $11.50, which is lower than the current market price of $30 per share. If these rights are not exercised in time, then they will be worth a measly $0.01 each which could be one reason the share price is being driven lower at the moment.
"If most or all of the warrants are redeemed (which seems likely), Nikola will issue 23 million new shares of stock, diluting current shareholders exactly as if the company had done a big secondary stock offering." - John Rosevear.
Nikola Corp. (NKLA) share overview:
Sector: Consumer Discretionary

Market Cap of $11.64 billion.

Dividend Yield: N/A

Forward P/E: N/A

Price/Book: N/A

Next Earnings: 4th of August 2020 (after market close)

52 Week Range low of $29.06 and $79.73 per share high.
Earnings outlook
There is not much information available on the electric truck makers business plan or its financial forecasts heading into its Q 2 earnings release. However, an April roadshow presentation on the company's website does give some insights into the operations.
"The company is betting big on electric trucks, which is likely to have aided its quarterly performance. The upcoming Nikola Badger pick-up truck will be available in BEV (battery-electric vehicle) with a range of up to 300 miles and FCET (fuel-cell electric vehicle) with a 500-750 mile range. It should be noted that Nikola generated more than $10 billion in pre-order revenues. The company's partnership with CNH Industrial (CNHI) is expected to have beneficial."- Zacks Equity Research
This will also be the first time Nikola Corp. (NKLA) will report quarterly numbers as a publicly traded company.
Chart Life
The stock has been trending lower since the highs we saw in June after the company's Initial Public Offering (IPO). The price action is well below the 50-day simple moving average of the price (blue line), which supports a lower move now. The next support level for the price is lower around $21.60 per share, which will be watched closely for a rebound.
The solid red line on the chart is the current price target expectations of the analyst on Nikola Corp. (NKLA) at $56.00 per share.
Informed decisions
The SPAC led IPO saw the hydrogen-electric truck's manufacturer's share price more than double within days but has since been under immense pressure as optimism faded.
Investors should keep in mind that the company is a start-up and not profitable now and might not be for some time to come. But that might change if manufacturing and hydrogen-fuel stations partnerships are rolled out earlier.
Portfolio particulars
Portfolio Hold (Current)*

Portfolio Buy opportunity: Neutral**

WhatsTheBeef

long term target price: Neutral.
Click to view Nikola Corp. (NKLA) shares
on EasyEquities
Other noteworthy research on electric automobiles - Tesla Inc. batteries included
Source –EasyResearch, Nikola Corp, Seeking Alpha, Zacks Investment research, MarketWatch, The Motley Fool, Wikipedia, Koyfin.
*Portfolio Hold (Current) refers to investors who already hold the stock within their portfolio.
**Portfolio Buy opportunity refers to Technical level crossed, which might imply that the markets behavior would support the outlook and Close above refers to a share price close above a Technical Resistance level.
Take note that all Nikola Corp. (NKLA) share data was taken on the 3rd of August 2020 during the U.S stock market open.
Subscribe for free EasyResearch and get it first
READ:
How to use EasyFX to invest in US stocks
Follow Barry Dumas
@BEEF_FINMARKETS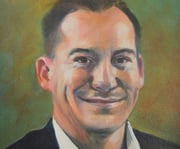 Barry is a market analyst with GT247, with a wealth of experience in the investment markets. Now in his tenth year in the markets, Barry "The Beef" Dumas brings a combination of technical analysis and fundamental insights to the table.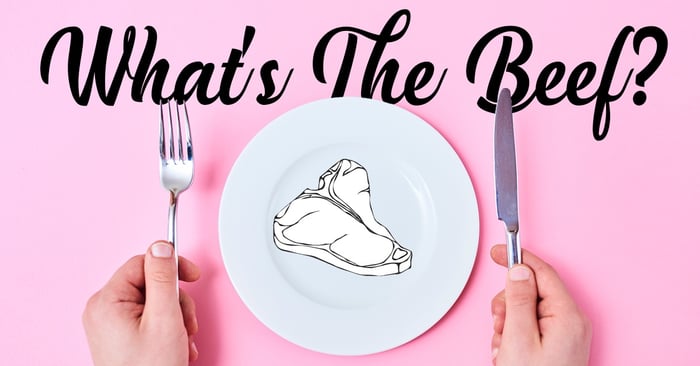 Any opinions, news, research, reports, analyses, prices, or other information contained within this research is provided by Barry Dumas, Market Analyst at GT247 (Pty) Ltd t/a GT247.com ("GT247.com") as general market commentary, and does not constitute investment advice for the purposes of the Financial Advisory and Intermediary Services Act, 2002. First World Trader (Pty) Ltd t/a EasyEquities ("EasyEquities") and GT247.com do not warrant the correctness, accuracy, timeliness, reliability or completeness of any information received from third party data providers. You must rely solely upon your own judgment in all aspects of your investment and/or trading decisions and all investments and/or trades are made at your own risk. EasyEquities and GT247.com (including any of their employees) will not accept any liability for any direct or indirect loss or damage, including without limitation, any loss of profit, which may arise directly or indirectly from use of or reliance on the market commentary. The content contained within is subject to change at any time without notice.The value of a financial product can go down, as well as up, due to changes in the value of the underlying investments. An investor may not recoup the full amount invested. Past performance is not necessarily an indication of future performance. These products are not guaranteed. Examples and/or graphs are for illustrative purposes only.