JSE Limited (JSE)
The largest and oldest stock exchange in Africa, the Johannesburg Stock Exchange Limited (JSE) has seen its fair share of ups and downs, don't mind the puns!
The Johannesburg Stock Exchange has been in existence for 131 years. In 2014 the JSE re-branded to demonstrate the bourse's identity as a modern African marketplace that connects investors to growth opportunities, not only in South Africa but globally.
Click on logo to view JSE Limied stock
on EasyEquities

Fundamentals and outlook
Yes, boys and girls if you haven't realised it by now the Johannesburg Stock Exchange is a business like any other and the bourse de-mutualised before listing on its own exchange in 2005. By looking at the JSE Limited (JSE) stock's performance, one can gouge the state of the local economic environment to a certain extent.
By looking at the latest earnings we can see that the current economic environment has contributed to the share price drop. And to top it off, Nicky Newton-King is also on her way out. The JSE announced earlier in the week that its CEO of eight years is set to retire. Newton-King was the first woman to take the helm of Africa's largest exchange back in 2012. She will be replaced by Leila Fourie, a Commonwealth Bank of Australia executive
Chart Life
Looking at the chart of the JSE Limited we can see that the price action has been under pressure for some time now as local and international pressures mount.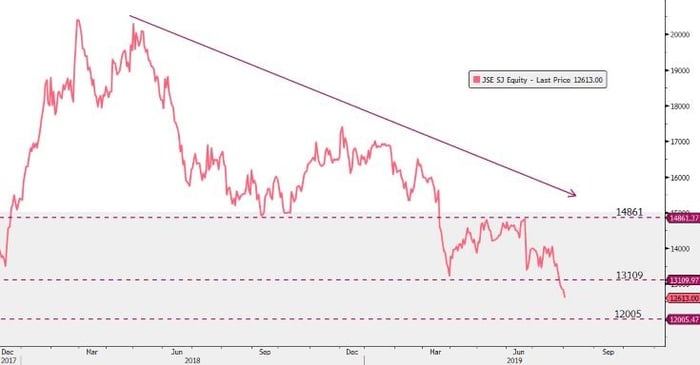 Source - Bloomberg

Portfolio particulars:
Portfolio Neutral (Current)

Portfolio Buy opportunity: Neutral

WhatsTheBeef l

ong term target price: None.
Know your company: JSE Limited (JSE)
The Johannesburg Exchange & Chambers Company was established by a London businessman, Benjamin Minors Woollan, and housed at the corner of Commissioner and Simmonds Streets. Out of this, the JSE was born on 8 November 1887.

It took 125 years before Nicky Newton-King become the first woman to become CEO of the JSE.

After 108 years, the open outcry system of trading was changed to an electronic system on 7 June 1996.

In 2000, the Johannesburg Securities Exchange moved to its present location in Sandton and changed its official name to the JSE Securities Exchange. In 2001 an agreement was struck with the London Stock Exchange enabling cross-dealing between the two bourses and replacing the JSE's trading system with that of the LSE.
Source - JSE
*Portfolio Hold (Current) refers to investors who already hold the stock within their portfolio.
**Portfolio Buy opportunity refers to Technical level crossed which might imply that the markets behaviour would support the outlook and Close above refers to a share price close above a Technical Resistance level.
Follow Barry Dumas
@BEEF_FINMARKETS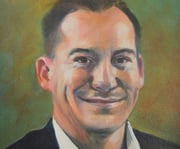 Barry is a market analyst with GT247.com, with a wealth of experience in the investment markets. Now in his tenth year in the markets, Barry "The Beef" Dumas brings a combination of technical analysis and fundamental insights to the table.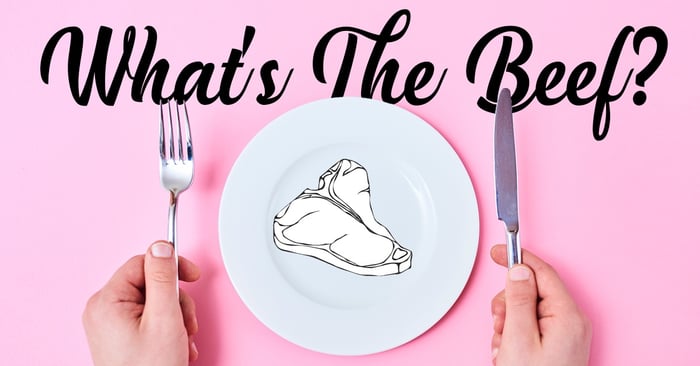 Any opinions, news, research, reports, analyses, prices, or other information contained within this research is provided by Barry Dumas, Market Analyst at GT247 (Pty) Ltd t/a GT247.com ("GT247.com") as general market commentary, and does not constitute investment advice for the purposes of the Financial Advisory and Intermediary Services Act, 2002. First World Trader (Pty) Ltd t/a EasyEquities ("EasyEquities") and GT247.com do not warrant the correctness, accuracy, timeliness, reliability or completeness of any information received from third party data providers. You must rely solely upon your own judgment in all aspects of your investment and/or trading decisions and all investments and/or trades are made at your own risk. EasyEquities and GT247.com (including any of their employees) will not accept any liability for any direct or indirect loss or damage, including without limitation, any loss of profit, which may arise directly or indirectly from use of or reliance on the market commentary. The content contained within is subject to change at any time without notice.