Stock Picks
Today we are looking across three international exchanges for stocks to kick-off International Woman's day. Diversification is still key over the coming months and these stock picks could be good for the long haul.
EasyResearch looks at 3 stocks across currencies to get your week going!
Aus
This leading Australian data centre outsourcing solutions company has been gaining attention over the last couple of months despite its recent share price downturn. NEXTDC Limited is a highly rated growth stock which posted strong revenue and earnings in its latest report. UBS and Citi retained a buy rating on the company with UBS lifting its target to $15.40 per share.
Operating cash flow increased 219% year-over-year and robust data centre services came in at $121.6 million as EBITDA increased by 29%. The data centre operator also reported a positive outlook for the second quarter. "We are pleased to deliver another record result in 1H21, against a more difficult economic backdrop due to the COVID-19 global pandemic." - Craig Scroggie (CEO)
Click logos to view shares
on EasyEquities
USD
Oracle has been an exciting company to watch not only for its innovation in the adoption of Blockchain technology and growth acceleration. The software company will report fiscal 2021 third quarter earnings this week on the 10th of March. It is expected that Oracle will report a year-over-year profit growth of 14% as demand for the company's cloud computing services improve. On average the company has delivered an earnings surprise of 5% over the last four quarters.
Oracle's shares were in high demand last week as Barclays also got in on the action and raised its outlook on the company to a buy with a price target of $80 per share. "However, we believe the 'good' cloud products are now big enough to offset the headwinds from the dwindling products, pushing overall growth higher, and better IT spending will be an additional catalyst," Lenschow wrote in a research note to clients. "This should prompt investors to revisit the name, especially given the undemanding valuation." - Raimo Lenschow (Barclays analyst)
Click logos to view shares
on EasyEquities
ZAR
The 1nvestRhodium ETF (ETFRHO) is a firm Intellidex favorite and an absolute gem, which gives the investor a cost-effective way to invest in the precious metal market. The ETF has gained over 113% over the last year an might continue to deliver as demand outweighs supply.
"The structural drivers of rhodium remain strong through demand for greener and cleaner technology in the automotive industry. However, rhodium remains in short supply due to capacity constraints in SA, where 85% of global rhodium is sourced and mines face operational difficulties from a lack of investment, policy uncertainty and unstable electricity supply. As a result, we think that the rhodium price will enjoy continued support until supply increases." - Intellidex
Click logos to view shares
on EasyEquities
New to investing
and want to know more about Blockchain and our recent Stock Picks?
Read: Forget Bitcoin, Blockchain is where it's at! and 3 Stock Picks to kick off March
Sources –EasyResearch, EasyEtf, Intellidex, Investing.com, MarketWatch, The Motley Fool, Yahoo finance
Take note: stock data was taken on 08/03/2021.
Follow Barry Dumas
@BEEF_FINMARKETS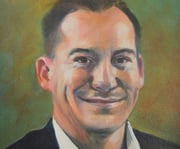 Barry is a market analyst with GT247, with a wealth of experience in the investment markets. Now in his tenth year in the markets, Barry "The Beef" Dumas brings a combination of technical analysis and fundamental insights to the table.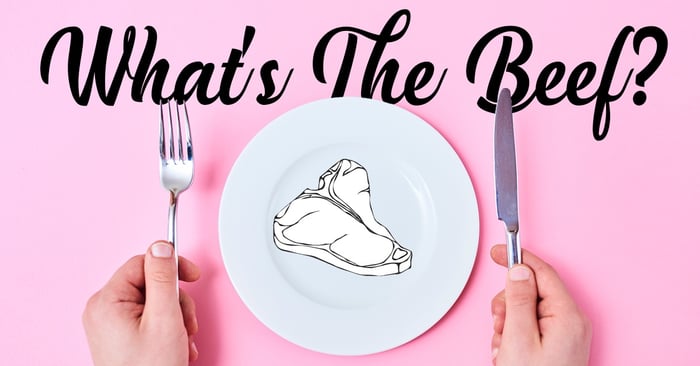 Any opinions, news, research, reports, analyses, prices, or other information contained within this research is provided by Barry Dumas, Market Analyst at GT247 (Pty) Ltd t/a GT247.com ("GT247.com") as general market commentary, and does not constitute investment advice for the purposes of the Financial Advisory and Intermediary Services Act, 2002. First World Trader (Pty) Ltd t/a EasyEquities ("EasyEquities") and GT247.com do not warrant the correctness, accuracy, timeliness, reliability or completeness of any information received from third party data providers. You must rely solely upon your own judgment in all aspects of your investment and/or trading decisions and all investments and/or trades are made at your own risk. EasyEquities and GT247.com (including any of their employees) will not accept any liability for any direct or indirect loss or damage, including without limitation, any loss of profit, which may arise directly or indirectly from use of or reliance on the market commentary. The content contained within is subject to change at any time without notice.The value of a financial product can go down, as well as up, due to changes in the value of the underlying investments. An investor may not recoup the full amount invested. Past performance is not necessarily an indication of future performance. These products are not guaranteed. Examples and/or graphs are for illustrative purposes only.