Harley Davidson Inc. (HOG)
The "Hog Boys" ride again, the legendary American motorcycle manufacturer, Harley-Davidson has become an iconic brand attaining cult like status worldwide. With the famous V-Twin engines a Harley Davidson is as unmissable as Ri-Ri walking around the Summerset Mall.
The company has survived the Great Depression, two World Wars, multiple ownership arrangements and poor economic conditions, but will it survive the "TradeWar"?
As President Trump's International trade war rages on, the European Union's retaliatory tariffs are taking its toll on the motorcycle giant. "Europe is the big issue for the company, about a $100 million a year run rate that we are covering in order to protect our business in Europe, protect our market share, protect our volume, protect the viability of our distribution channel" - Matt Levatich (CEO).
Click logo to view
Harley-Davidson stock on EasyEquities

Fundamentals Check-up
Harley Davidson's latest lacklustre Quarterly Earnings reported on the 23rd of April showed a revenue miss by $10.73 Million but a surprise Earnings Per Share (EPS) beat by $0.11.
Below fundamental graph shows the Quarterly Revenue/Sales for Harley-Davidson since the 31st of December 1992 to the 31st of March 2019.
.

Source - KOYFIN
Some great news is that Harley has declared a quarterly dividend of $0.37 per share with a forward yield of 4.17%. the Stock will go Ex-Dividend on 29/05/2019 and the payment date will be on 14/06/2019.
Harley is a highly-regarded dividend payer that has been a Rockstar for income investors and is currently trading at an attractive share price but take note the current outlook is somewhat bearish.
Chart Life
The price action has been trading in a descending channel making lower highs and lower lows as the trade tariffs take its toll. We might see the price action move higher from the $33.63 per share support level with a target price of $41.33 in the long-term. The possibility of the price action moving lower to the bottom of the channel is great as the trade war progresses. The share is going Ex-dividend on the 29/05/2019 which will also have an impact.

Source - Bloomberg
Portfolio particulars:
Portfolio Hold for Dividend (Current).

#WhatsTheBeef

Long term Target price: $41.33 (Future)
Know your company: Harley-Davidson Inc (HOG)
The Harley-Davidson Wrecking Crew Race Team were a team of farm boys who became known as the "hog boys", consistently won motorcycle races. The group had a live hog as their mascot. Following a win, they would put the hog on their Harley and take a victory lap.

William Harley and Arthur Davidson initially began production on their very first motorcycle back in late 1901. It took them nearly two years to complete the project and it was released in 1903.

At one point

Evel Knievel

jumped a Harley Davidson 133 feet over fourteen Greyhound buses back in 1975. That was the longest distance an HD bike had ever travelled in the air.
Invest in Harley-Davidson Inc.

New to investing in US stocks?

Follow Barry Dumas
@BEEF_FINMARKETS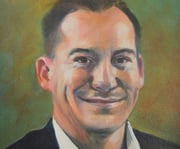 Barry is a market analyst with GT247, with a wealth of experience in the investment markets. Now in his tenth year in the markets, Barry "The Beef" Dumas brings a combination of technical analysis and fundamental insights to the table.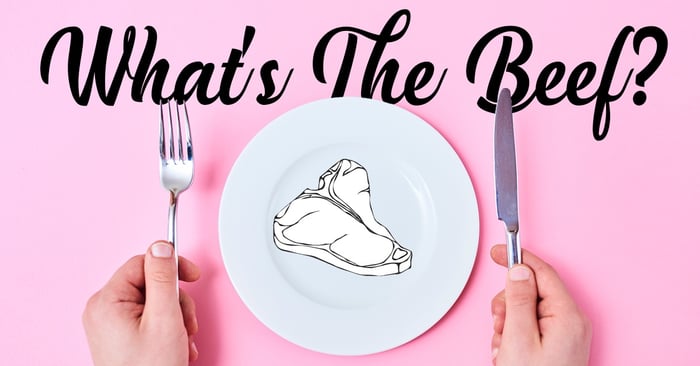 Any opinions, news, research, reports, analyses, prices, or other information contained within this research is provided by Barry Dumas, Market Analyst at GT247 (Pty) Ltd t/a GT247.com ("GT247.com") as general market commentary, and does not constitute investment advice for the purposes of the Financial Advisory and Intermediary Services Act, 2002. First World Trader (Pty) Ltd t/a EasyEquities ("EasyEquities") and GT247.com do not warrant the correctness, accuracy, timeliness, reliability or completeness of any information received from third party data providers. You must rely solely upon your own judgment in all aspects of your investment and/or trading decisions and all investments and/or trades are made at your own risk. EasyEquities and GT247.com (including any of their employees) will not accept any liability for any direct or indirect loss or damage, including without limitation, any loss of profit, which may arise directly or indirectly from use of or reliance on the market commentary. The content contained within is subject to change at any time without notice.