Stock Picks
These small-cap stocks will not remain ankle biters for much longer and definitely worth the look for those long-term INVSTRs not stuck in the outback.
3 Aussie stock picks you "Defo" need to check it out!
With the global automotive industry embracing digitization for its customers, companies like Infomedia Limited should do exceptionally well over the long run.
Infomedia is a global provider of SaaS (Software as a Service) solutions to the parts and service sector of the automotive industry. Some of the software company's clients include Ford, GM, Aston Martin, Ferrari, Jeep, Mercedes-Benz, Porsche, Audi, Bentley, BMW, and many more.
Share Price: AU$ 1.73

Market Cap: AU$ 674.49 million.

P/E Ratio: 42.1x

P/B Ratio: 4.2x

Dividend (Annual Yield %): 1.28%

Franking: 70%

52 Week range low of AU$ 1.25 and AU$ 2.02 share high.
The software company recently released its full-year financial results for the 12 months to 30 June 2021 (FY21), which indicated that the company is growing again. Infomedia has been gaining momentum despite a very challenging year. Revenue increased 3% compared to the previous corresponding period (PCP) and up 7% in constant currency. EBITDA was up 3% PCP and continues to generate strong operating cash flows, and the company remains free of debt.
Outlook – The recent acquisition of Simple Part, a U.S based e-commerce platform, should contribute to the company's double-digit growth forecasts in FY22.
Login to view Infomedia Limited (IFM) shares
on EasyEquities
Money3 Corporation Limited (MNY)
This FinTech company specializes in automotive loans for new and second-hand vehicles across Australia and New Zealand and facilitates personal and cash loans.
Money3 reported FY21 annual results, a record-breaking year for the online loan provider, and showed a 38.5% loan book growth. The company also reported a 63.3% in EPS while Net Profit After Tax of continuing operations increased 76.6%.
Share Price: AU$ 3.47

Market Cap: AU$ 763.75 million.

P/E Ratio: 18.6x

P/B Ratio: 2.2x

Dividend (Annual Yield %): 2.73%

Franking: 100%

52 Week range low of AU$ 1.91 and AU$ 3.80 share high.
This growth should provide Money3 with a strong foundation for continuing revenue and profit growth in FY22. The company's acquisitions of Automotive Financial Services and GMF Australia to expand its business are also set to pay off in the coming year.
Outlook – This stock should continue to do well under lockdown, considering the second-hand car market is on fire now. This partly relates to the fact that second-hand vehicles do not have a 6-month delivery turnaround time like their new counterparts. Not to mention that citizens would rather own and drive their cars rather than use a 'taxi service' during the pandemic.
Login to view Money3 Corporation Limited (MNY) shares
on EasyEquities
The company engages in developing, manufacturing, marketing, distribution, and wholesale natural body, hair, and skincare products under various personal care brands.
One of the brands, Flora and Fauna, a leading vegan, ethical and sustainable products retailer, is also making waves and contributing to the BWX bottom line. The Flora and Fauna business is to be combined with another business unit called Nourished Life. BWX had this to say, "The new business unit will provide an online retail powerhouse focused on a multi-category portfolio of better-for-you, healthy and sustainable products, 80% of which are not available in mainstream retail."
Share Price: AU$ 5.10

Market Cap: AU$ 750.34 million.

P/E Ratio: 33.5x

P/B Ratio: 2.2x

Dividend (Annual Yield %): 0.77%

Franking: 100%

52 Week range low of AU$ 3.60 and AU$ 5.63 share high.
The beauty company also made headlines with its latest strategic partnership with the Chemist Warehouse, which will see BWX become a platinum supplier over the next five years. All the BWX product range will be available online and present in Chemist Warehouse stores, resulting in an initial equity stake of 0.6% in BWX, which could increase to 2.4%.
Outlook – The Australian beauty and personal care products market should grow at a compound annual growth rate (CAGR) of 3.87% over the next five years. Considering all the restructuring and strategic partnerships which should add value over the next five years, BWX is set for a long-term play.
Login to view BWX Limited (BWX) shares
on EasyEquities
New to investing
and want to know more about our other stock picks?
Read: Stock Picks Under AU$ 20
Sources – EasyResearch, Australian Securities Exchange (ASX), Infomedia Limited, Money3 Corp, Tristan Harrison, Kalkine Media, BWX Limited, Mordor Intelligence, Koyfin, Wikipedia.
Follow Barry Dumas
@BEEF_FINMARKETS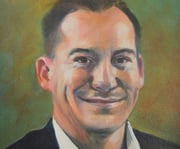 Barry is a market analyst with GT247, with a wealth of experience in the investment markets. Now in his tenth year in the markets, Barry "The Beef" Dumas brings a combination of technical analysis and fundamental insights to the table.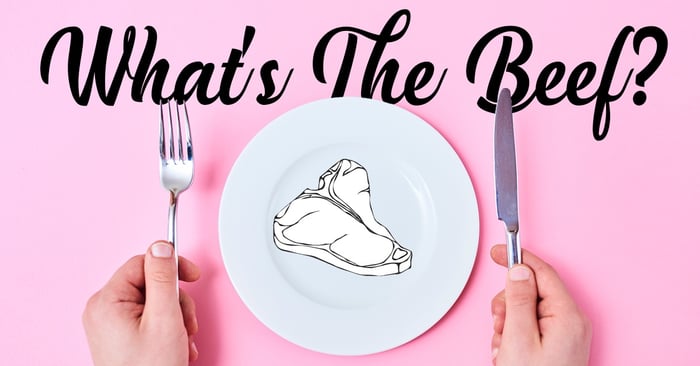 Any opinions, news, research, reports, analyses, prices, or other information contained within this research is provided by Barry Dumas, Market Analyst at GT247 (Pty) Ltd t/a GT247.com ("GT247.com") as general market commentary, and does not constitute investment advice for the purposes of the Financial Advisory and Intermediary Services Act, 2002. First World Trader (Pty) Ltd t/a EasyEquities ("EasyEquities") and GT247.com do not warrant the correctness, accuracy, timeliness, reliability or completeness of any information received from third party data providers. You must rely solely upon your own judgment in all aspects of your investment and/or trading decisions and all investments and/or trades are made at your own risk. EasyEquities and GT247.com (including any of their employees) will not accept any liability for any direct or indirect loss or damage, including without limitation, any loss of profit, which may arise directly or indirectly from use of or reliance on the market commentary. The content contained within is subject to change at any time without notice.The value of a financial product can go down, as well as up, due to changes in the value of the underlying investments. An investor may not recoup the full amount invested. Past performance is not necessarily an indication of future performance. These products are not guaranteed. Examples and/or graphs are for illustrative purposes only.