Stock Picks
Stocks might be on sale this September if history is anything to go by nowadays? On average, September has been the worst month for the stock market from 1925 to 2021, which could give us some golden opportunities to "Buy the Dip."
EasyResearch looks at 3 stocks across EasyWallets
EasyAUD
Fortescue Metals Group is no ankle-biter to the iron ore space. It is now the fourth-largest producer globally after mining titans BHP, Rio Tinto, and Vale and a possible "Buy the Dip" opportunity.
The company has attracted our attention for its dominant operations across the Pilbara region and the rising iron ore price, which has translated back to the share price. This was evident in the recent earnings report, which showed the highest yearly profits for the miner on record.
The iron ore producer's share price is up more than 27% over the last year and could continue its current trajectory back to all-time highs after the recent earnings report.
Share Price: AU$ 25.19

Market Cap: AU$ 65.61 billion.

P/E Ratio: 4.8x

P/B Ratio: 2.8x

Dividend (Yield %): 12.35%

Franking: 100%

52 Week range low of AU$ 15.62 and AU$ 26.58 share high.
Outlook – Fortescue makes exploration, development, production, processing, and sale iron ore in Australia and China and explores copper and gold deposits. Commodity prices play a huge role here, and while Fortescue Metals Group capitalized on rising iron ore prices, the opposite is true. Declining iron ore price coupled with China steel production cap headwinds could impact the producer's share price in the near term.
Login to EasyWallets to view shares
on EasyEquities
EasyUSD
Some have said that since Robinhood, the modern financial services platform's listing, it should rather be seen as the Sheriff of Nottingham due to some of its suspicious dealings. But whichever way you look at it, there is no denying that the investment platform could hold some opportunity over the long run.
A couple of factors count in Robinhood's immediate favor; one, with the resurgence of the Delta variant, we could see the "work from home" craze pick up again, which boasted well for Robinhood during the initial lockdowns. Two, behavioral changes have seen millennials flock to meme stocks and cryptocurrencies and subsequently quit their jobs in the process to become day traders. The millennials platform of choice as day traders, you guessed it, Robinhood.
The share price has taken a hit since Robinhood's Initial Public Offering (IPO), which brings me to my next point, which could immediately negatively impact the share price. This point is why Robinhood has been dubbed the Sheriff of Nottingham, and that's payment for order flow which Robinhood is famous for doing. It is reported that the SEC is looking at banning payment for order flow which has and will add more negative pressure on the share price.
Share Price: $ 44.32

Market Cap: $ 40.09 billion.

P/E Ratio: N/A

P/B Ratio: N/A

Dividend (Yield %): N/A

52 Week range low of $ 33.25 and $ 85.00 share high.
Outlook – With the technology sector and software infrastructure industry set to grow by 5% and 6% respectively over the next five years, Robinhood should still have growth potential. The resurgence in cryptocurrencies should continue to be a significant revenue stream for the platform despite the pending SEC decision. We could see lower share prices which could be an opportunity to accumulate for the long run.
Login to EasyWallets to view shares

on EasyEquities
EasyZAR
Discovery, the diversified financial service provider, has gained international attention after Ark Invest founder Cathie Wood recently bought R650 million worth of shares.
This is not the first time the rockstar stock picker looked outside the U.S for "FinTech" opportunities and has been building a position in Discovery Limited over 2021. Wood's ARK Fintech Innovation ETF's Discovery position holds a 1.10% weighting or around 4,761,959 shares in the ETF.
ARK could be a contributing tailwind for Discovery and its recent updated trading statement for the year ended 30 June 2021, indicating exceptional expected growth over the period.
The updated trading statement showed that Discovery expects Headline Earnings Per Share to be between 900% and 920% higher than the prior year.
Share Price: R 126.50

Market Cap: R 83.06 billion.

P/E Ratio: 930.15x

P/B Ratio: 1.9x

Dividend (Yield %): 0.8%

52 Week range low of R 106.50 and R 158.80 share high.
Outlook – All will be revealed tomorrow in Discovery Limited's earnings report if market participants are also optimistic about Discovery. The share price has been trending sideways since the start of the year, but the earnings report might be the catalyst needed to push prices higher. Higher prices are not a given as the prior reporting period was nothing to write home about.
New to investing
and want to know more about our other stock picks?
Read: 3 ASX Stock Picks Under $6
Sources – EasyResearch, Fortescue Metals Group, Australian Securities Exchange (ASX), Mining.com, Discovery Limited, ARK Invest, BusinessLive, BuzNews, 24/7 WallSt, JSE SENS, Robinhood Markets Inc, Investor Place, Yahoo finance, USA Today, Stock Card, Koyfin
Take note: Stock data was taken on 31 August 2021.
Follow Barry Dumas
@BEEF_FINMARKETS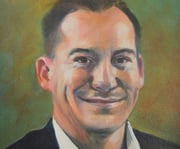 Barry is a market analyst with GT247, with a wealth of experience in the investment markets. Now in his tenth year in the markets, Barry "The Beef" Dumas brings a combination of technical analysis and fundamental insights to the table.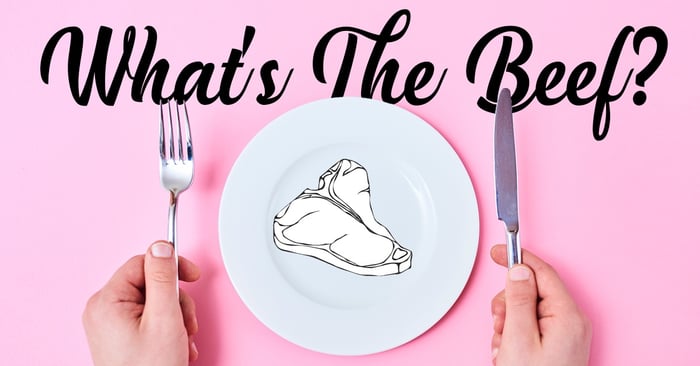 Any opinions, news, research, reports, analyses, prices, or other information contained within this research is provided by Barry Dumas, Market Analyst at GT247 (Pty) Ltd t/a GT247.com ("GT247.com") as general market commentary, and does not constitute investment advice for the purposes of the Financial Advisory and Intermediary Services Act, 2002. First World Trader (Pty) Ltd t/a EasyEquities ("EasyEquities") and GT247.com do not warrant the correctness, accuracy, timeliness, reliability or completeness of any information received from third party data providers. You must rely solely upon your own judgment in all aspects of your investment and/or trading decisions and all investments and/or trades are made at your own risk. EasyEquities and GT247.com (including any of their employees) will not accept any liability for any direct or indirect loss or damage, including without limitation, any loss of profit, which may arise directly or indirectly from use of or reliance on the market commentary. The content contained within is subject to change at any time without notice.The value of a financial product can go down, as well as up, due to changes in the value of the underlying investments. An investor may not recoup the full amount invested. Past performance is not necessarily an indication of future performance. These products are not guaranteed. Examples and/or graphs are for illustrative purposes only.