ASX Stocks
You will not find yourself "Back o' Bourke" when gandering at Australian dividend and growth stocks which has been filled, with more opportunities than your local "Macca".
EasyResearch looks at a couple Australian divided, growth and value stocks to assist your portfolio:
Dividend stocks
With interest rates at record lows in Australia, investors are on the hunt for better yields than the current 0.10% interest rate on offer. Riskier options like shares have become the bee's knees for conservative investors looking for higher yields than government bonds or term deposits.
Here are three dividend shares to consider:
Log in and register to view shares
on EasyEquities Australia
Telstra Corporation (ASX: TLS)
This telecommunications and technology company has a market cap of A$37.18 billion and a dividend yield of 5.10%. The company operates through four segments, Telstra Consumer and Small Business, Telstra Enterprise, Networks and IT(N&IT) and Telstra InfraCo.
The company is facing, headwinds with its National Broadband Network (NBN) rollout, but the company is still committed to paying its annual dividend as per the latest AGM.
JB Hi-Fi Limited (ASX: JBH)
JB Hi-Fi is a leading electronics retailer that operates through three segments, JB Hi-Fi Australia, JB Hi-Fi New Zealand, and The Good Guys. The "stay at home" trend helped its bottom line with online sales climbing 161%. The appliance retailer is, set to report more growth at the next FY21 half-year earnings release.
The company share price has reached record highs in January, has a market cap of A$ 5.95 billion and has a dividend yield of 3.52%.
RIO Tinto Limited (ASX: RIO)
The Rio Tinto Group has become a mining mega-group which primarily engage in finding, mining, and processing mineral resources worldwide. The miner's market cap is around A$175.34 billion and has a dividend yield of 5.5% which, might increase after the stellar run of copper and iron ore prices.
The share price has pushed to all-time highs recently and soared over 89% over the last three years and has also seen a generous increase in annual dividends over the this period.
Growth stocks
I think of growth stocks as life-changing wealth opportunities in the stock market but, traditionally growth stocks are companies that increase their revenue and earnings faster than the average business in its sector or even the market as a whole. Usually, growth stocks are companies with innovative products or services that take market share from existing enterprises and have great future potential.
Here are three growth shares to consider:
Log in and register to view shares
on EasyEquities Australia
Afterpay Ltd (ASX: APT)
Afterpay Limited's "Buy now, pay later" the business has seen this company stay true to the personification of a growth stock. The Fin-Tech which caters for young tech-savvy customers has seen stellar top-line growth coupled with astronomical valuations. Afterpay Limited provides payments solutions for customers in Australia, New Zealand, the U.S.A, Canada, and in the U.K.
Interest in the company is at a new high along with its share price which, has grown 324% over the last year as the company ramps up hiring of new staff to cope with stronger demand. We might anticipate more growth on the horizon.
Seek Limited (ASX: SEK)
One major headache fueled by the coronavirus pandemic has been unemployment, which has seen record unemployment numbers globally. This is where Seek Limited grabbed our attention which provides online employment marketplace services in Australia and internationally.
They put Jobseekers in touch with employment opportunities and as you can imagine, gained loads of attention and is now the dominant force in this space.
Redbubble Ltd (ASX: RBL)
The COVID-19 pandemic has pushed e-commerce businesses to the front line and, it is no different for the global online marketplace, Redbubble. The e-commerce business sells artist produced products like duvet covers, wall art, stationery and even added facemasks during the pandemic. Redbubble also capitalized from the pandemic driven "stay at home" craze which was clear, by its latest FY21 trading update for Q1 which saw revenue growth of 98%.
The share price is up 550% over the last year and could continue higher if the pandemic fuelled interest from its newly found customers persists.
Value Stocks
Value stocks on the other hand are companies who are classified as trading below what they are worth and usually produce an exceptional return over time. Think Warren Buffet, the greatest value investor of all-time "If you buy things for far below what they're worth and you buy a group of them, you basically don't lose money." Value stocks are usually cyclical which means their earnings are more impacted by changes in economic conditions.
Here are three value shares to consider:
Log in and register to view shares
on EasyEquities Australia
Worleyparsons Limited (ASX: WOR)
This global engineering, design and project delivery services company which operates in the energy chemical, mining and resources sector has been on the road to recovery and growing its earnings.
The company branded as Worley might see more interest over the coming months as an array of new contract has been awarded, to the company over the last couple of months. This could see the company's current market cap of 6.41 billion rise and bring the share price closer to fair value.
Crown Resorts Limited (ASX: CWN)
Crown Resorts Limited, Australia's largest gaming and entertainment group owns and operates two leading integrated resorts, Crown Melbourne, and Crown Perth. The group has a market cap of 6.73 billion and has some of the top investment banks as shareholders.
The entertainment group has seen its fair share of downturns throughout 2020 but, should bounce back as lockdown restrictions are, eased across the country and new interim liquor license is granted, for Crown Sydney's operation.
Westpac Banking Corp (ASX: WBC)
The landscape for banks has changed over the last couple of months and it was no different for Australia's oldest banking and financial services group, Westpac. Westpac is, expected to claw its way back after a tough year as economic growth picks up.
Regulatory changes like the relaxing of responsible lending rules and with the expectations of mortgage loans to soar in 2021 along with unrestricted, dividend payments, banking should do well.
Informed decisions
There are many more dividend, growth, and value stocks on the Australian Stock Exchange (ASX). The stock selected should get you on track, but as the ASX is expected to reach all-time highs again soon, there will be plenty of opportunities out there.
New to investing
and want to know more about Australian stocks?
Read: Aussie Aussie Aussie, Oi Oi Oi! and From zero to XERO Ltd (XRO)
Sources: EasyResearch, Australian Stock Exchange (ASX), Australian Prudential Regulation Authority (APRA), The Motley Fool, Dividend max, Yahoo finance, Wikipedia, Investopedia.
Take note: stock data was taken on 25/01/2021 after the ASX market close.
Follow Barry Dumas
@BEEF_FINMARKETS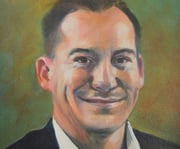 Barry is a market analyst with GT247, with a wealth of experience in the investment markets. Now in his tenth year in the markets, Barry "The Beef" Dumas brings a combination of technical analysis and fundamental insights to the table.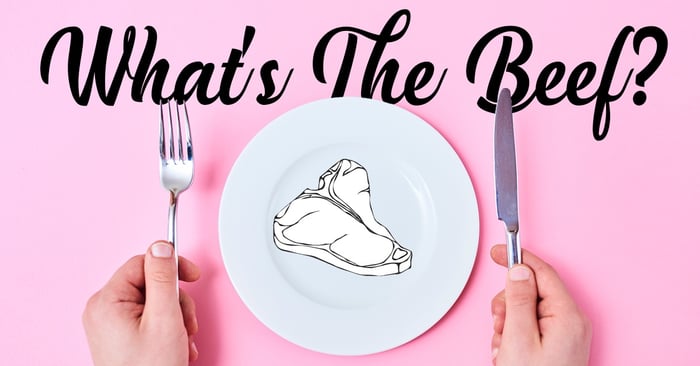 Any opinions, news, research, reports, analyses, prices, or other information contained within this research is provided by Barry Dumas, Market Analyst at GT247 (Pty) Ltd t/a GT247.com ("GT247.com") as general market commentary, and does not constitute investment advice for the purposes of the Financial Advisory and Intermediary Services Act, 2002. First World Trader (Pty) Ltd t/a EasyEquities ("EasyEquities") and GT247.com do not warrant the correctness, accuracy, timeliness, reliability or completeness of any information received from third party data providers. You must rely solely upon your own judgment in all aspects of your investment and/or trading decisions and all investments and/or trades are made at your own risk. EasyEquities and GT247.com (including any of their employees) will not accept any liability for any direct or indirect loss or damage, including without limitation, any loss of profit, which may arise directly or indirectly from use of or reliance on the market commentary. The content contained within is subject to change at any time without notice.The value of a financial product can go down, as well as up, due to changes in the value of the underlying investments. An investor may not recoup the full amount invested. Past performance is not necessarily an indication of future performance. These products are not guaranteed. Examples and/or graphs are for illustrative purposes only.