Transcend Residential Property Fund Ltd (TPF)
"Location, Location, Location" has property investors buzzing with excitement as the property market is poised for a breakout year, and this REIT is positioned to transcend them all.
For the newbie INVSTRs out there, a Real Estate Investment Trust (REIT) "is a listed company or listed pooled investment vehicle that invests in real estate, typically with the intention of earning passive rental income from the underlying property investments." – REITs Report.
Login to view Transcend Residential Property Fund Ltd (TPF) shares
on EasyEquities
The Back Story
Transcend Residential Property Fund Ltd is a specialist residential Real Estate Investment Trust (REIT) that has positioned itself in the "sweet spot" of monthly rentals since 2016.
The company's original listing on the AltX paved the way for its acquisition of 2472 units from the International Housing Solutions (IHS) first affordable housing fund, SAWHF PVE (SA). The IHS spin-off has since migrated to the Main Board of the JSE and acquired more assets over the years. The company also executed a R1.2billion transaction in December 2018, which saw the portfolio and Assets Under Management (AUM) double in size.
The REIT's management team holds more than 25-years experience in the affordable residential market, which has been evident in the growth story. Today the REIT owns 4173 high-quality residential units across the country, catering to the low to middle-income segment.
Fundamentals
Transcend Residential Property Fund Ltd recently released its interim results for the six months ended 30 June 2021, which showed recovery and that its income segment strategy is paying off.
The residential-focused REIT has an average portfolio occupancy of 94.41% and collected 96.31% of its rent as the country continues to adopt a flexible and safe "work from home" philosophy. The "sweet-spot" for monthly rentals is raging between R4500 and R8000 per unit, which has seen the strategy pay dividends for Transcend during uncertain economic times.
The company's Loan-To-Value (LTV) of 49.82% was down from 52.69% as of 31 December 2020. LTV is important because this measure Transcends debt relative to the value of its asset portfolio.
Transcend Residential Property Fund Ltd (TPF) share overview:
Sector: Real Estate

Industry: REITs

Share price: R 4.55

Market Cap of R 595.57 million

NAV per share: R9.07

Price/Earnings (LTM): 5.98x

Dividend Yield: 9.59%

52 Week Range low of R4.20 and R6.00 per share high.
Another highlight from the interim results for the period ended 30 June 2021 was the Distribution Per Share (DPS) of 25.21 cents, a 108.35% increase from 30 June 2020.
This represents a 100% payout of distributable earnings as an interim cash dividend, showing how resilient the portfolio can generate positive cash flow during uncertain times.
The company's forecast for the full year 2021 DPS is to be in line with the prior year's DPS of 55.75c if the macroeconomic environment does not deteriorate and stays relative to current levels.
Login to view Transcend Residential Property Fund Ltd (TPF) shares
on EasyEquities
Outlook
One of the key continued areas of focus for Transcend will be on strengthening its balance sheet. This could be achieved by reducing its Loan-To-Value (LTV), preserving substantial cash collections, and owning well-located quality residential properties in high-demand areas.
Informed decisions
Transcend's different approach should serve them well into the future; I mean, how many management teams are involved from laying the first brick straight through to the rental phase.
The company has a clear strategy and growth objective moving forward, which works well in an unpredictable environment. The targeted rental income band is genius, considering this segment has proven to be more resilient through economic pressures than other subsections of the residential rental property sector.
New to investing
and want to see our other REIT Stock Picks?
Read: Real Estate is off the hook!
Take note: Even though small caps might hold massive growth potential for the future; they only hold a small percentage of the JSE's market capitalization compared to its Mid and Large Cap counterparts. Small-cap stocks are notoriously known for their volatility which makes them an attractive prospect for investors over the short term. New investors should take note that some of these stocks also have liquidity constraints which means that they might be hard to sell which could include wide bid-offer spreads.
Sources – EasyResearch, Transcend Residential Property Fund Ltd, JSE SENS, BusinessDay.
Follow Barry Dumas
@BEEF_FINMARKETS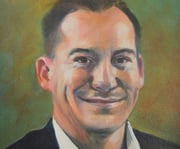 Barry is a market analyst with GT247, with a wealth of experience in the investment markets. Now in his thirteenth year in the markets, Barry "The Beef" Dumas brings a combination of technical analysis and fundamental insights to the table.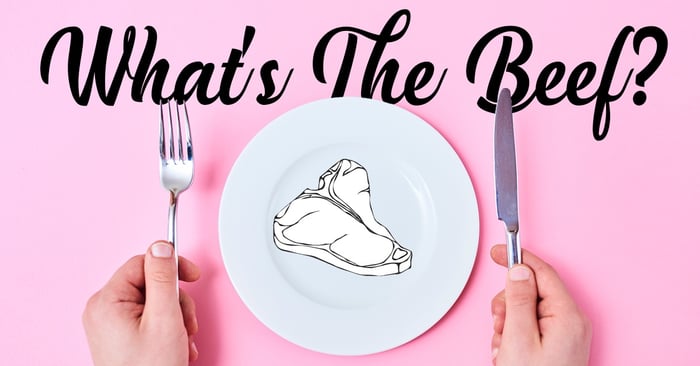 Any opinions, news, research, reports, analyses, prices, or other information contained within this research is provided by Barry Dumas, Market Analyst at GT247 (Pty) Ltd t/a GT247.com ("GT247.com") as general market commentary, and does not constitute investment advice for the purposes of the Financial Advisory and Intermediary Services Act, 2002. First World Trader (Pty) Ltd t/a EasyEquities ("EasyEquities") and GT247.com do not warrant the correctness, accuracy, timeliness, reliability or completeness of any information received from third party data providers. You must rely solely upon your own judgment in all aspects of your investment and/or trading decisions and all investments and/or trades are made at your own risk. EasyEquities and GT247.com (including any of their employees) will not accept any liability for any direct or indirect loss or damage, including without limitation, any loss of profit, which may arise directly or indirectly from use of or reliance on the market commentary. The content contained within is subject to change at any time without notice.The value of a financial product can go down, as well as up, due to changes in the value of the underlying investments. An investor may not recoup the full amount invested. Past performance is not necessarily an indication of future performance. These products are not guaranteed. Examples and/or graphs are for illustrative purposes only.