Shopify, not to be confused with Spotify has undoubtedly changed the way we view e-commerce with its online retailer's suite of services including retail point of sale payment systems, marketing and shipping. Shopify also offers customer engagement tools to simplify the process of running an online store for small merchants, simply brilliant!
Click logo to view Shopify Inc (Shop) Shares.
on EasyEquities

Fundamentals
Shopify Inc. released its fourth-quarter results for 2019 yesterday February 12th, 2020, before the U.S market open with EPS beating even the highest analysts estimates. Sales grew by almost 50% to $505.2 million and subscription revenue, $183M and merchant revenue, $322M both ahead of expectations. The share price rose as much as 15.5% in early trade and reached a new record high of $569.10 per share.
Shopify Inc (Shop) share overview:
Sector: Information Technology

Market Cap of $ 56.9Billion

Dividend Yield: 0%

Price/Book: 20.0

PEG: 21.73

Shares outstanding: 4,2Billion

52 Week Range low of $172.02 and $569.10 per share high.
Looking forward to Q1 2020, Shopify sees an increase in revenue to $446 million vs the $444 million the market expects and full-year revenue to increase to $2.16 billion against the $2.12Billion projection.
Click logo to view Shopify Inc (Shop) Shares.
on EasyEquities

Chart Life
The price action has undoubtedly moved higher in a straight line since November 2019 and might be due for a correction. The 20-day Simple Moving Average (light blue line) is plotted on the chart and will serve as a signal line for a reversal in trend.
Source - Bloomberg

Seasonality might also be a tell-tale sign of what to expect as cyclical factors do influence a company's share price. The seasonal trend on Shopify is one that sees an increase in upward momentum from the start of the year to around September, where correction can be anticipated.
Informed decisions
Shopify has beaten analyst expectations time overtime again and has been on a run which has posted a 206% return over the last year. Take note that the stock is highly overvalued at this stage and might see a significant pullback if any fundamental news does not exceed expectations.
Portfolio particulars
Portfolio Hold (Current)*

Portfolio Buy opportunity: Neutral**

WhatsTheBeef

long term target price: Neutral.
Know your company: Shopify Inc. (Shop)
Shopify was founded in 2004 by Tobias Lütke, Daniel Weinand, and Scott Lake after attempting to open Snowdevil, an online store for snowboarding equipment.

Shopify was launched in June 2006, and today more than 5,300 businesses use Shopify Plus.

The average Shopify visit lasts for 3 minutes and 19 seconds, 79% of Shopify's traffic comes from mobile devices, and 93.15% of Shopify's traffic is organic.
Sources - ZacksResearch, Bloomberg, Wikipedia, WebsiteBuilder, Money Inc, KOYFIN, Investing.com EasyResearch
*Portfolio Hold (Current) refers to investors who already hold the stock within their portfolio.
**Portfolio Buy opportunity refers to Technical level crossed which might imply that the markets behavior would support the outlook and Close above refers to a share price close above a Technical Resistance level.
Stock prices and data was taken on 12/02/2020 before the U.S market open.
Follow Barry Dumas
@BEEF_FINMARKETS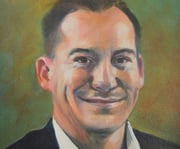 Barry is a market analyst with GT247.com, with a wealth of experience in the investment markets. Now in his tenth year in the markets, Barry "The Beef" Dumas brings a combination of technical analysis and fundamental insights to the table.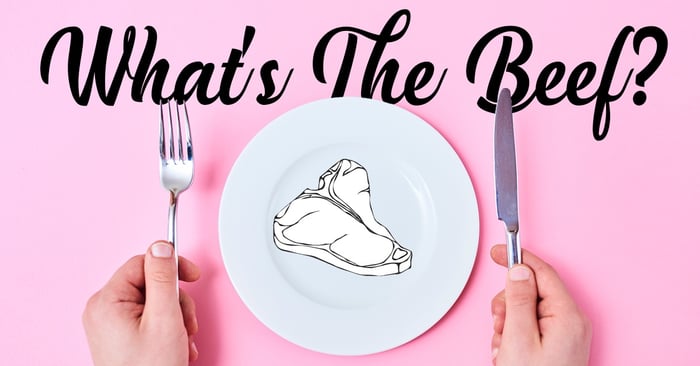 Any opinions, news, research, reports, analyses, prices, or other information contained within this research is provided by Barry Dumas, Market Analyst at GT247 (Pty) Ltd t/a GT247.com ("GT247.com") as general market commentary, and does not constitute investment advice for the purposes of the Financial Advisory and Intermediary Services Act, 2002. First World Trader (Pty) Ltd t/a EasyEquities ("EasyEquities") and GT247.com do not warrant the correctness, accuracy, timeliness, reliability or completeness of any information received from third party data providers. You must rely solely upon your own judgment in all aspects of your investment and/or trading decisions and all investments and/or trades are made at your own risk. EasyEquities and GT247.com (including any of their employees) will not accept any liability for any direct or indirect loss or damage, including without limitation, any loss of profit, which may arise directly or indirectly from use of or reliance on the market commentary. The content contained within is subject to change at any time without notice.
The value of a financial product can go down, as well as up, due to changes in the value of the underlying investments. An investor may not recoup the full amount invested. Past performance is not necessarily an indication of future performance. These products are not guaranteed. Examples and/or graphs are for illustrative purposes only.