The Nvidia slogan "The way it's meant to be played" gives a glimpse into the way gaming has evolved and how it should be played. The gaming industry, E-Sports in particular, has become a multi-billion dollar industry which is set to get even bigger.
Nvidia has become a huge role player within the gaming and artificial intelligence industries with its high-end graphics processor units (GPU).
Click on logo to view NVIDIA stock
on EasyEquities

Fundamentals
Nvidia's decline from the 2018 highs has been mostly to do with declines in revenue, but the recent Q2 fiscal 2020 earnings shows that the company might rebound in the near term. Earnings Per Share (EPS) beat Wall Street's expectations by $0.09. Revenue also surprised by $32.55 Million up 16% quarter on quarter but was still down 17% year on year.
Nvidia has also declared a quarterly dividend of $0.16 per share with the stock going Ex-Dividend next week on the 28th of August 2019. The dividend pay date is set for the 20th of September 2019.
Nvidia Share Overview:
Nvidia has a Market Cap of $102.23 Billion

Dividend Yield – 0.39%

Shares outstanding of 609 million

PE ratio – 37.85

EBITDA – 2.61 Billion
52 Week Range low of $124.46 and $292.76 high
Outlook
This sector will undoubtingly become very competitive over the next couple of years as the adoption of graphic processor units in Artificial Intelligent advancement becomes more prominent. According to Market Watch, 97.4% of infrastructure-as-a-service (IaaS) cloud-based technology use Nvidia's GPU. With the three largest players in the cloud space being Amazon, Google and Microsoft.
Nvidia is further expanding its reach into data centers through acquisitions, pending approval of Mellanox (a high-performance computing product and solutions company, approved by regulatory authorities).
Click on logo to view NVIDIA stock
on EasyEquities

Chart Life
The price action has moved higher after the latest earnings report, and might just surge further from current levels. Trade negotiations are also going well, which might support the current outlook further, but we would need to see a close above $180.94 per share.

Source - Bloomberg


The best news of all is this stock is a #Trive50 share, which means 'Thrivalists' stand to pay $0 in brokerage fees when purchasing the Nvidia Corp. (NVDA) stock on EasyEquities.
Portfolio particulars:
Portfolio Hold (Current)*

Portfolio Buy opportunity: close above $193.88 per share**.

WhatsTheBeef l

ong term target price: $218.00 per share.
Know your company: NVIDIA Corp. (NVDA)
Founded in 1993, Nvidia is a company which likes word play, symbolism and likes to invest in multiple levels of meaning. One of the key roots of the name Nvidia is the word Invidia, which is Latin for envy. Envy and vision are closely tied in mythology, with the eye or the gaze being a common symbol.

Since 2014 Nvidia has since shifted to become a platform company focused on four markets – gaming, professional visualization, data centres and auto. The company also now focuses on artificial intelligence.

GeForce, one of the leading brands of graphics processing units (GPU) was named after Nvidia held a contest where users would submit entries to come up with a name. Nvidia coined the term in 1999 with the release of GeForce, which is considered to be the first GPU in the world.

Nvidia teamed up with Roborace to create an innovative race car like no other. By using its artificial intelligence capabilities, Nvidia hopes that this race car provides a glimpse into the future of automobiles.

Nvidia Is making a Powerful VR Platform as they view virtual reality as the future of gaming, and it is allocating a lot of resources in this field.

*Portfolio Hold (Current) refers to investors who already hold the stock within their portfolio.
**Portfolio Buy opportunity refers to Technical level crossed which might imply that the markets behaviour would support the outlook and Close above refers to a share price close above a Technical Resistance level.
Keen to add more US stocks on the EasyEquities platform?
Submit your share suggestion on this form.
Follow Barry Dumas
@BEEF_FINMARKETS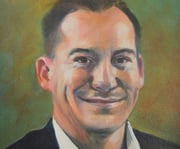 Barry is a market analyst with GT247.com, with a wealth of experience in the investment markets. Now in his tenth year in the markets, Barry "The Beef" Dumas brings a combination of technical analysis and fundamental insights to the table.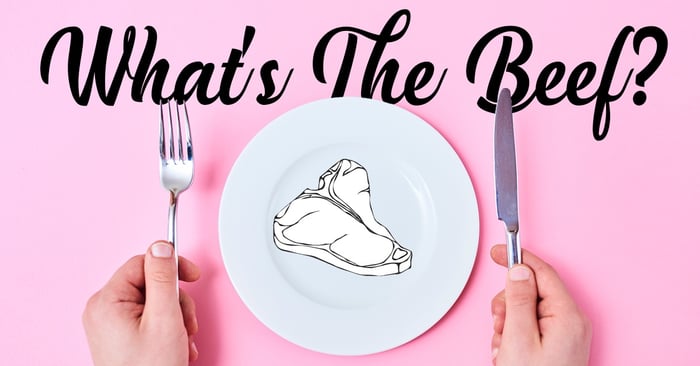 Any opinions, news, research, reports, analyses, prices, or other information contained within this research is provided by Barry Dumas, Market Analyst at GT247 (Pty) Ltd t/a GT247.com ("GT247.com") as general market commentary, and does not constitute investment advice for the purposes of the Financial Advisory and Intermediary Services Act, 2002. First World Trader (Pty) Ltd t/a EasyEquities ("EasyEquities") and GT247.com do not warrant the correctness, accuracy, timeliness, reliability or completeness of any information received from third party data providers. You must rely solely upon your own judgment in all aspects of your investment and/or trading decisions and all investments and/or trades are made at your own risk. EasyEquities and GT247.com (including any of their employees) will not accept any liability for any direct or indirect loss or damage, including without limitation, any loss of profit, which may arise directly or indirectly from use of or reliance on the market commentary. The content contained within is subject to change at any time without notice.