Stock Picks
The opportune moment to eventually "Buy the Dip" could present itself during October if seasonality is anything to go by which sure "sounds like a gimme to me".
2 Aussie stock picks you "Defo" need to check it out!
This top Aussie tech company that's also a leading data center outsourcing solutions, connectivity, and infrastructure business has been gaining attention despite its recent share price downturn.
NEXTDC has benefited greatly from the cloud computing explosion which was evident from the company's latest earnings report card for FY21. The data center solutions company is still on a be it slow but steady growth trajectory and has increased revenue by 23% over the period.
Operating cash flow for the period increased 148% with Earnings before interest, taxes, depreciation, and amortization (EBITDA) up 29%. NEXTDC's forward guidance is also positive with the company expecting more of the same growth in FY22.
Share Price: AU$ 12.46

Market Cap: AU$ 5.97 billion.

P/E Ratio: N/A

P/B Ratio: 3.59x

Dividend (Annual Yield %): N/A

Franking: 0%

52 Week range low of AU$ 10.06 and AU$ 14.10 share high.
Outlook – While the cloud services sector is expected to exceed the growth of 20% over 2021, some of the investment bank juggernauts also weigh in on the possibilities of the NXT share price. Goldman Sachs has NEXTDC Limited as a "Buy" with an AU$ 14.40 price target which would indicate around 7% upside from current levels.
Technical Outlook – The price action found support at the AU$ 10.11 per share price level around May 2021 and pushed to new highs. The price action found some resistance at the AU$ 14.10 per share high and has moved below its 50-day simple moving average (blue line) of price. We might expect to see lower prices "Dip" as global economic fears persist which could give us a better entry point.
Login to view Aussie shares
on EasyEquities
Catapult Group International Limited (CAT)
Sporting and athlete performance analytics personified, this is the Catapult Group's mantra and there seems to be no stopping them. Not only did Catapult survive the pandemic downturn but it has also cornered and captured a very lucrative global market.
Catapult Group International Limited develops and sells wearable tracking technology and analytics solutions for athletes and sports teams in Australia and around the globe. The company operates through three key segments namely Wearables, Video Analytics, and New Products.
The wearable tracking technology and analytics business reported FY21 earnings recently which showed strong progress across its key SaaS growth metrics. Another positive for the company looking forward is its latest deal with the English Super League and Sky Sports which should add to the growth story.
Share Price: AU$ 1.99

Market Cap: AU$ 472.88 million.

P/E Ratio: N/A

P/B Ratio: 3.68x

Dividend (Annual Yield %): N/A

Franking: 0%

52 Week range low of AU$ 1.61 and AU$ 2.32 share high.
Outlook – Nearly 3100 sporting teams around the world use the Catapult Group's products and some of these teams are major players and sporting brands. From the Welsh Rugby team to the entire National Football League (NFL) use these products. The company has shown its resilience through arguably the most difficult time for sports and is still standing and gaining traction.
Technical Outlook – We have seen the price action trade in a sideways consolidation between the AU$ 1.63 per share support and AU$ 2.32 resistance for around 14 months. The support level presented dip buyers with opportunities back towards the resistance level over the short term. The price action is supported by the 50-day simple moving average (blue line) which could indicate a move back to the resistance level.
Login to view Aussie shares
on EasyEquities
Informed decisions
We might see more downside pressure on the ASX and other stock markets around the globe if uncertainty remains. But if we take seasonality into account, which has been pretty spot on this year, then we might expect a turnaround in the second week of October.
New to investing
and want to know more about our other stock picks?
Read: 3 ASX Stock Picks Under $6
Take note: All stock data was taken on 28/09/2021
Sources: EasyResearch, Australian Securities Exchange (ASX), NEXTDC Limited, Koyfin, Business Chief Asia, James Mickleboro, Catapult Group International Limited, Reuters.
Follow Barry Dumas
@BEEF_FINMARKETS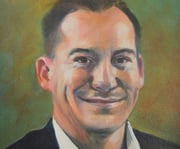 Barry is a market analyst with GT247, with a wealth of experience in the investment markets. Now in his tenth year in the markets, Barry "The Beef" Dumas brings a combination of technical analysis and fundamental insights to the table.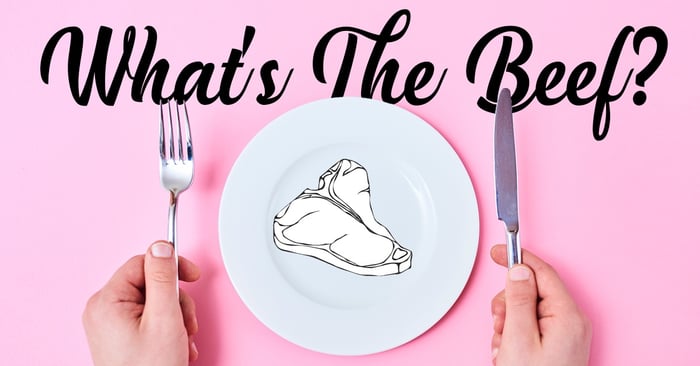 Any opinions, news, research, reports, analyses, prices, or other information contained within this research is provided by Barry Dumas, Market Analyst at GT247 (Pty) Ltd t/a GT247.com ("GT247.com") as general market commentary, and does not constitute investment advice for the purposes of the Financial Advisory and Intermediary Services Act, 2002. First World Trader (Pty) Ltd t/a EasyEquities ("EasyEquities") and GT247.com do not warrant the correctness, accuracy, timeliness, reliability or completeness of any information received from third party data providers. You must rely solely upon your own judgment in all aspects of your investment and/or trading decisions and all investments and/or trades are made at your own risk. EasyEquities and GT247.com (including any of their employees) will not accept any liability for any direct or indirect loss or damage, including without limitation, any loss of profit, which may arise directly or indirectly from use of or reliance on the market commentary. The content contained within is subject to change at any time without notice.The value of a financial product can go down, as well as up, due to changes in the value of the underlying investments. An investor may not recoup the full amount invested. Past performance is not necessarily an indication of future performance. These products are not guaranteed. Examples and/or graphs are for illustrative purposes only.