Our amazing partner at #Invest and Cartesian Capital, Anthea Gardner, has another insightful installment for our community of Easy investors this week. From CPI coming in well below the SARB's mid-point target, to Pick n' Pay's impressive growth in turnover of 6.0%, this note should keep you up to date with the latest events in the markets.
Crude Oil dropped below $61/bbl** despite a surprise drop in US crude inventories and the prospect of further action by Opec to keep the oil price elevated. We've already seen a slump in Manufacturing across developed markets and the most recent sign of economic weakness that has prompted lower oil demand projections has been the fall in employment in Germany's private sector which fell for the first time in six years.
IMF have also lowered their expectations for global growth to only 3% in 2019 (prev 3.2% in April) the slowest since 2009; and economists have now moved the conversation from "synchronised global growth" to "synchronised global recession".
But it might be worth remembering that "Forecasting is the art of saying what will happen, and then explaining why it didn't"
Economics trivia: Why is the price of oil quoted in BBL?
** In the early 1860's, when oil production began, there was no standard container for oil, so oil and petroleum products were stored and transported in barrels of all different shapes and sizes (beer barrels, fish barrels, molasses barrels, turpentine barrels, etc.). By the early 1870's, the 42-gallon barrel had been adopted as the standard for oil trade. This was 2 gallons per barrel more than the 40-gallon standard used by many other industries at the time. The extra 2 gallons was to allow for evaporation and leaking during transport (most barrels were made of wood). Standard Oil began manufacturing 42 gallon barrels that were blue to be used for transporting petroleum. The use of a blue barrel, abbreviated "bbl," guaranteed a buyer that this was a 42-gallon barrel (reference: www.seekingalpha.com)
Super Mario Draghi made his swansong speech at the ECB on Wednesday, leaving policy rates unchanged; deposit rate at -0.50%, the marginal lending rate at +0.25% and the main refinancing rate at zero; and confirming that they would start Quantitative Easing purchases at a pace of €20bn p/m from 1 November; "to run for as long as necessary; and end shortly before it starts raising the key ECB interest rates".
As he stepped down to make way for the politically astute Christine Lagarde, he avoided answering questions about whether he would be the next president of Italy, Draghi insisted that you'll have to ask his wife!
He's just trying to deflect questions about his future, but we note that Serena Draghi does come from a noble family (descended from the Grand Duke of Tuscany), and is likely to be the real decision-maker in that family.
South African CPI inflation came in well below the SARB's mid-point target of 4.5% at 4.1% in September, from a previous 4.3% y/y in August. It would appear that consumer demand is lower as the components showing lower contributions were particularly from discretionary goods and services and housing, utilities and transport.
Pick 'n Pay reported a very impressive set of results. At a group level, turnover grew by 6.0% and like-for-like turnover growth came in at 2.9%. The real kicker to profits stemmed from the 1% expansion in GP margins.
CEO, Richard Brasher, seems to be doing a sterling job at turning the company's fortune around. PIK's numbers were good because of company specific improvements and not due to macro tailwinds.
Clicks reported their Full Year (FY) results, pretty much in line with what the market was expecting after their trading statement the previous week when the share was up 10% in one day and so we saw some profit taking on the day.
Group T/O up 7.2% (R31.4bn)

Operating margin up 40 bps to 7.4%

Cash generated by operations R2.9bn

dHEPS up 16.8%

Total dividend up 17.1%
Both the Retail and Distribution businesses delivered highly competitive performances in an environment of low economic growth and challenging trading conditions.
Health and beauty sales up 10.5% on good volume and market share gains; includes Clicks and the franchise brands, GNC, The Body Shop and Claire's
Altron reported a decent set of results, and although it's quite a small ICT company, with market cap of just over R10bn, you'll probably know of the CEO, Mteto Nyati, who was not only the CEO of MTN, but also wrote the book, Betting on a Darkie, Lifting the Corporate Game.
Revenue up 8%
EBITDA up 19% - though this was partially due to accounting changes; without accounting changes, which brings leases on to the balance sheet, ebitda rose 9%.
HEPS from continuing operations report a 4% increase
The company says it secured key wins during the year, which included the partnership agreement entered into between Toyota, Vodacom and Netstar, among others.
Altron said it is confident it will meet its target of double-digit earnings growth by 2022.
"We accelerated the execution of our 'one Altron strategy', which focuses on doing more with existing customers, while continuing to win new ones," said Nyati in a statement. "This has delivered organic growth for our business."
"Our focus will remain on organic growth, supplemented by acquiring select small- to medium-sized businesses in our focus areas, which will lead to enhanced capabilities and an expanded geographic footprint," Nyati said.
Tesla's shares rose 21% on Wednesday after a set of results that shocked the market, in a good way – finally a profit of $1.86 per share, when analysts were expecting a loss of 42 US cents p/s.
Elon Musk promised a 2020 rollout of a cheaper SUV and more self-driving technology to stay ahead of larger rivals rushing into the premium electric vehicle market he created.
The company posted a cash balance increase to $5.3 billion.
Musk appears to have redeemed himself after being asked to step down as chairman.
Tesla also has to contain costs as it develops a gigafactory in Europe, a Semi truck, an electric pickup truck, a new generation of the Tesla Roadster and automated driving features.
Twitter reported Q3 net income of $37 million, or 5 US cents per share
Revenue climbed to $824m from $758m, but analysts were expecting $874m.
Twitter disclosed that it discovered some programming bugs during the third quarter that impacted the company's ability to target ads and help marketers measure the effectiveness of their campaigns. Twitter says it took steps to remedy the issues.
Growth in monetizable daily active users (mDAUs) made for a more positive outlook; Twitter had 145m mDAUs in the quarter, up from 139 million in the June quarter, whereas analysts were expecting 142m.
Challenges are expected to persist in Q4 as they do not expect major events– maybe people are not tweeting about RWC as much as they should!
I loved this Tweet: https://twitter.com/CyrilRamaphosa/status/1188050866831532033
Go the Bokke!
It's a big week as we are now full swing into the US earnings reporting season, and our Finance Minister will deliver the Medium-Term Budget Policy Statement (mini budget) on Wednesday.
(Like what you see with Most Anticipated Earnings Releases? We have those shares right where you want them!)
Monday 28 Oct
Famous Brands Ltd (FBR) 1H20 results
Sasol Ltd (SOL) FY19 results
Tuesday 29 Oct
Octodec Investments Ltd (OCT) – FY19 results
Wednesday 30 Oct
Investec Australia Property Fund (IAP) 1H20 results
Ex-dividends: Wednesday 30 Oct
ACT, AfroCentric Investment Corp Ltd, Final, ZAr, 17
BAWP, Barloworld Ltd, Regular Cash, ZAr, 6
BCF, Bowler Metcalf, Final, ZAr, 25
CPI, Capitec Bank Holdings Ltd, Interim, ZAr, 755
CGN, Cognition Holdings Ltd, Final, ZAr, 10
COM, Comair Ltd, Final, ZAr, 18
EQU, Equites Property Fund Ltd, Interim, ZAr, 74.43284
NRL, Newpark REIT LTD, Interim, ZAr, 24.32074
KST, PSG Konsult Ltd, Interim, ZAr, 7.50
PPR, Putprop Ltd, Final, ZAr, 7
RCL, RCL Foods Ltd/South Africa, Final, ZAr, 10
RMI, Rand Merchant Investment, Final, ZAr, 65
TLM, Telemasters Holdings Ltd, Interim, ZAr, 1.50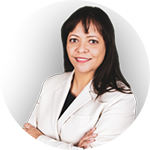 Anthea Gardner
And before you go, if you want to catch up with Anthea at Cliff Central on this morning's Money Shot podcast, head over here to catch up on this and more!
The #Invest bundles are advised by Cartesian Capital (Pty) Ltd, an authorised financial services provider (FSP no 45318) and managed by First World Trader (Pty) Ltd t/a EasyEquities, an authorised FSP (FSP no 22588).
Any opinions, news, research, reports, analyses, prices, or other information contained within this research is provided by an employee of Cartesian Capital (Pty) Ltd, an authorised FSP (FSP no 45318), as general market commentary, and does not constitute investment advice for the purposes of the Financial Advisory and Intermediary Services Act, 2002. First World Trader (Pty) Ltd t/a EasyEquities ("EasyEquities") does not warrant the correctness, accuracy, timeliness, reliability or completeness of any information (i) contained within this research and (ii) received from third party data providers. You must rely solely upon your own judgment in all aspects of your investment and/or trading decisions and all investments and/or trades are made at your own risk. EasyEquities (including any of their employees) will not accept any liability for any direct or indirect loss or damage, including without limitation, any loss of profit, which may arise directly or indirectly from use of or reliance on the market commentary. The content contained within is subject to change at any time without notice.