Stock Picks
Possible market corrections, the doom and gloom patrol are out in full force, but luckily we can mitigate some risk in our investment portfolios through clever decisions.
EasyResearch looks at 3 stocks across EasyWallets to mitigate the doom and gloom!
EasyAUD
The property sector across the globe has been a hot commodity throughout 2021 and demand for property across Australia is expected to continue. Property demand across Sydney has gained 19.7% over the last year while increases across, Melbourne and Brisbane are also on the rise 11.8% and 18.6% respectively.
This could boast well for the diversified property group, Mirvac, which has an interest in residential, retail, commercial, and industrial assets across Australia. Morgan Stanley is also optimistic about Mirvac's office portfolio considering its Sydney exposure and has lifted its target price on the property company to AU$ 3.30.
Given that demand for property still outweighs supply despite the pandemic lockdowns, property prices are surely set to continue their upward trajectory and add to Mirvac's success story.
Our Fundamental INVSTRs would note the property group recently released FY21 results which showed an increase of 61% in profits year-over-year and residential sales impressed with sales surpassing FY16 numbers. The group reduced its carbon footprint by 80% which should keep ESG investors happy.
Technical INVSTRs would have noticed the retest of the AU$ 2.98 breakout level which would have prompted participation to the average analyst target expectation of AU$ 3.12 (red line).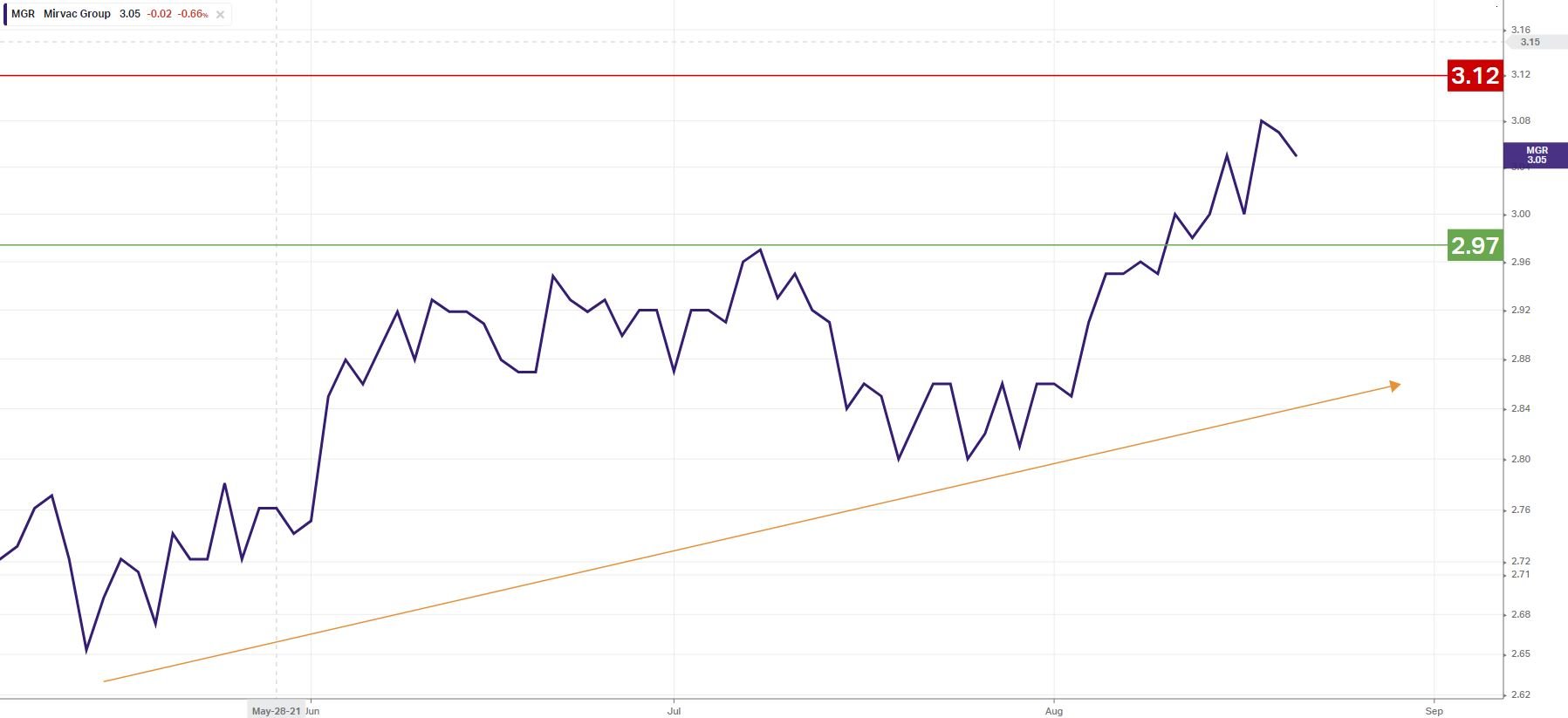 Login to EasyWallets to view shares
on EasyEquities
EasyUSD
The health care providers and services industry have been firing on all cylinders since the pandemic took hold of the global community, which means your local pharmacy ain't going nowhere.
CVS Health is not your typical pharmacy chain, but more of a one-stop-shop that should rather be thought of as a total healthcare system since its 2018 acquisition, Aetna.
CVS has over 40 000 physicians, pharmacists, nurses, and nurse practitioners servicing Americans locally and through digital channels. With the healthcare sector expected to grow 8.9% YoY over the next two years, and "Telehealth" to grow by 25.8% over the next 7 years, CVS is sitting in a good spot over the long term.
Not only will our Fundamental INVSTRs find the 2.36% dividend yield attractive but the healthcare provider has also seen some insider buying as well. The company's Independent Director, Edward Ludwig, bought $239k worth of CVS stock, paying $79.55 for each share. The company's market cap is around $111.62 billion, with a Price to Earnings ratio and Price to book at 15.5x and 1.5x respectively.
Our technical INVSTRs would see the price action volatility on the chart as the price action moves higher, which is expected to continue. CVS has relatively low short interest at 1.22% and the average analyst price target expectation is around $96.55 per share (red line).
Login to EasyWallets to view shares

on EasyEquities
EasyZAR
Diversification becomes relevant again as inflation rises to a 13 year high coupled with fears that a resurgence in the Delta coronavirus strain could delay economic recovery further. This is not to even mention that the U.S Federal Reserve Bank's meeting minutes indicated that tapering would start before the end of 2021.
The U.S Dollar has gained momentum and volatility and a possible market correction could be on the cards if some analysts predictions come true. The strengthening U.S Dollar has seen the Rand (ZAR) depreciate over the last two months, adding pressure to the local economy.
But luckily for us here in sunny SA, we have a great instrument to hedge against the depreciation of the Rand (ZAR) when times are tough like now and it's called the New Wave USD ETN (NEWUSD).
So, in short, if the Rand (ZAR) depreciates the ETN will increase in value if you are invested in it and in doing so diversify some aspect of your portfolio against currency risk. The ABSA NewWave ETN range also gives you NewWave EUR and NewWave GBP currency options to consider.
New to investing
and want to know more about our other stock picks?
Read: The Psychedelics Boom
Sources – EasyResearch, Mirvac Group, CVS Health Corporation, Kiplinger, MarketWatch, CNBC, KoyFin, Stock card, ABSA, NewWave ETNs, Wikipedia
Follow Barry Dumas
@BEEF_FINMARKETS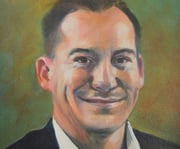 Barry is a market analyst with GT247, with a wealth of experience in the investment markets. Now in his tenth year in the markets, Barry "The Beef" Dumas brings a combination of technical analysis and fundamental insights to the table.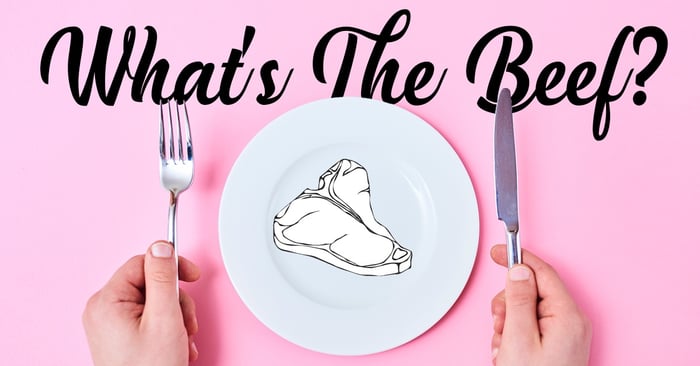 Any opinions, news, research, reports, analyses, prices, or other information contained within this research is provided by Barry Dumas, Market Analyst at GT247 (Pty) Ltd t/a GT247.com ("GT247.com") as general market commentary, and does not constitute investment advice for the purposes of the Financial Advisory and Intermediary Services Act, 2002. First World Trader (Pty) Ltd t/a EasyEquities ("EasyEquities") and GT247.com do not warrant the correctness, accuracy, timeliness, reliability or completeness of any information received from third party data providers. You must rely solely upon your own judgment in all aspects of your investment and/or trading decisions and all investments and/or trades are made at your own risk. EasyEquities and GT247.com (including any of their employees) will not accept any liability for any direct or indirect loss or damage, including without limitation, any loss of profit, which may arise directly or indirectly from use of or reliance on the market commentary. The content contained within is subject to change at any time without notice.The value of a financial product can go down, as well as up, due to changes in the value of the underlying investments. An investor may not recoup the full amount invested. Past performance is not necessarily an indication of future performance. These products are not guaranteed. Examples and/or graphs are for illustrative purposes only.