Stock Picks
Value is in the eye of the beholder, and we are changing things up this Black Friday with some of our fearless leader's favorite stock picks across our 3 main EasyWallets.
Savage has chosen carefully and sticking true to form these companies are well-positioned to take on the new metaverse in a new, green, and clean ethical environment for years to come.
Here are his 3 Black Friday stock picks:
EasyAUD
Australian Ethical Investment Ltd (AEF)
Environmental, Social, and Governance (ESG) investments are gaining traction and much-needed exposure, which has seen Australian Ethical Investment Ltd.'s share price nearly double. The ultra-long term investing business focuses and aims to provide investment products to align investors with their ethics.
This leading ethical wealth manager is not slowing down, as evident by its 2021 full-year financial results (FY21), which showed a 50% increase in AUM from the previous year. That brings the fund manager's funds under management to AU$ 6.07 billion. Net inflows increased 56% as funded customer accounts increased 23% from a year ago. Underlying net profit after tax (UPAT) was up 19%, while operating revenue increased 18% over the period.
Not only does Australian Ethical Investment Ltd talk the talk, but they also walk the walk when it comes to ESG investing. Morningstar named Australian Ethical one of just six global leaders out of 71 asset managers for their commitment to ESG. The company also received top quartile staff engagement scores as well as industry-leading net promoter scores.
Login to EasyWallets to view shares
on EasyEquities
EasyUSD
Unity Software Inc. is the platform enabling the metaverse to take shape. Unity offers graphic tools to create, run, and monetize real-time 2D and 3D content for mobile phones, tablets, PCs, consoles, and augmented and virtual reality devices.
Unity offers two platforms: Create Solutions and Operate Solutions. The Create platform is used to create, edit and run 3D and 2D content. The Operate platform is used to grow and engage the user base and to also monetize content. We can think of Unity as a gaming and entertainment (movie-making) engine as well as a VR/AR engine.
53% of the top 1,000 mobile games use Unity on a global basis and 93 of the top 100 game development studios by global revenue in 2019 were Unity customers. There were over eight billion hours of gameplay per month in the first half of 2020. Unity software has been used to create digital worlds of many movies, such as The Lion King. Recently Unity bought Peter Jacksons' Weta digital whose technology was used to create Avatar, Lord of the Rings, Avengers, Game of Thrones, just to name a few. The gaming platform allows digital advertising within games, in-app purchases, player analytics, multiply, and text/voice chat in games. It is facilitating crypto-economics within and across games.
The AR/VR use case expands beyond gaming. Unity describes this as "The dramatic growth of end-user demand for interactive content is driving industries beyond gaming to embrace the advantages of real-time 3D content. Creators are leveraging our platform to provide faster content creation and efficient deployment across formats and use cases. Today, Fortune and Global 500 companies in industries such as architecture, engineering, construction, automotive, transportation, manufacturing, film, television, and retail are using Unity across many new use cases, including automobile and building design, online and augmented reality product configurators, autonomous driving simulation, and augmented reality workplace safety training. These new forms of content are emerging parts of our business and represent a significant opportunity for growth."
Audi and Toyota have both used Unity for design, engineering, and training. Hong Kong International Airport team built a "digital twin" allowing them to plan for a wide range of scenarios such as the impact of a delayed flight on a terminal's traffic flow.
Unity is using the competencies it developed for gaming to serve a broad array of use-cases. This capability allows customers to anticipate and plan for challenges before manufacturing begins.
Login to EasyWallets to view shares

on EasyEquities
EasyZAR
Sibanye Stillwater Limited (SSW)
SA listed mining company; Sibanye Stillwater Limited has seen strong cash flows from the precious-metal price rally which has bolstered Sibanye's ability to take the next step. Electric Vehicles (EV) are all the rage and by diversifying into battery metals such as lithium and nickel the miner is looking to the future.
According to the International Energy Agency, the world won't be able to tackle the climate crisis unless there is a sharp increase in the supply of "green" metals required to produce electric cars, solar panels, wind turbines and other clean energy technologies. Elon Musk has put a call out to miners to produce more nickel for his cars as demand outstrips supply.
Investment in green metals is a key part of Sibanye's growth strategy. The has acquired lithium assets in Europe and the US, as well as a nickel processing facility in France.
Sibanye is investing in nickel production, today about 8% of nickel production is used for batteries and this is expected to grow to 31% in 2040 according to Sibanye. Another focus of Sibanye is copper which is essential for electrification and where a deepening deficit is forecast.
Login to EasyWallets to view shares
on EasyEquities
Informed decisions
Happy INVSTR Friday! I must say these stock picks are savage in all the right places and if you are a long term INVSTR like myself, these Black Friday stocks should keep you smiling for years to come.
New to investing
and want to know more about our other stock picks?
Read: Top 3 most bought Ozzy stocks
Sources – EasyResearch, Charles Savage
Follow Barry Dumas
@BEEF_FINMARKETS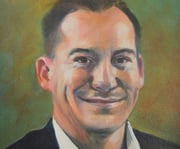 Barry is a market analyst with GT247, with a wealth of experience in the investment markets. Now in his tenth year in the markets, Barry "The Beef" Dumas brings a combination of technical analysis and fundamental insights to the table.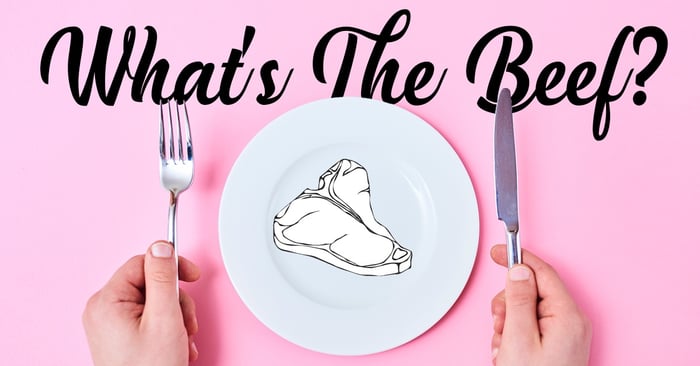 Any opinions, news, research, reports, analyses, prices, or other information contained within this research is provided by Barry Dumas, Market Analyst at GT247 (Pty) Ltd t/a GT247.com ("GT247.com") as general market commentary, and does not constitute investment advice for the purposes of the Financial Advisory and Intermediary Services Act, 2002. First World Trader (Pty) Ltd t/a EasyEquities ("EasyEquities") and GT247.com do not warrant the correctness, accuracy, timeliness, reliability or completeness of any information received from third party data providers. You must rely solely upon your own judgment in all aspects of your investment and/or trading decisions and all investments and/or trades are made at your own risk. EasyEquities and GT247.com (including any of their employees) will not accept any liability for any direct or indirect loss or damage, including without limitation, any loss of profit, which may arise directly or indirectly from use of or reliance on the market commentary. The content contained within is subject to change at any time without notice.The value of a financial product can go down, as well as up, due to changes in the value of the underlying investments. An investor may not recoup the full amount invested. Past performance is not necessarily an indication of future performance. These products are not guaranteed. Examples and/or graphs are for illustrative purposes only.