Financial Market Cycles
If I had a penny for every time, I heard the phrases "this is the end of the market", "a total collapse of the financial system" over my nearly two decades working in the financial services I would be a rich man!
Don't get me wrong, the recent market correction is unprecedented but what is even more alarming is the speed at which the correction is happening. Emperor Asset Management's portfolio manager Shaun Krom had this to say in a recent blog titled "Investing in this time of Covid19" about the declines past and present:
"This fall is remarkable not only for its absolute impact but also for the speed in which it has occurred. To put this in perspective, the Top TR index reached its absolute high this year on 17 January 2020 (priced at 7968.101), it has since fallen 30% in 59 days. During the financial crises of 2008 the market reached a peak in 22 May 2008 and it took 130 days before it fell 30%. I.e. the SA market is moving at a pace of 2.5 times that of the market during the 2008 panic."
"Finally, it's worth noting that in the 2008 panic the SA market took 860 days from bottom until recovery (experiencing a maximum loss of 48%), the MSCI World TR Index took 1,411 days ((experiencing a maximum loss of 58%). All figures are in ZAR and USD respectively."
Click logos to view Emperor Asset Management bundles.
on EasyEquities
What does EasyResearch say
It is always good to get perspective when looking back in history to get an idea of what one might expect to happen in the financial markets going forward. But the environment has changed, we have seen the fastest bear market in history coming from the longest bull market in history.
The global social and economic impact of the coronavirus (COVID-19) have seen central banks try to stimulate their economies to avoid recession. Rising credit concerns have seen credit spreads reach elevated levels that might be a note of caution to the equity market. History has shown that more downside might be on the horizon for equities after these high levels have been reached.
Our clients
Recent record inflows of capital into the EasyEquities platform might suggest that clients are keeping their money in cash to gain interest in a very low-cost environment. Our clients have become educated and learned from the past, are not panicking and might be gearing up to participate when the market turns. Only time will tell!
Click logos to view Emperor Asset Management bundles.
on EasyEquities
Education
Markets move in cycles, and although the past is in no way a guarantee of future performance it does help the investor to know in which phase of the market cycle, he/ she is currently in. This will assist the investor in making informed investment decisions moving forward.
Market cycles from Visual Capitalist's "This Market Cycle Diagram Explains the Best Time to Buy Stocks" are detailed below.
"Here are the descriptions of each primary phase of the market cycle:
Accumulation:Occurs after a drop-in price. Process of buyers gaining control from sellers which leads to markup.
Markup:Bullish phase of a stock's life is defined by higher highs and higher lows. This is where you want to get long on breakouts and after short-term pullbacks. Rallies are "innocent until proven guilty".
Distribution:Occurs after a prolonged price advance. Sellers gain control of prices, which leads to decline.
Decline:Bearish phase of a stock's life. This is where you want to be short, so look to sell short fresh breakdowns after minor rallies have exhausted themselves. Rally attempts are "guilty until proven innocent".
"The basic strategy is to pay close attention during the accumulation and distribution phases as the market shifts from buyers to sellers, or vice versa. Then, by recognizing the markup and decline phases, an investor can be appropriately long or short to make solid returns."
Conclusion
We are firmly in a bear market cycle, which is evident as we move into the decline. We still need to see some decent rally attempts which have not come to pass. The best thing might be to sit on your hands while the bulls and bears dish it out before getting your hands dirty.
Source – EasyResearch, Visual Capitalist, AlphaTrends
Follow Barry Dumas
@BEEF_FINMARKETS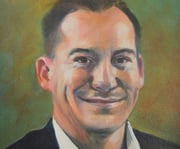 Barry is a market analyst with GT247, with a wealth of experience in the investment markets. Now in his tenth year in the markets, Barry "The Beef" Dumas brings a combination of technical analysis and fundamental insights to the table.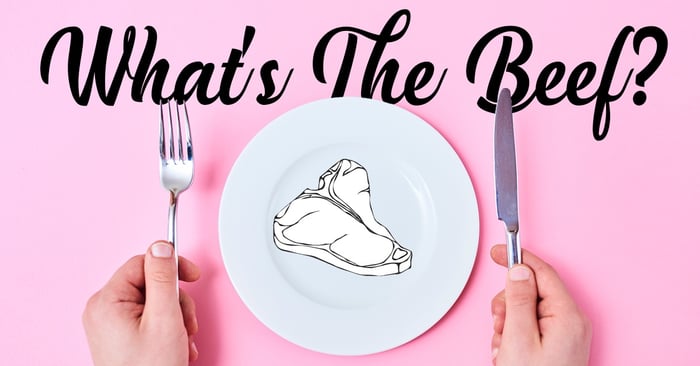 Any opinions, news, research, reports, analyses, prices, or other information contained within this research is provided by Barry Dumas, Market Analyst at GT247 (Pty) Ltd t/a GT247.com ("GT247.com") as general market commentary, and does not constitute investment advice for the purposes of the Financial Advisory and Intermediary Services Act, 2002. First World Trader (Pty) Ltd t/a EasyEquities ("EasyEquities") and GT247.com do not warrant the correctness, accuracy, timeliness, reliability or completeness of any information received from third party data providers. You must rely solely upon your own judgment in all aspects of your investment and/or trading decisions and all investments and/or trades are made at your own risk. EasyEquities and GT247.com (including any of their employees) will not accept any liability for any direct or indirect loss or damage, including without limitation, any loss of profit, which may arise directly or indirectly from use of or reliance on the market commentary. The content contained within is subject to change at any time without notice.The value of a financial product can go down, as well as up, due to changes in the value of the underlying investments. An investor may not recoup the full amount invested. Past performance is not necessarily an indication of future performance. These products are not guaranteed. Examples and/or graphs are for illustrative purposes only.