Stock Picks
Is the market sell-off over? Well, that's the million-dollar question; as 'dip buyers' look to seasonal patterns for clues too, when will be the optimal time to start participating in October.
EasyResearch looks at 3 stocks across EasyWallets
EasyAUD
This diversified financial services provider had a great run over September, and the global stock market sell-off had little impact as the company share price gained 6.8% over the month. Macquarie operates through four segments: Macquarie Asset Management (MAM), Banking and Financial Services (BFS), Commodities and Global Markets (CGM), and Macquarie Capital.
Macquarie is also capitalizing on the fast-growing green energy sector and developing, funding, and owning renewable energy assets, gaining popularity.
Demand for the diversified financial conglomerate's services is rising, which should translate back to the bottom-line despite its latest economic update. The short-term outlook for the first half of 2022 (1H22) is that Macquarie anticipates weaker earnings in the first half of FY22.
Share Price: AU$ 176.70

Market Cap: AU$ 67.12 billion.

P/E Ratio: 21.4x

P/B Ratio: 2.8x

Dividend (Annual Yield %): 2.66%

Franking: 40%

52 Week range low of AU$ 118.68 and AU$ 182.66 share high
Outlook – Even though Macquarie's share price is expected to move lower from its recent record high, the company is still a solid long-term portfolio hold. The Group is well-diversified and has an excellent track record for paying dividends, which is expected to reach a 3.3% yield or AU$ 5.81 per share in FY 2022.
Login to EasyWallets to view shares
on EasyEquities
EasyUSD
"Big Oil" doesn't get bigger than Halliburton; a corporation with a rich history in oil and natural gas could be back on the watchlist if demand for oil and natural gas continues to rise. The multinational corporation founded in 1919 has operations in more than 70 countries and is also one of the world's largest oil field service companies.
Looking at Haliburton's last earnings report (Q2 2021), which beat analyst EPS expectations for a fourth-quarter in a row, also showed that oil field services have started to recover. Last week's Baker Hughes data also indicated a rise in U.S oil & natural gas rigs for three weeks.
Halliburton Company's anticipated Q3 2021 earnings are scheduled for October 19, 2021, after the U.S market closes. "The positive activity momentum we see in North America and international markets today, combined with our expectations for future customer demand, gives us conviction for an unfolding multi-year upcycle," - Halliburton Company
Share Price: $ 22.28

Market Cap: AU$ 19.84 billion.

P/E Ratio: 136.3x

P/B Ratio: 3.7x

Dividend (Annual Yield %): 0.81%

52 Week range low of $ 10.60 and $ 25.00 share high
Outlook – Demand and interest in U.S crude oil are on the rise if the latest U.S. Commodity Futures Trading Commission (CFTC) report is anything to go by. The CFTC report showed that money managers and speculators increased their net long positions in U.S. crude futures and options.
Goldman Sachs is also optimistic on higher oil prices at $ 90 a barrel by year-end and said: "While we have long held a bullish oil view, the current global supply-demand deficit is larger than we expected, with the recovery in global demand from the Delta impact even faster than our above-consensus forecast and with global supply remaining short of our below consensus forecasts,"
Login to EasyWallets to view shares

on EasyEquities
EasyZAR
Sanlam, one of the largest financial services groups in South Africa, could be one to watch over October. We might see some strength return for the Rand (ZAR), which could translate into positive moves for the local financial sector.
Looking at the financial services group's latest interim results for the six months ended June 30, 2021, showed the company is making some leeway despite all the COVID-19 headwinds. Net operating earnings increased by 33%, new business volumes increased by 12%, while the value of the new covered business grew by 94% to R1.3 billion. Sanlam also declared no interim dividend, which is in line with the Group's policy.
"Sanlam had the highest new business margin in the life industry at 2.8%, compared with 2.3% for Old Mutual, 1.5% for Momentum Metropolitan and a derisory 0.2% for Liberty."- Stephen Cranston.
Sanlam has been more affected by pandemic death-related claims than its peer group. Sanlam has seen around R22 billion in mortality claims since the start of the pandemic and R10 billion in claims alone over the reporting period.
Share Price: R 64.43

Market Cap: R 143.48 billion.

P/E Ratio: 14.19x

P/B Ratio: 2.2x

Dividend (Annual Yield %): 4.66%

52 Week range low of R 46.47 and $ 65.46 share high
Outlook –Despite the financials pointing in the right direction and pandemic headwinds, Sanlam is heading in the right direction. The financial services goliath does carry significant cash reserves initially set up for HIV/Aids claims which lightened the influx of claims. Sanlam is also consolidating its U.K operations and reallocate capital to Africa and other selected emerging markets.
Login to EasyWallets to view shares
on EasyEquities
Informed decisions
Seasonal patterns are sticking to proper form this year, with the expected sell-off in September on the S&P 500, which filtered through to the broader global market. If seasonality is anything to go by, then the second week in October should see a start to the next uptrend and leg higher on the S&P 500.
We will have to wait and see if seasonality is still an investment case for short-term dip buyers and investors alike. The global economy is starting to embrace stagflation, fears of a Chinese bond default are still on the cards and not to mention labor and supply concerns across the globe.
New to investing
and want to know more about our other stock picks?
Read: Portfolio Protection ETF Picks
Sources – EasyResearch, Australian Securities Exchange (ASX), Macquarie Group Limited, James Mickleboro, Bernd Struben, Halliburton Company, Zacks Investment Research, Reuters, U.S. Commodity Futures Trading Commission (CFTC), SeekingAlpha, Sanlam Limited, BusinessLive, JSE SENS, Koyfin.
Take note: Stock data was taken on 1 October 2021.
Follow Barry Dumas
@BEEF_FINMARKETS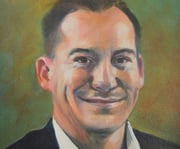 Barry is a market analyst with GT247, with a wealth of experience in the investment markets. Now in his tenth year in the markets, Barry "The Beef" Dumas brings a combination of technical analysis and fundamental insights to the table.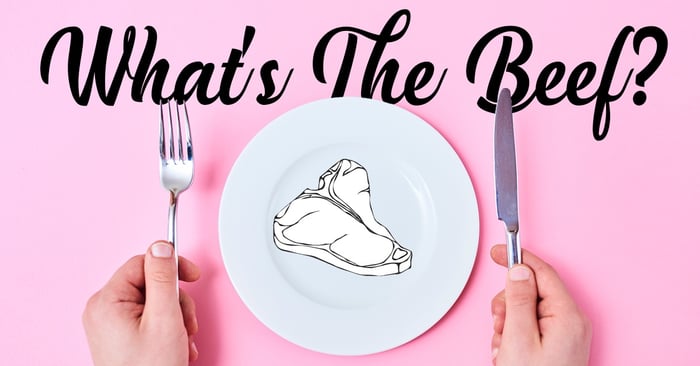 Any opinions, news, research, reports, analyses, prices, or other information contained within this research is provided by Barry Dumas, Market Analyst at GT247 (Pty) Ltd t/a GT247.com ("GT247.com") as general market commentary, and does not constitute investment advice for the purposes of the Financial Advisory and Intermediary Services Act, 2002. First World Trader (Pty) Ltd t/a EasyEquities ("EasyEquities") and GT247.com do not warrant the correctness, accuracy, timeliness, reliability or completeness of any information received from third party data providers. You must rely solely upon your own judgment in all aspects of your investment and/or trading decisions and all investments and/or trades are made at your own risk. EasyEquities and GT247.com (including any of their employees) will not accept any liability for any direct or indirect loss or damage, including without limitation, any loss of profit, which may arise directly or indirectly from use of or reliance on the market commentary. The content contained within is subject to change at any time without notice.The value of a financial product can go down, as well as up, due to changes in the value of the underlying investments. An investor may not recoup the full amount invested. Past performance is not necessarily an indication of future performance. These products are not guaranteed. Examples and/or graphs are for illustrative purposes only.