Investing in Crypto and "security" in the same sentence? Well this just tickles my fancy, and upon further investigation I can say: YES, there is a way to do both!
Let me introduce you to the DCX10 Token
The DCX10 Token is the easiest way to invest into the Crypto market without actually owning physical Cryptocurrencies. Think of the DCX10 Token like an ETF of sorts which holds the underlying assets directly on their respective exchanges. This means by owning this token you spread your risk into the top 10 cryptocurrencies by market capitalisation through a single investment.
The DCX10 Token is not traded on any exchange as assets are purchased from multiple liquidity providers and kept in 100% cold storage.

Source - DCX Capital

Before we get to historical performance and all that, let me just also state that DCX Capital is the brainchild of serial entrepreneur Earle Loxton and Banking extraordinaire Michael Jordaan.
Historical performance
Source - DCX Capital
Loxton explains: "Bitcoin always leads the bull run, but inevitably investors look to the other crypto's where, yet untapped potential and excitement lies. The result: DCX10 outperforms Bitcoin, time after time" and "When comparing DCX10 to Bitcoin since 1 January 2016, Bitcoin grew 1734% while DCX10 returned 2883% and this made it a no-brainer for us."
What's the Beef with Bitcoin?
Bitcoin has been thrusted back into the spotlight and its resurgence in value has gripped the imagination of its followers trying to make sense of it all. The most likely reason we have seen the new uptake in Bitcoin is because there is a supply shock expected next year. The cost of mining seems to be taking its toll as the mining reward (Bitcoin) has decreased by half over the years, which would lead to a shortage of the Cryptocurrency expected to come through by 2020.
The Bitcoin Chart
With a shortage of Bitcoin expected to filter through to the market by next year we might just see the price continue to gradually rise over the next couple of months. The next psychological price level for Bitcoin would be the $10000/ BTC price level and will be watched closely.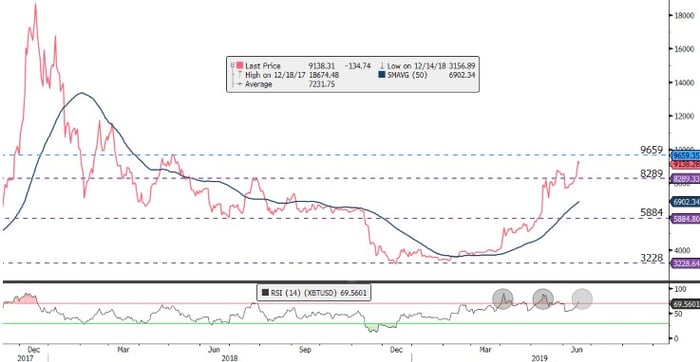 Source - Bloomberg


Is Crypto the Future of Investing?
At this stage of the race it might be too soon to say if adding Crypto assets to a traditional portfolio will deliver superior returns as only time will tell. But with the outlook on Bitcoin seemingly positive, although uncertain, and taking the historical performance of the DCX10 Token into account, it might be a way to also diversify one's portfolio even further.
The Digital Token FAQs can be found here for more information.
Follow Barry Dumas
@BEEF_FINMARKETS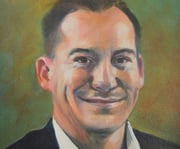 Barry is a market analyst with GT247, with a wealth of experience in the investment markets. Now in his tenth year in the markets, Barry "The Beef" Dumas brings a combination of technical analysis and fundamental insights to the table.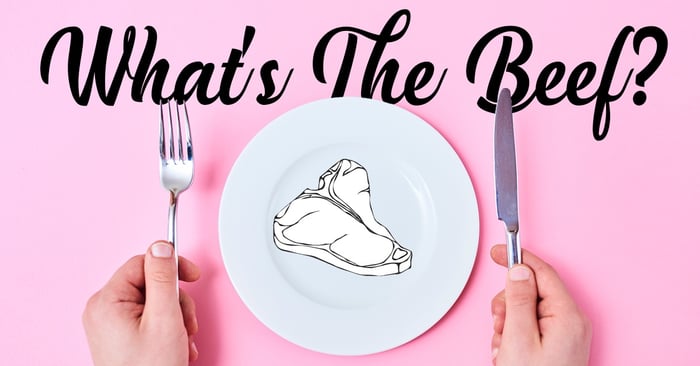 Any opinions, news, research, reports, analyses, prices, or other information contained within this research is provided by Barry Dumas, Market Analyst at GT247 (Pty) Ltd t/a GT247.com ("GT247.com") as general market commentary, and does not constitute investment advice for the purposes of the Financial Advisory and Intermediary Services Act, 2002. First World Trader (Pty) Ltd t/a EasyEquities ("EasyEquities") and GT247.com do not warrant the correctness, accuracy, timeliness, reliability or completeness of any information received from third party data providers. You must rely solely upon your own judgment in all aspects of your investment and/or trading decisions and all investments and/or trades are made at your own risk. EasyEquities and GT247.com (including any of their employees) will not accept any liability for any direct or indirect loss or damage, including without limitation, any loss of profit, which may arise directly or indirectly from use of or reliance on the market commentary. The content contained within is subject to change at any time without notice.